The Tools Gallery is used to preview components rendered within a defined template such as a factsheet or product page. This is very useful for internal users and clients to get a good overall view of how components are rendered within a template across multiple environments during project implementations.
The module can be accessed either in Data under the Fund Tools section or in Documents under the Production section.
Tools can only be rendered in the gallery after all tool configurations have been set up correctly. Access the tools gallery by selecting the relevant template listed under the Gallery tab.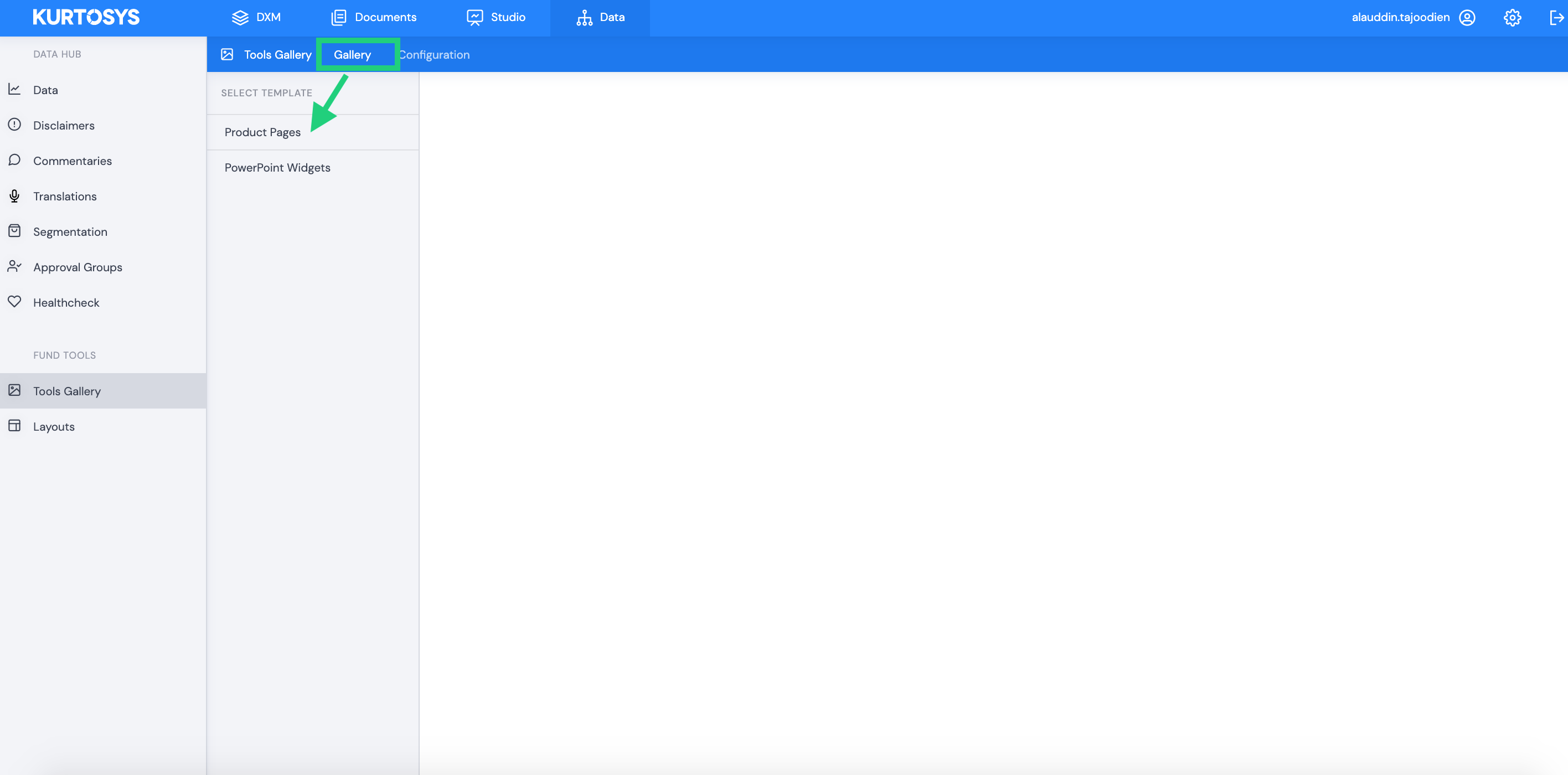 Select the input variables.
These variable parameters are setup as Allowed Values against the input variable in the tool configuration step.
Select the environment in which the tools are to be viewed.
These environments are set up in the tools configuration step.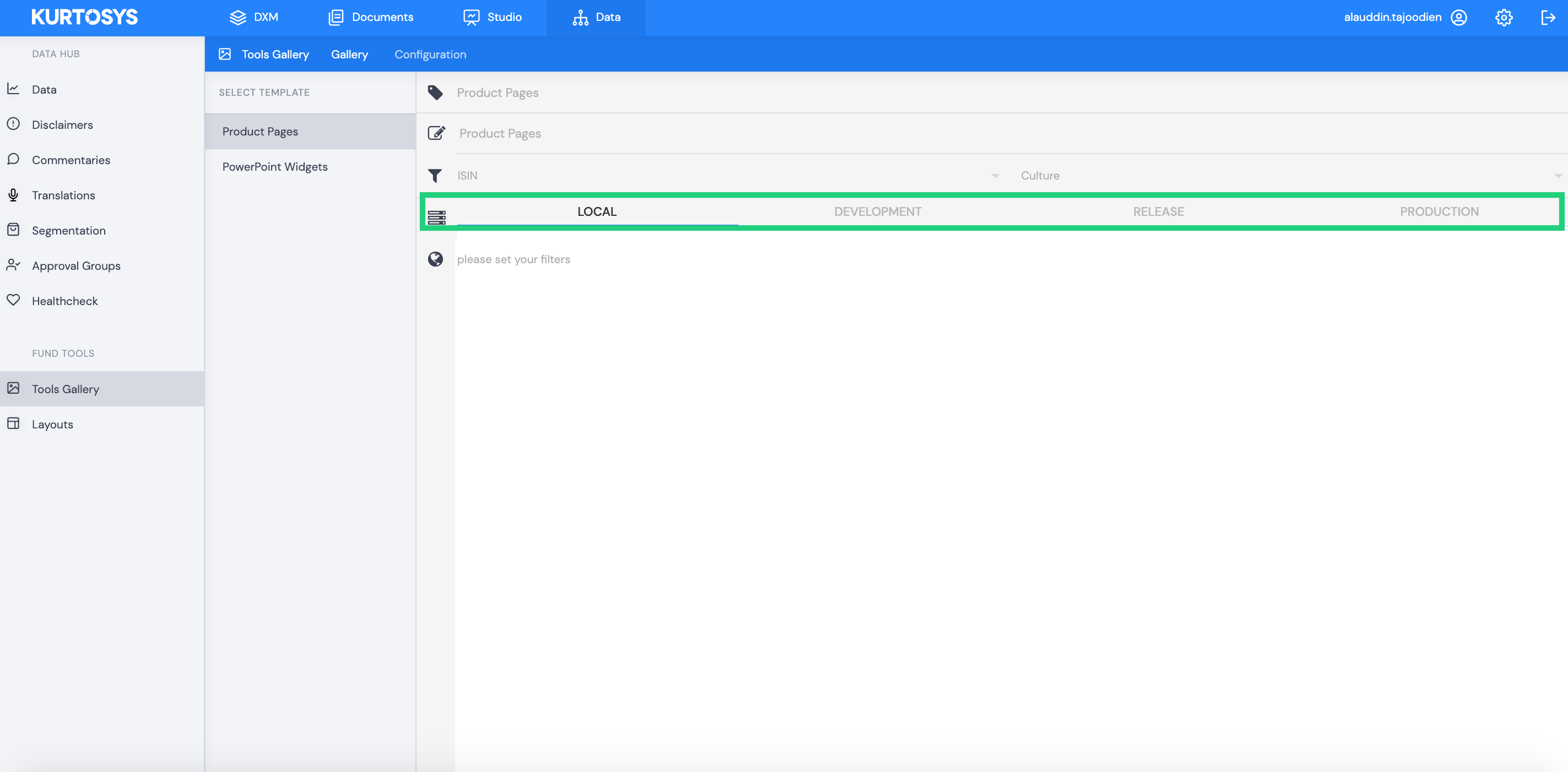 The template will render in the gallery when input variables are set and the environment selected.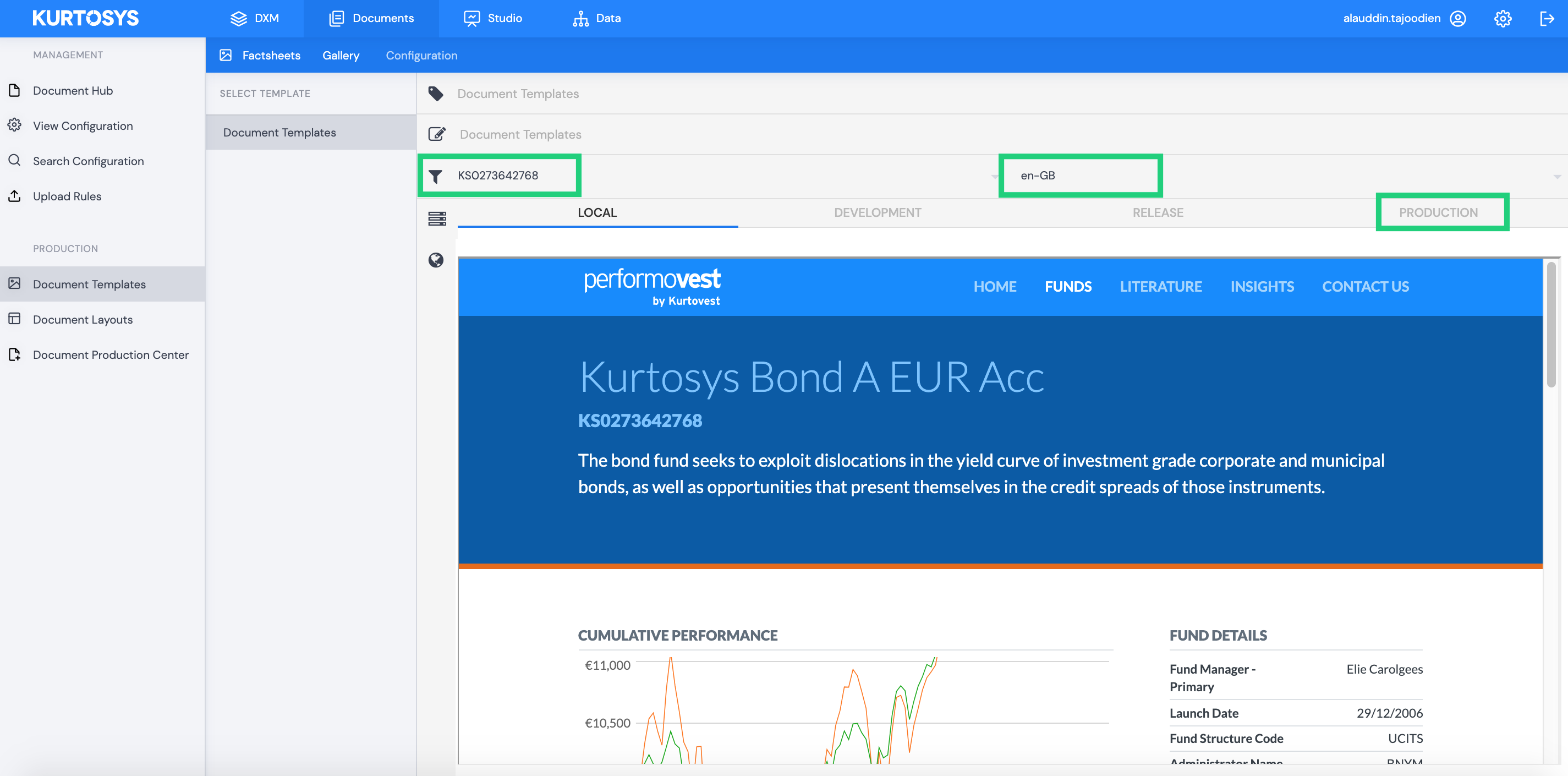 Click the globe icon to render the template in a separate tab.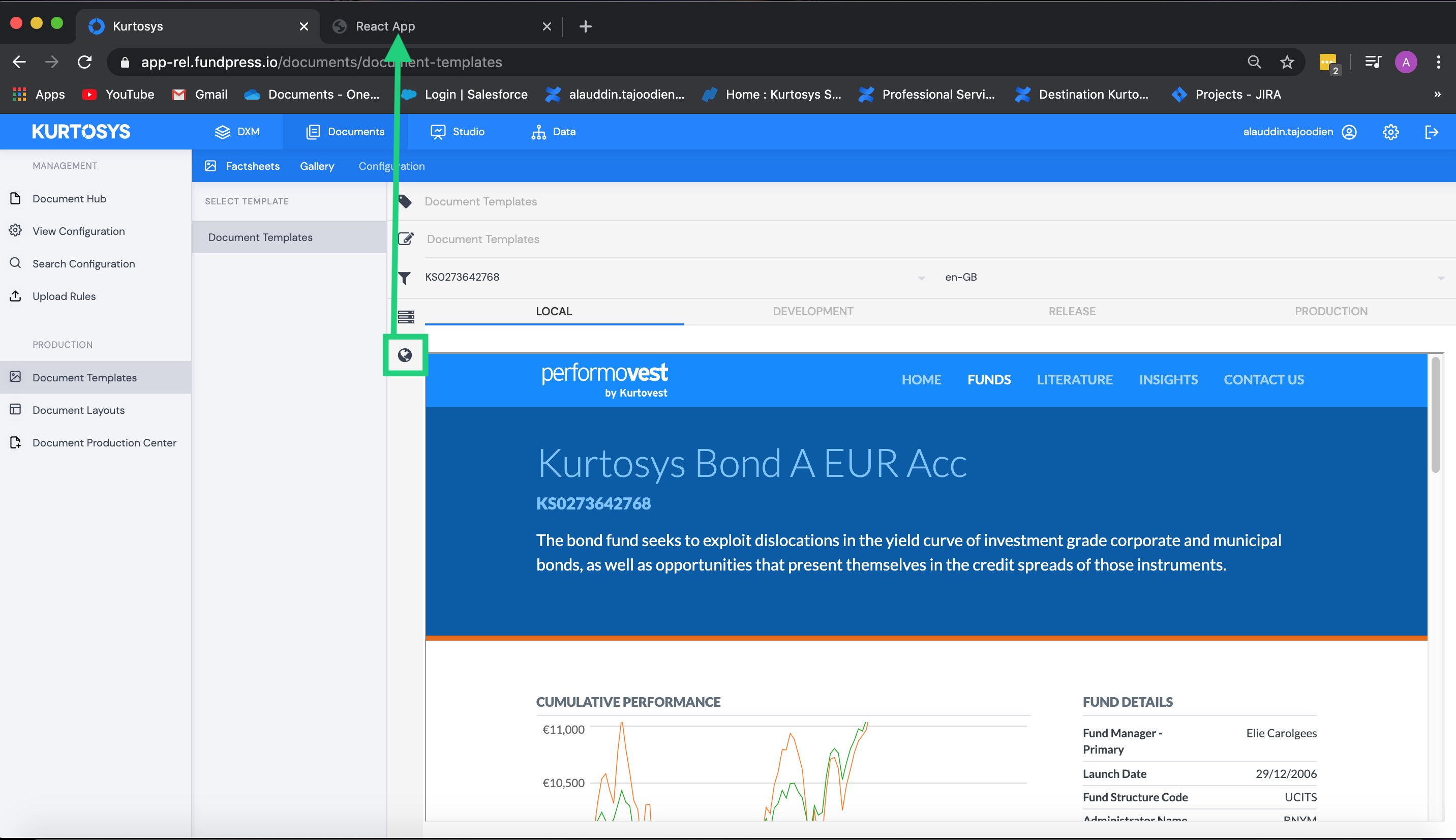 You will then be able to view the full product page in that tab.