Release Date: 07 July 2020
What's New?
DOCUMENTS
Document Meta Data
This feature allows the the Document Meta Tags that are set for a Document in the Document Hub to be downloaded as meta data on the Document.
Disclaimer: this is working in Production (both UK and US) but something in the Release environment is stripping the meta data on the download of the Document.
If the feature is enabled you'll be able to see the feature in two places when you look at the Document Properties in a PDF viewer:

In the Description as Keywords: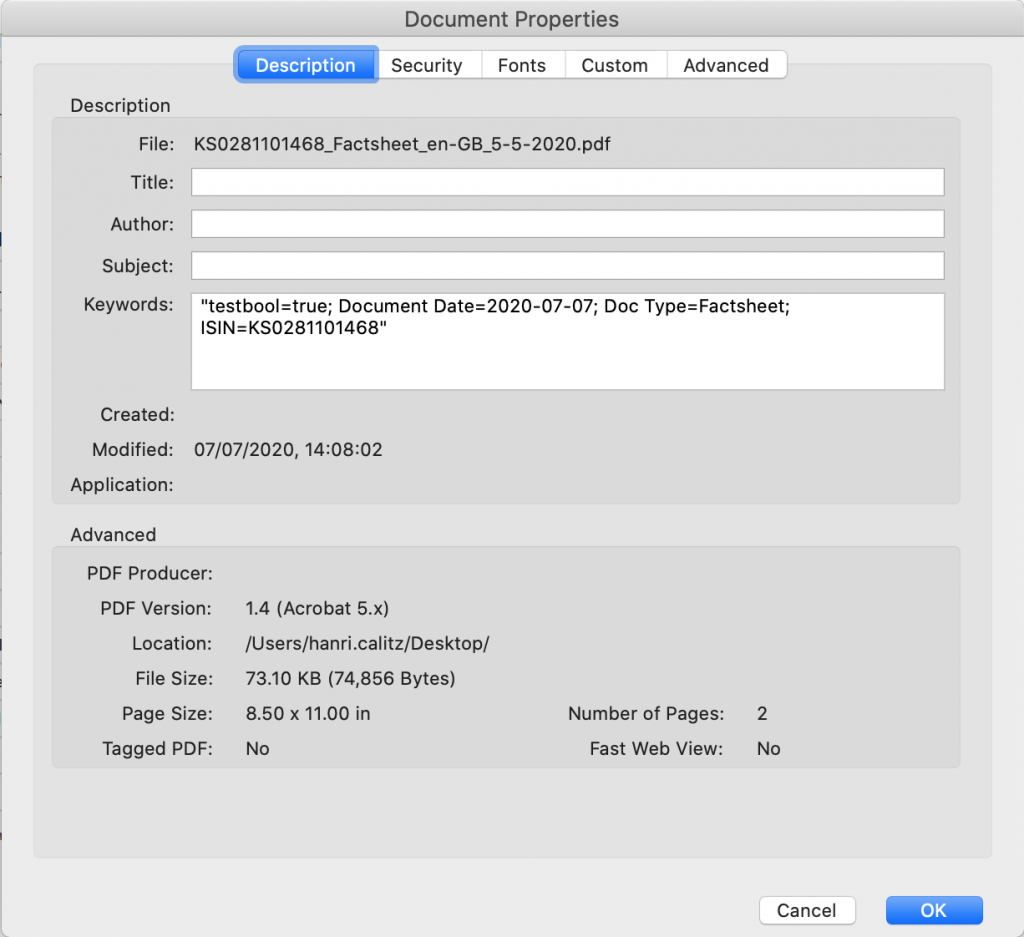 As meta data in the Custom tab: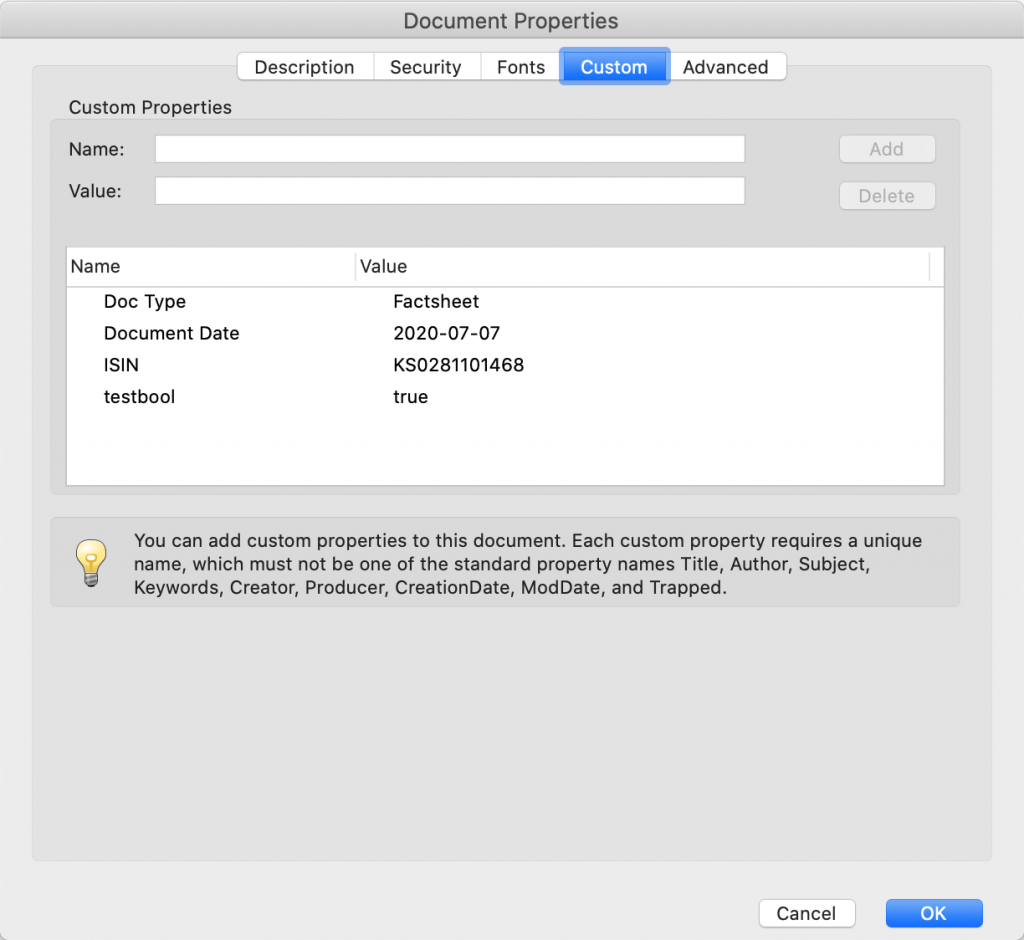 Steps to enable meta data on the download of Documents from the Document Hub
Go to System Administration (⚙️ icon in top right corner).
Go to Client in the left-hand sidebar.
Select your Client.
You will automatically be directed to the Settings page.
Enable the Enable Apply Meta Data toggle.
Save the configuration.