Release Date: May 11, 2021
What's New?
Custom Document URLs
When a client generates and hosts their Documents with Kurtosys, the URL on which these documents are presented (when the Document URL has been activated), includes various technical parts that clients may not want to include in marketing material or have indexed by Search Engines. Custom document URLs have been designed to give customers a simpler, easy-to-read URL for their documents. Instead of seeing a long and complex URL complete with KurtosysApp info and Client Tokens, the URL can be custom-designed by the client to follow a specific format.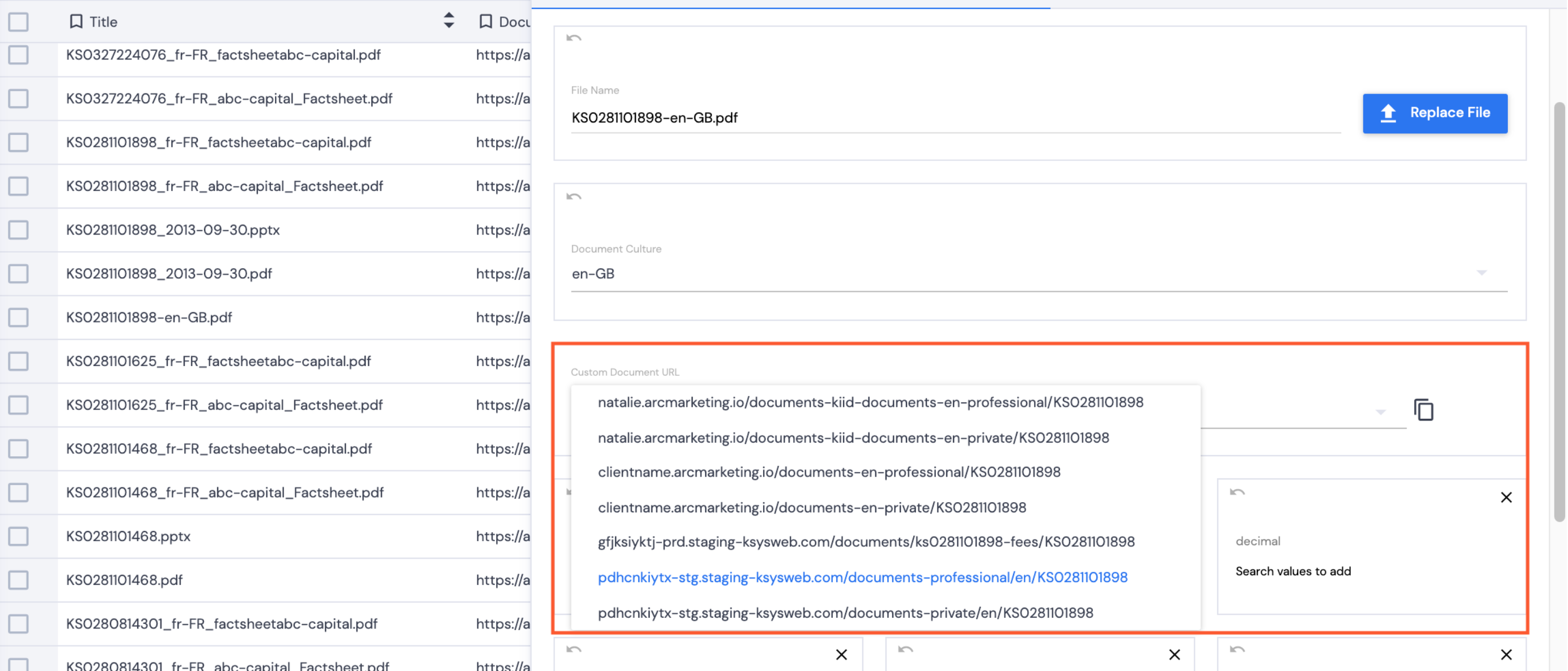 For steps on how to use this feature, see the help article: Custom Document URLs