Once the Approver of a Workflow has selected Complete Workflow in an active run, the details of the Workflow moves from Active Runs to Previous Runs.
Click the ellipsis to the right of the Workflow title to view the dates of a specific run.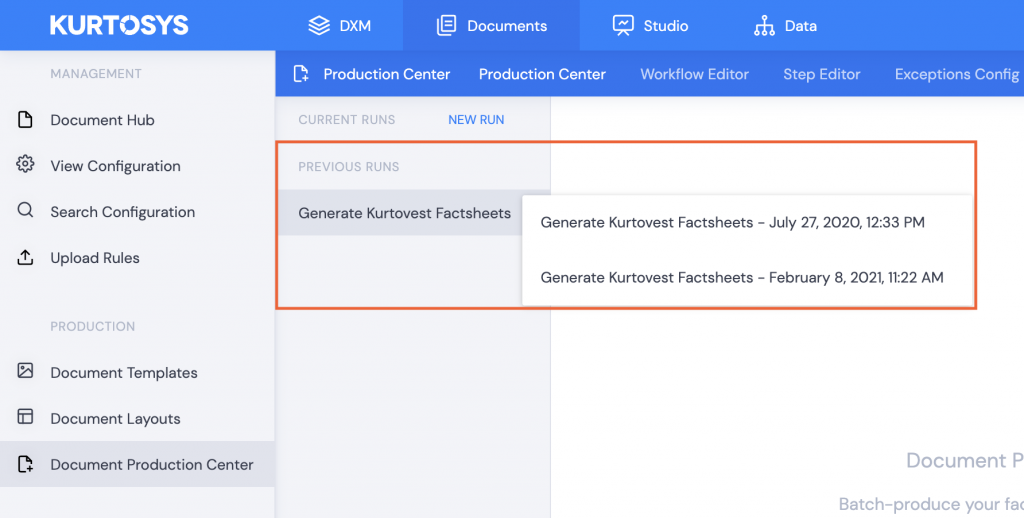 Click a date for itemized details.