Major actions are tracked against a UserId for audit purposes. The Activity Tracking tab gives Users access to view any of this activity or to filter it to specific criteria as needed.
Tracked activities include:
Document Activities

Document Upload
Document Replaced
Document Details Change
Document Downloaded

User Access & Security

Reset Password
Account Locked
Account Deactivated
Logon Successful
Log-off
Logon Fail

User Administration Activities

User Created
User Details Updated
User Status Change

Email Notification

Registration email sent
Password Updated email sent
Document Production Actions Notification sent
Exceptions Notification sent
Impersonation Notification sent
Saved Search Notification sent
Use the Settings cog to access the System Administration Toolset.

Click the Activity Tracking tab in the System Administration pane.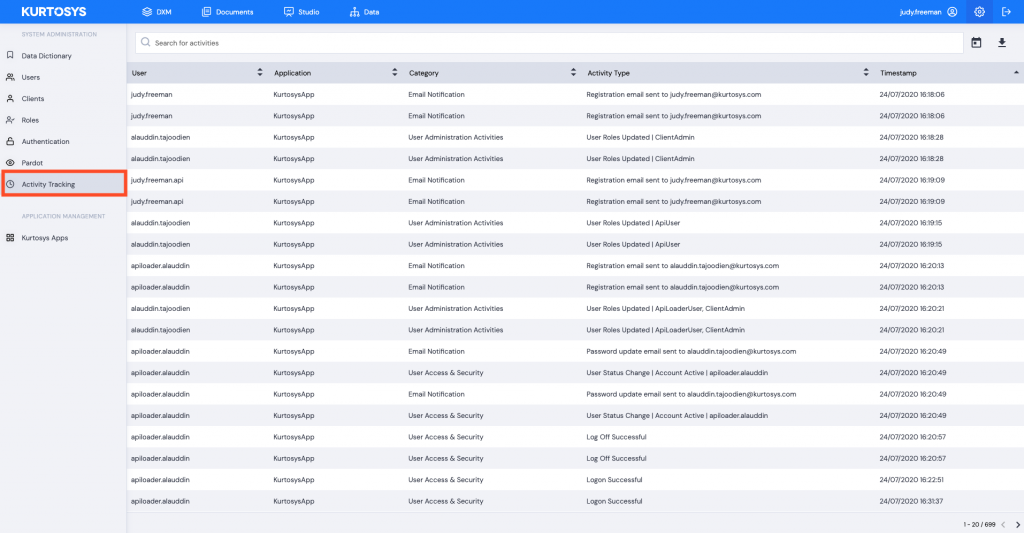 A list of major activities by all Users will be displayed with details of which application, the type and category of the activity, and the date and time it occurred.
Start typing in the Search for activities field to specify particular criteria for filtering.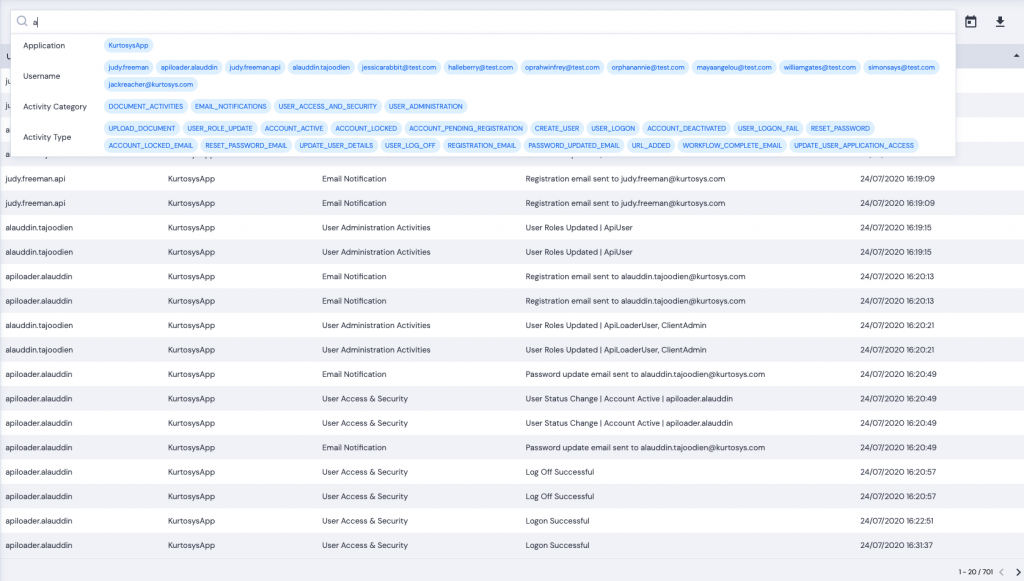 As you make selections or type parameters, they will be displayed in the search field, and the results will filter to match.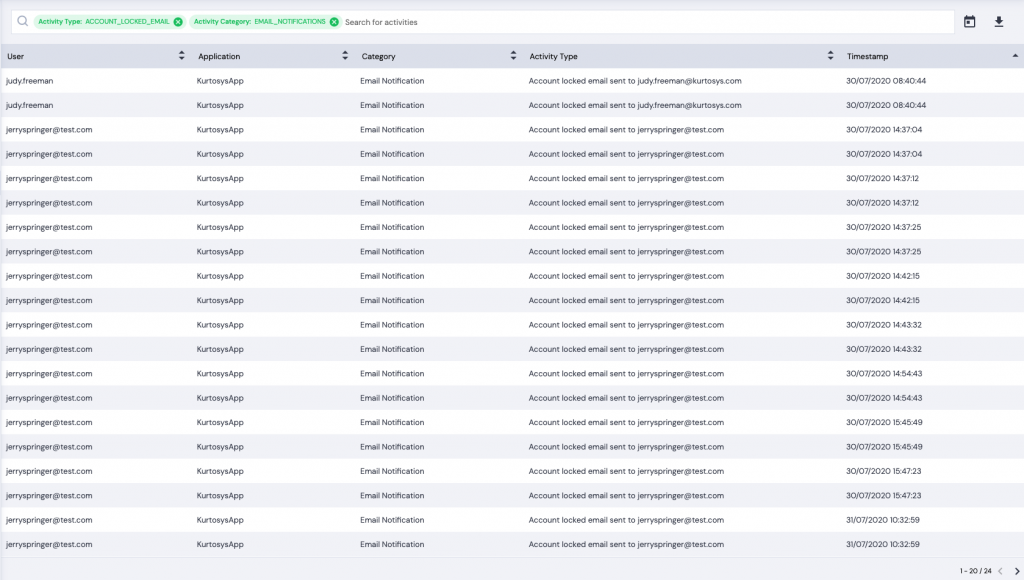 You can click the calendar icon to filter results to specific dates.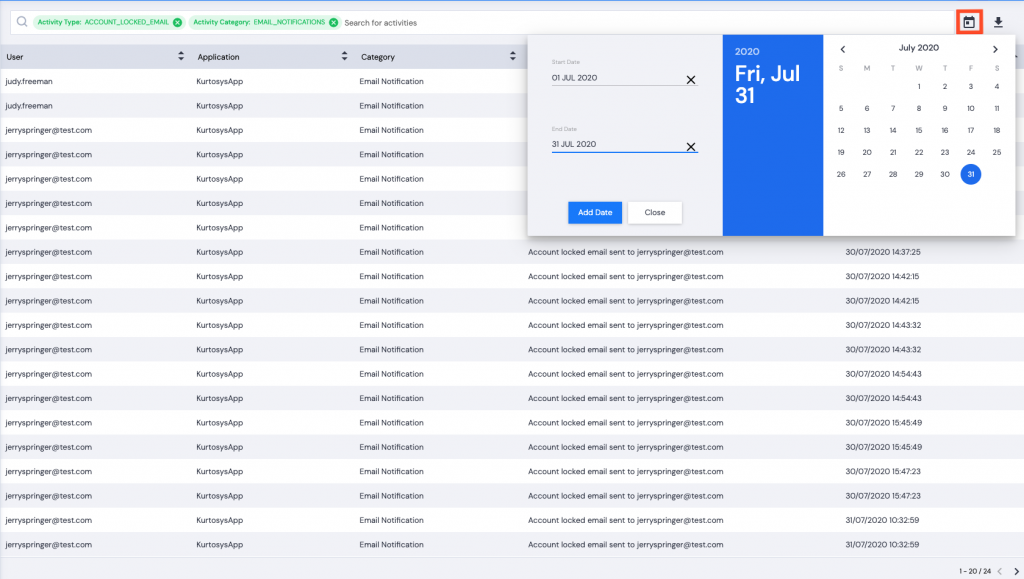 Choose Start and End dates then click Add Date (you can add multiple date ranges), then click Close. The dates will be added to the selected criteria in the search field.