Sometimes Elementor considers SVG files to be a security risk and will not allow them to be uploaded.
To fix this issue, follow these steps:
Go to your site's Dashboard and scroll down to Elementor in the left pane. Hover over Elementor, then click Elements Settings.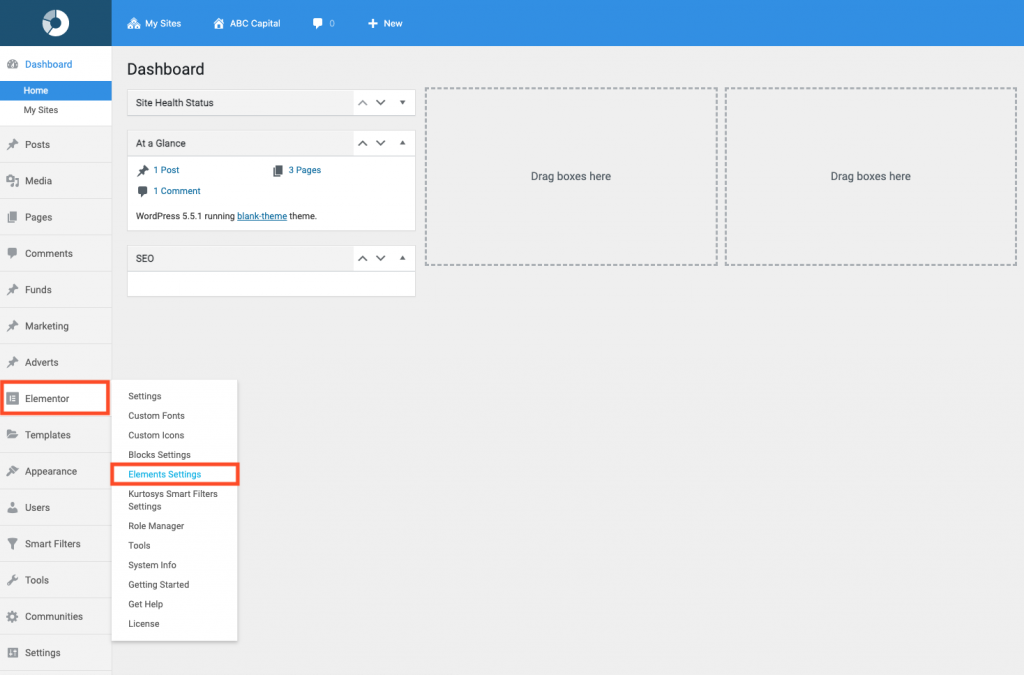 Click General, make sure that SVG images uploads status is set to Enabled, then click Save.