After setting up your Workflow, and all steps for a document have been approved, you can generate your PDF factsheets. To start generating your PDF documents, select the blue arrows. This can be done on a global (all factsheets in the run) or individual document level.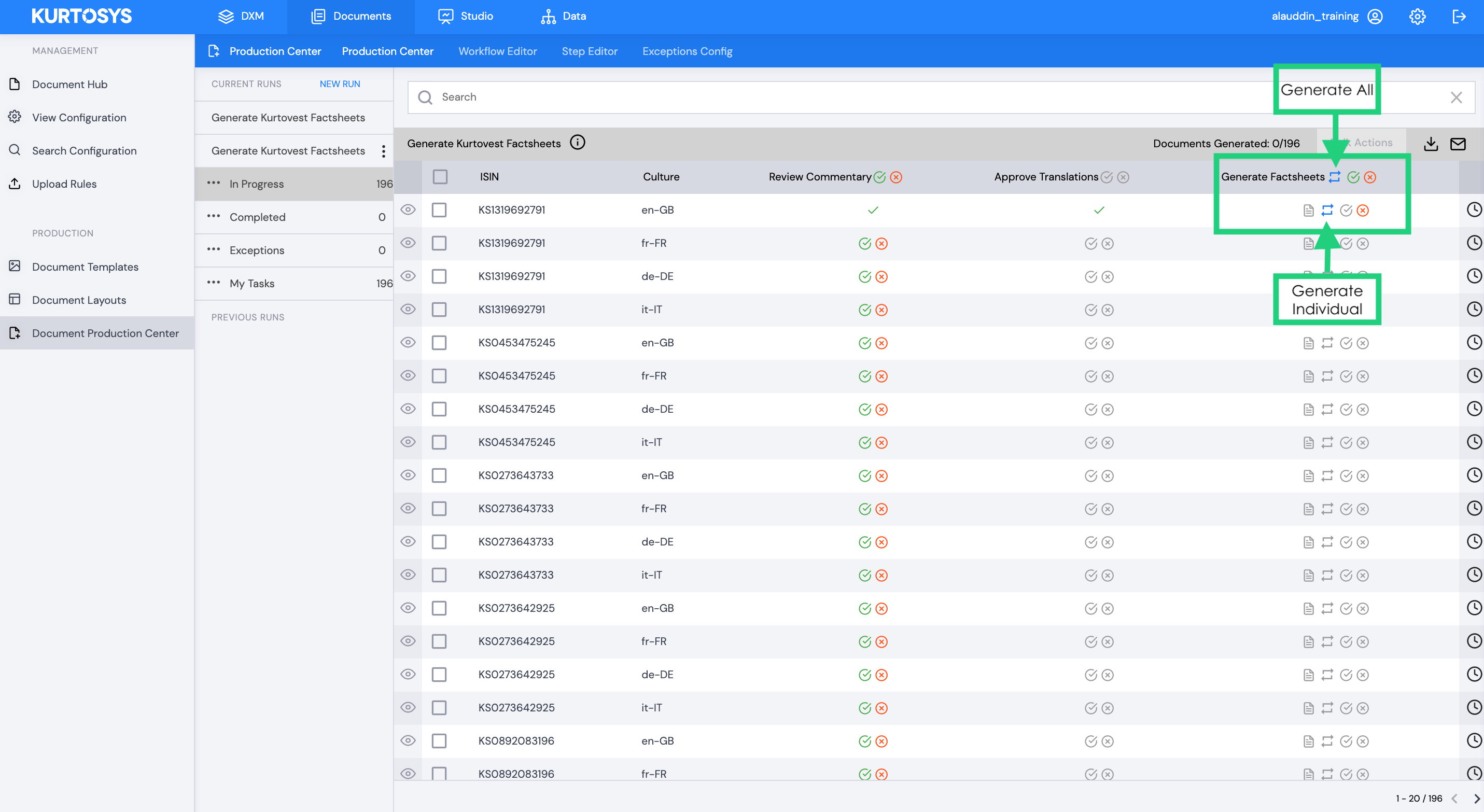 You will then be able to monitor the progression of documents generating and apply a number of actions:
Document icon – document successfully generated.
Blue boxed arrows – regenerate pdf.
Red X – create an exception.
Green checkmark – approve the generated document.

How to download Production Centre Documents
To download final approved documents, click the Completed tab under CURRENT RUNS.
All approved documents that are ready to be downloaded will be listed here.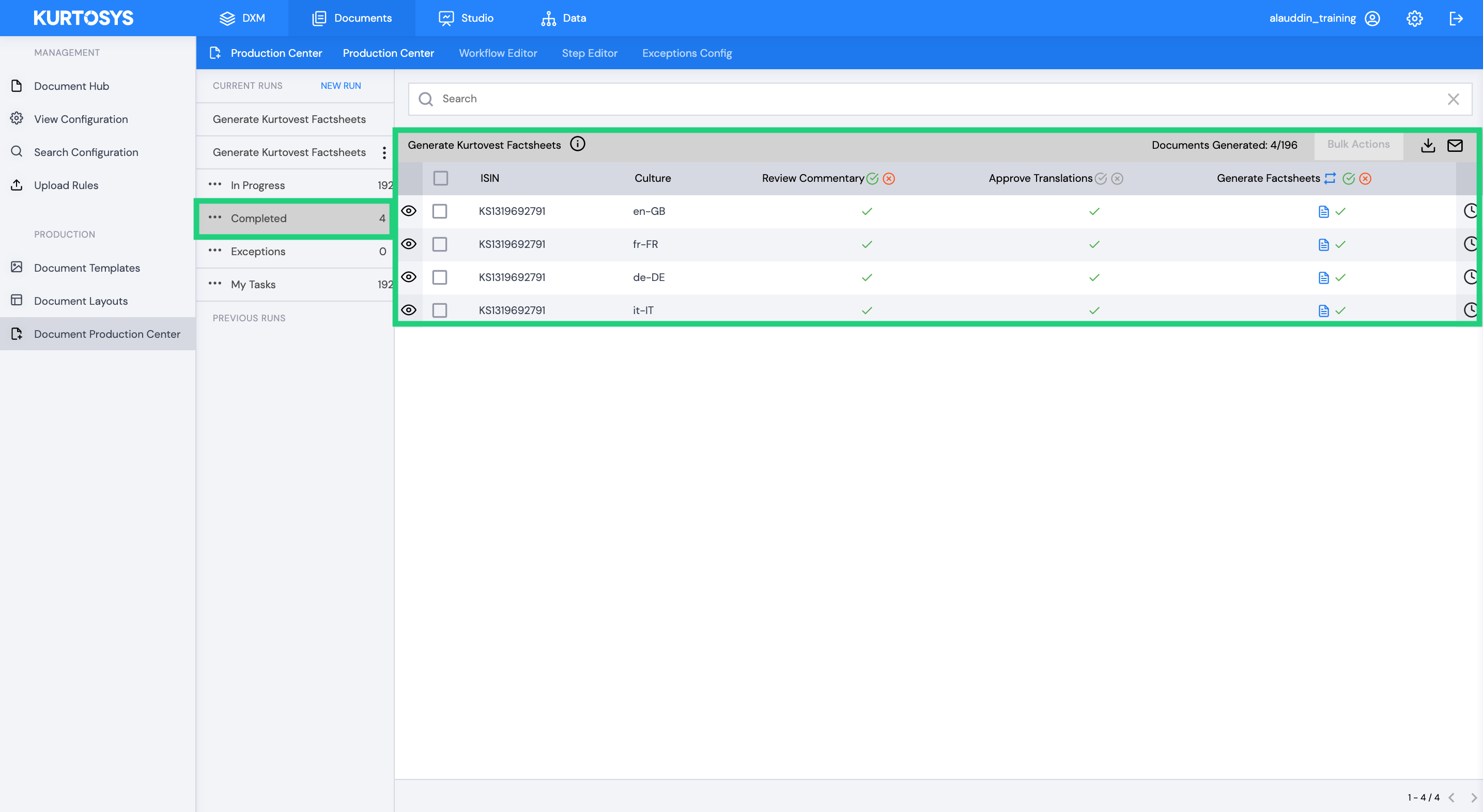 You can download individual documents by clicking the blue document icon. The relevant document will download directly to your desktop.

To bulk download generated documents tick the boxes next to the documents you would like to download.
Then click the download icon to download all the selected documents.
You can download previously generated PDFs by accessing a Previous Run and following the same steps as above.