Document Hub
The Document Hub is the library where a client's documents live. These documents can be uploaded to a client's site, be viewed or downloaded or have edits made to their meta data.
Saved Search Notifications
Saved Searches
There are usually a vast number of documents available in the Document Hub; different document types, different languages, different jurisdictions, etc. therefore the searches which are used regularly should be saved for future easy access of filtering.
Note: the same type of criteria which are used for filtering documents for searches are used for document entitlements so that only users with specific permissions can view specific documents.
Click the Documents tab to begin.
Saved Search Notifications
If you have Saved Searches, you can set up notifications so that you will receive a notification email each time a new document is added to the Document Hub that matches your Saved Search criteria.
Click the menu icon to see a list of your Saved Searches.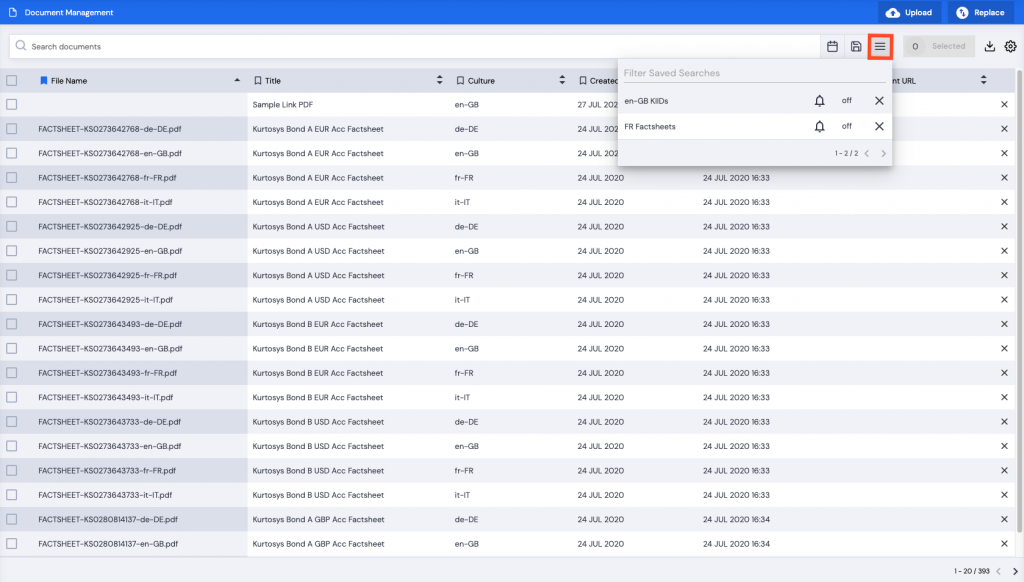 Click the bell icon next to the search for which you would like to receive notifications. Click it repeatedly to cycle through the notification frequency options. You can choose between daily, weekly or off. After you make your selection, a green successful task pop up bar will appear across the bottom of the screen.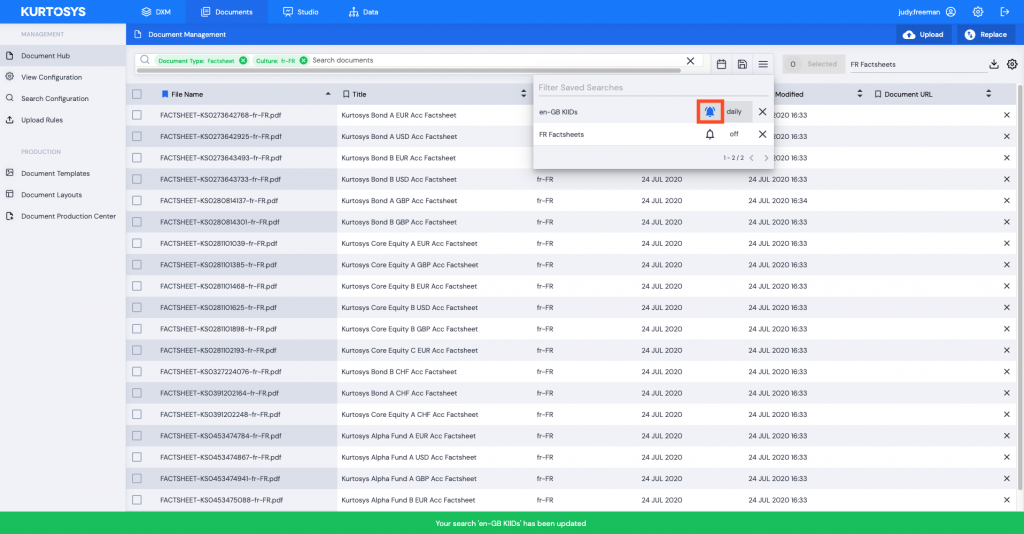 You can find the Saved Search Notifications settings under System Administration | Clients | Settings. This setting can be adjusted by a Client Admin user to select the most convenient time for notifications to be delivered.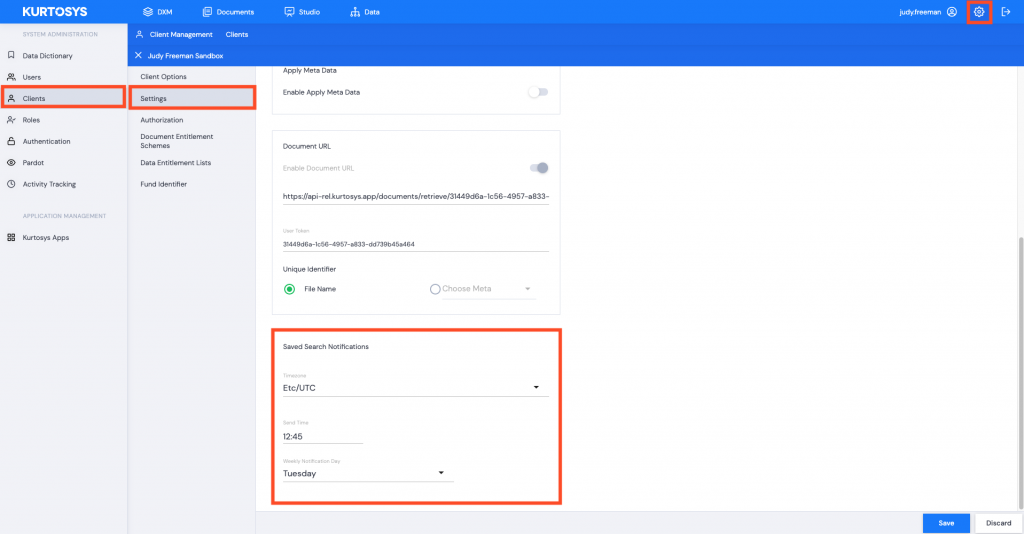 If you have chosen weekly notifications, you will receive an email on a particular day at the selected time (if you have chosen daily notifications then every day at the selected time) if any new documents matching your saved search have been added.