The DXM Management module is a command hub for launching and managing WordPress sites. It brings a suite of security and control features to the creation and management of your DXM site instances.
Here you can:
Manage each site independently
View Audit Logs
Revisions
Revisions are essentially Snapshots of WordPress Pages and can be used for record keeping purposes to see what your site displayed at a specific moment in time. This is a Compliance requirement for some jurisdictions and Investor firms, so turning it on is quite important.
Manage each site instance independently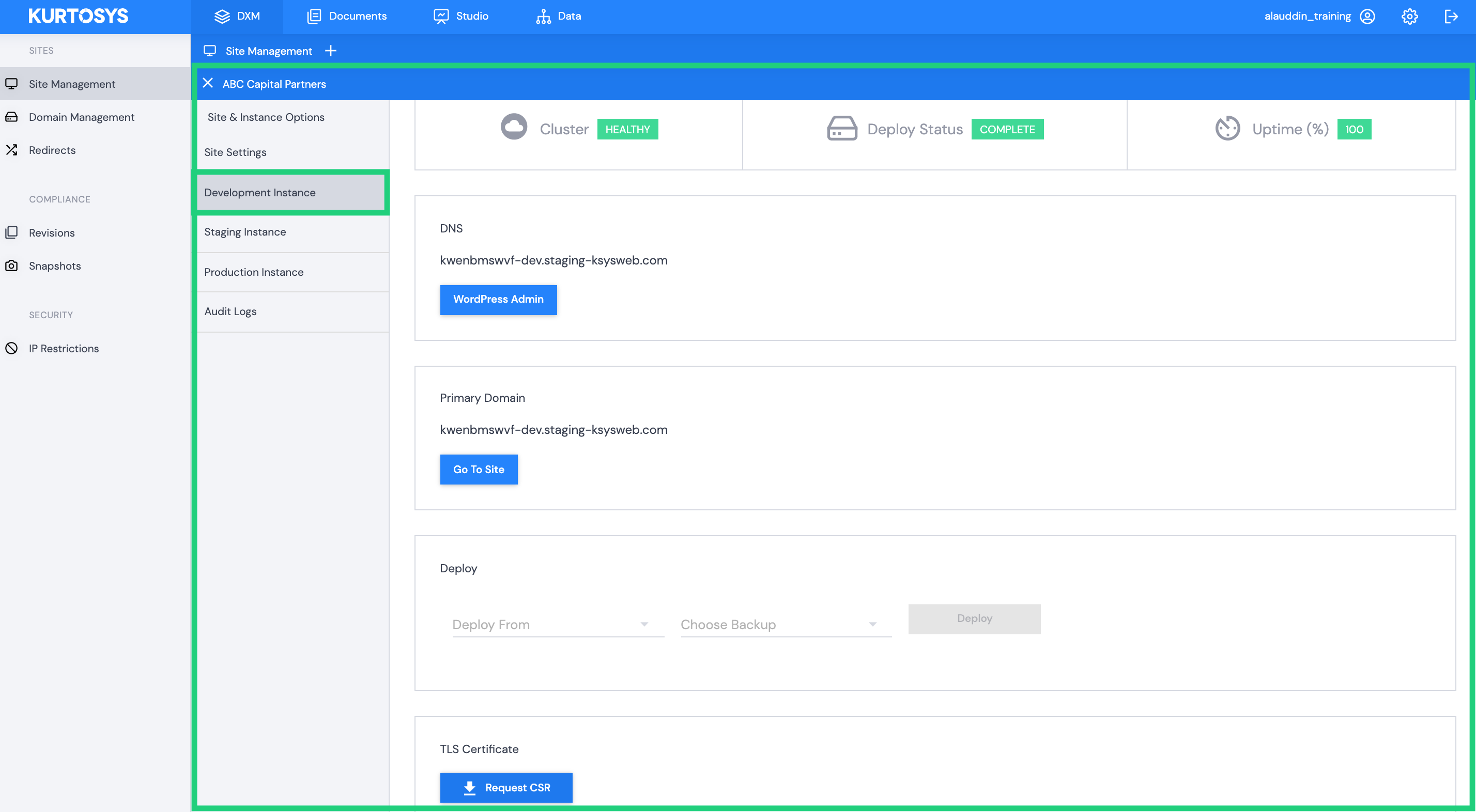 Every site comes with development, staging and production environments which allows a user to manage and control versions across multiple environments.
Audit Logs
Audit logs enable you to track all user activities across all site instances.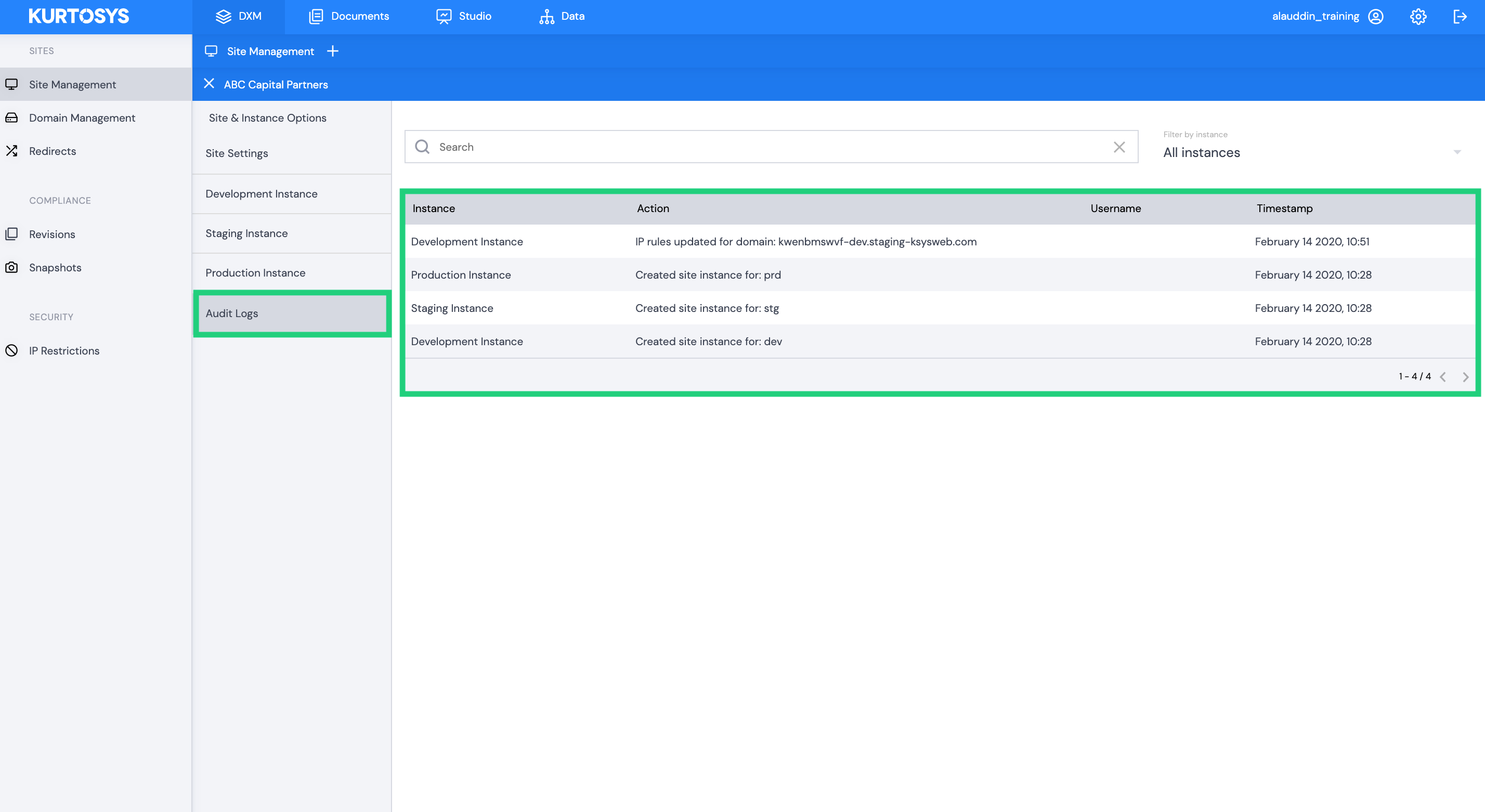 Actions that will be tracked:
Create site
Edit site setting details
Enable or disable site instance for public view
Deploy code
Deploy database
Download database
Enable Read Only mode
Edit primary domain
Request CSR
Upload TLS
Add redirect
Delete redirect
Add IP restriction
Delete IP restriction