Impersonations allows a Kurtosys user to impersonate or emulate another user. All users have the ability to impersonate other users, but permission to do so must first be granted by a Client Admin.
Through Impersonations users can check whether another user is seeing the correct documents and data if entitlements have been applied, as well as assist in troubleshooting by viewing another user's exact settings and setup. 
Setting up Impersonations
Navigate to System Administration > Users. Then select the user you would like to give impersonation permissions to.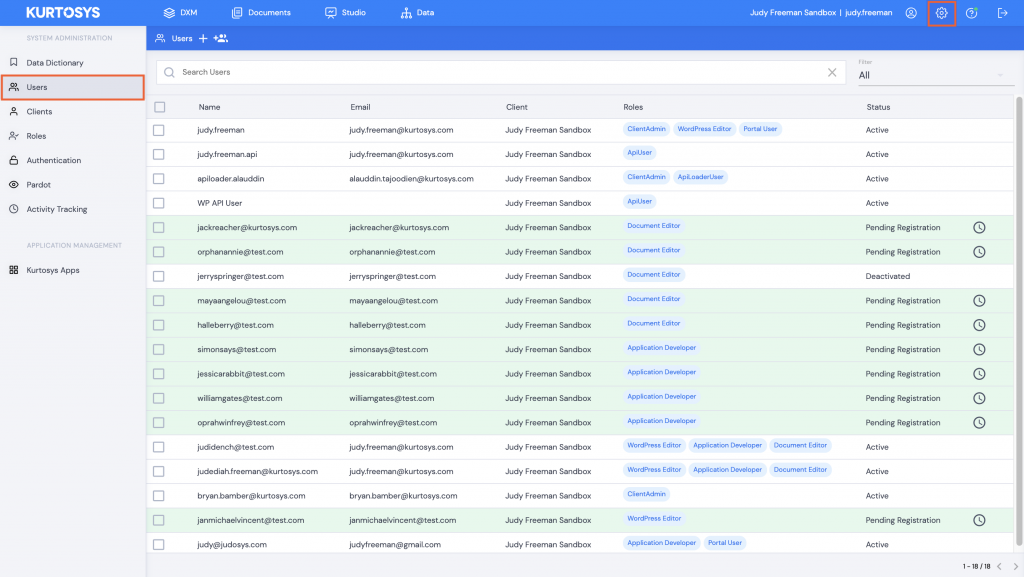 In the selected user's profile, select the switch on the right under User Impersonation, to turn on impersonations for that user.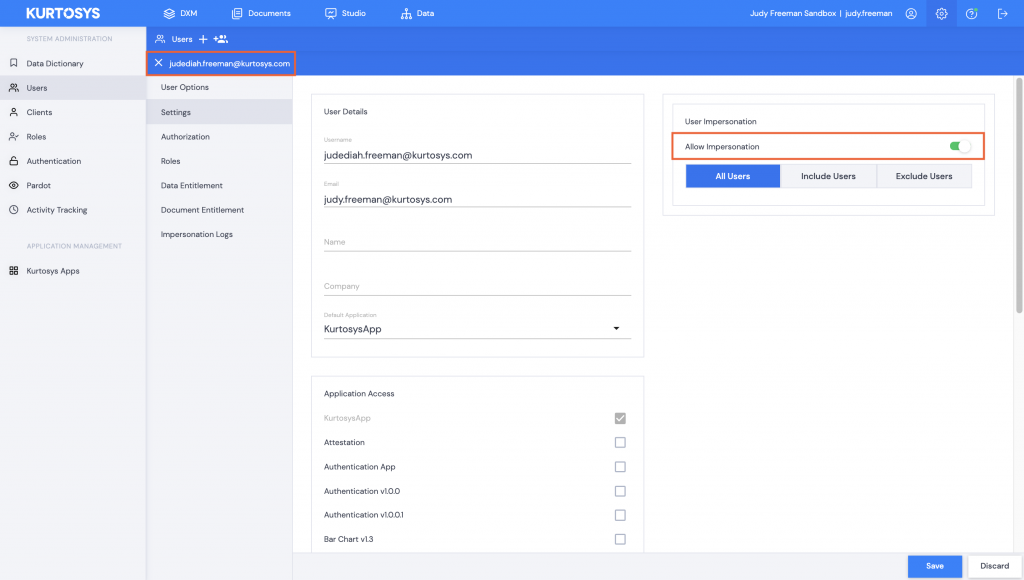 Once the switch has been turned on, you will be presented with three options:
All users – the user can impersonate all other users of the Account.

Include users – the user will only be able to impersonate the listed users. Add the relevant usernames by using the type ahead search field.

Exclude users – the user will be able to impersonate all users except for those listed. Use the type ahead search field to add the usernames you would like to exclude from the user's impersonation permissions.

Click Save to complete setting up impersonations.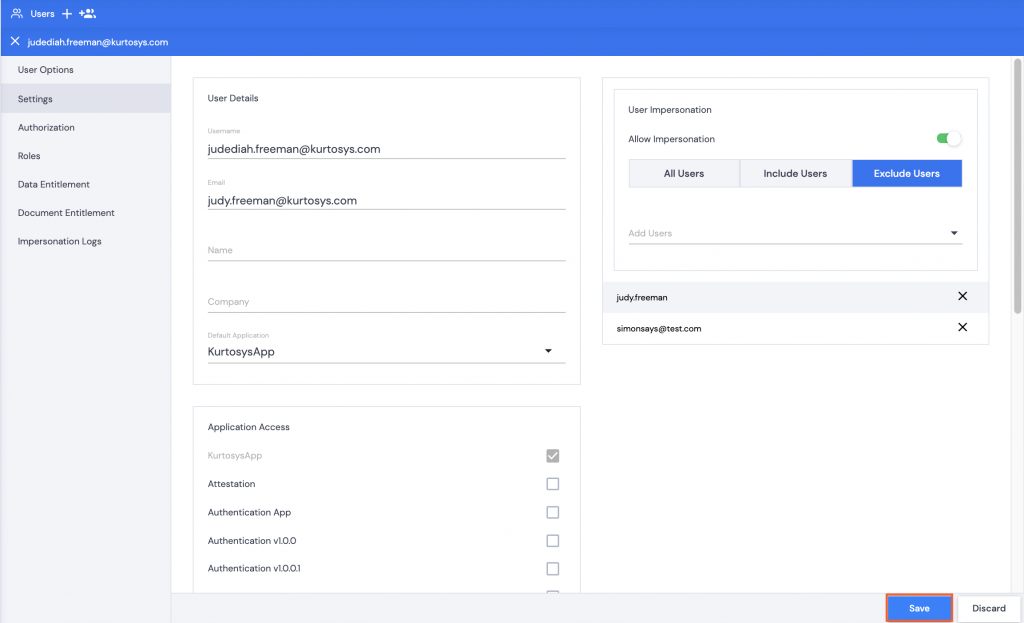 How to impersonate another user
Once set up, a user can impersonate another user by clicking on their Profile and navigating to Impersonations on the left.

Search for the user you would like to impersonate and click Impersonate.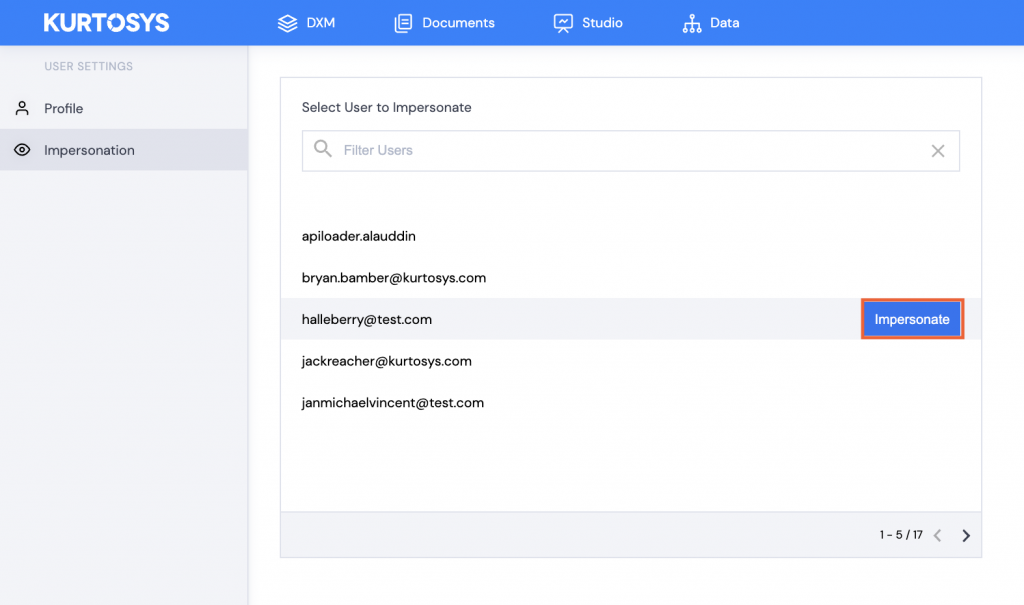 You will now switch to using the Kurtosys system as if you were the user you have selected, and will be able to carry out all actions they are authorized to carry out. To stop impersonating another user, click on the X next to the Profile icon.