The Studio for Office (SFO) plugin allows you to embed Kurtosys Studio Apps directly into Word or PowerPoint documents for easily created and real-time data populated documents. Not only can you automate your own documents using a program you're more familiar with, you can also upload directly to the Document Hub, or even upload directly to the Website where these documents can be viewed or downloaded by your clients.
Installing the Add-In for PowerPoint or Word
(screenshots using Word)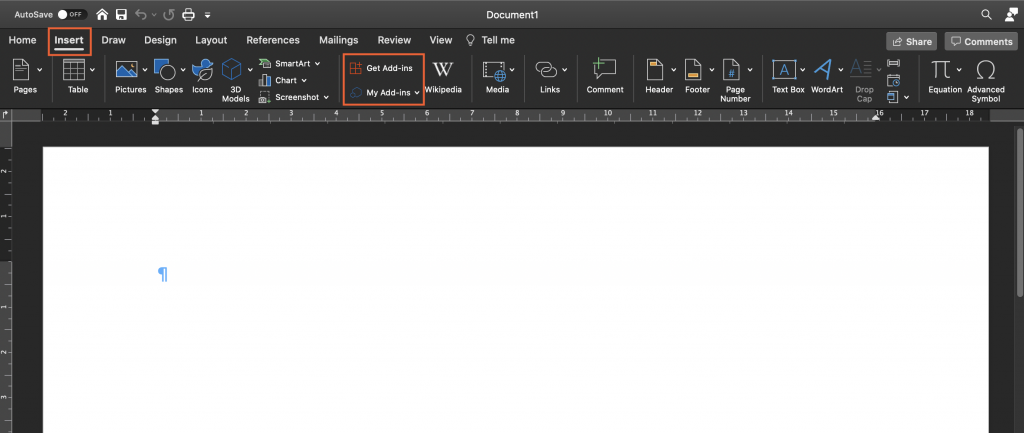 Open PowerPoint or Word and click the Insert tab, then click My Add-ins or Get Add-ins.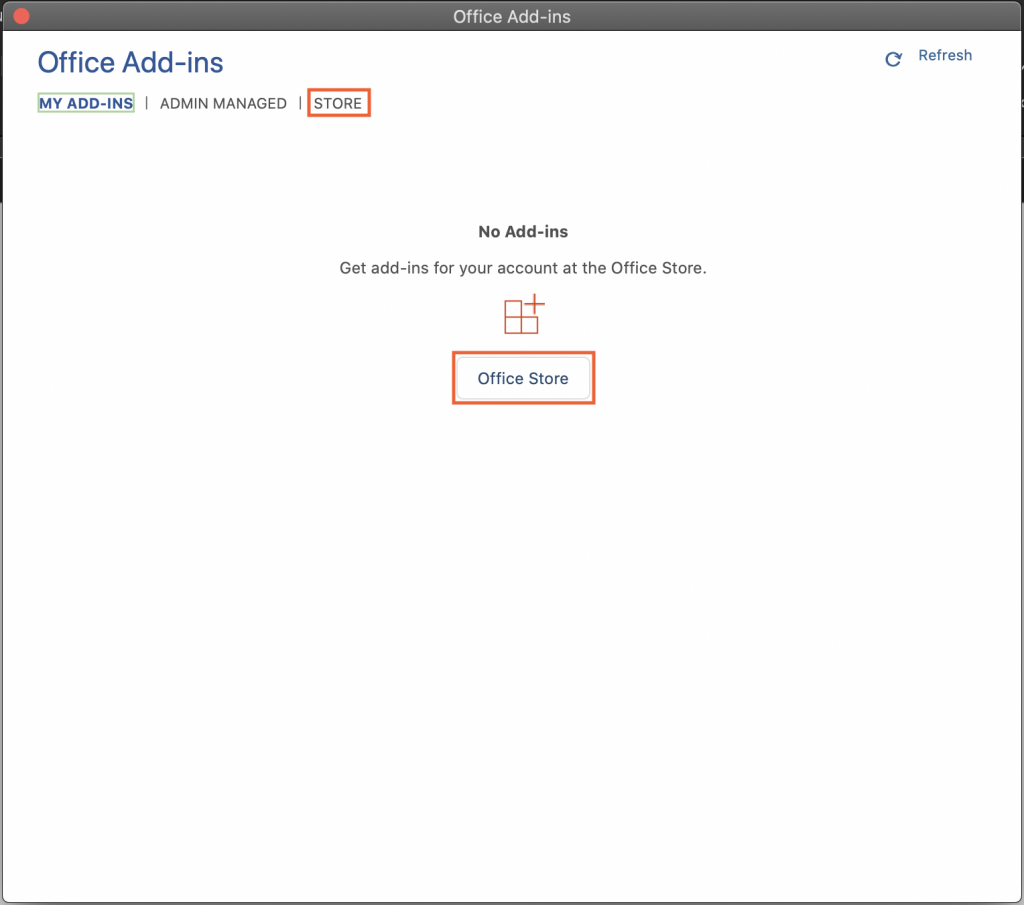 If you clicked My Add-Ins, click STORE or Office Store in the Office Add-Ins screen.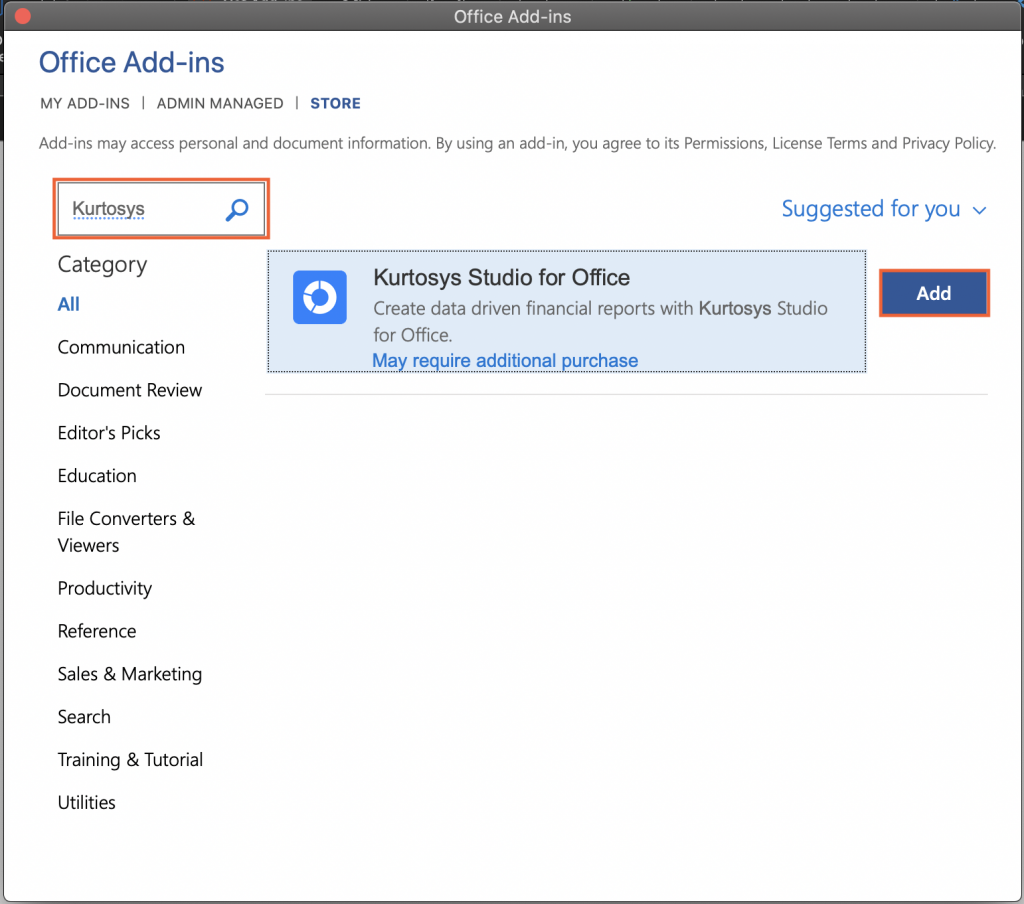 Type Kurtosys into the search bar, Kurtosys Studio for Office will be displayed.
Click Add.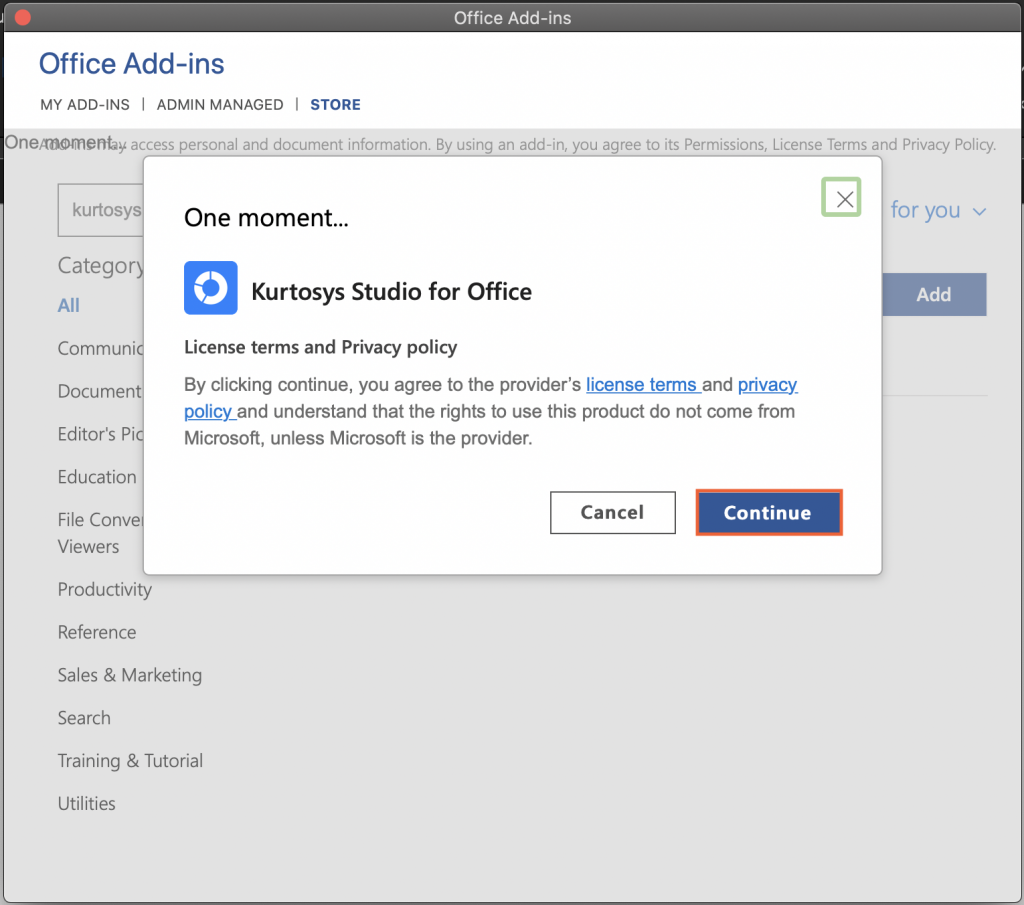 Click Continue to accept the License Terms and Privacy Policy.
The add-in should take less than a minute to load.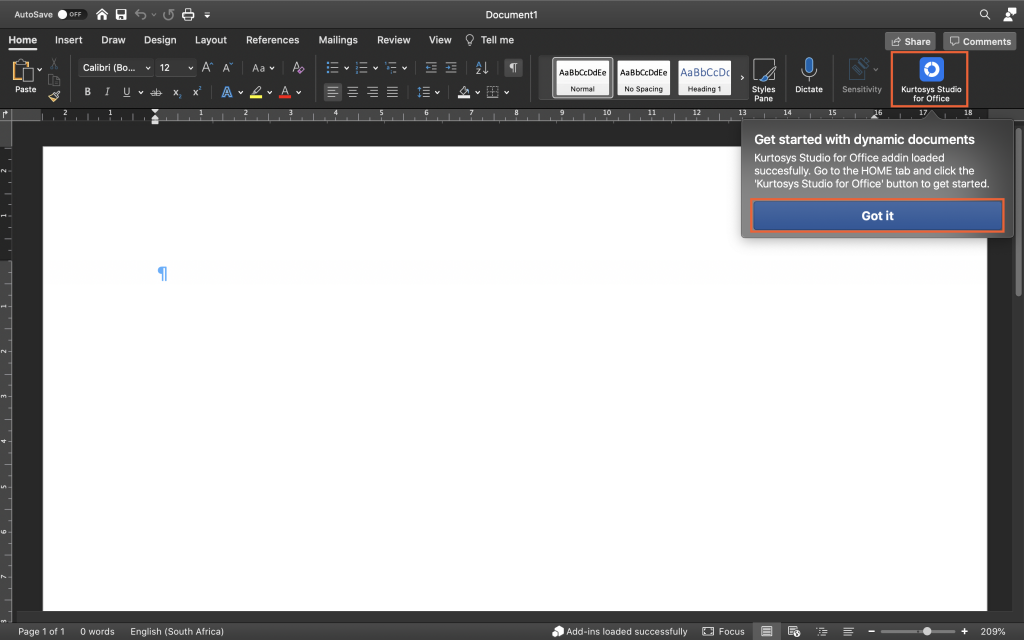 The Kurtosys SFO icon will be displayed in the toolbar, click Got it to continue.
Note: Adding the SFO plugin to Word or PowerPoint does not automatically add it to the other program, however, it will now be listed with My Add-ins when you are ready to access it.