Layouts is a powerful tool which allows the user to configure a set of individual components within a template. This will ultimately reflect the layout of the end product such as a factsheet or product document.
Layout configurations are initially set up by the Kurtosys development team during the implementation phase. Each set of configurations is unique as per the client's project requirements.
The module can be accessed either in Data under the FUND TOOLS section.
Data: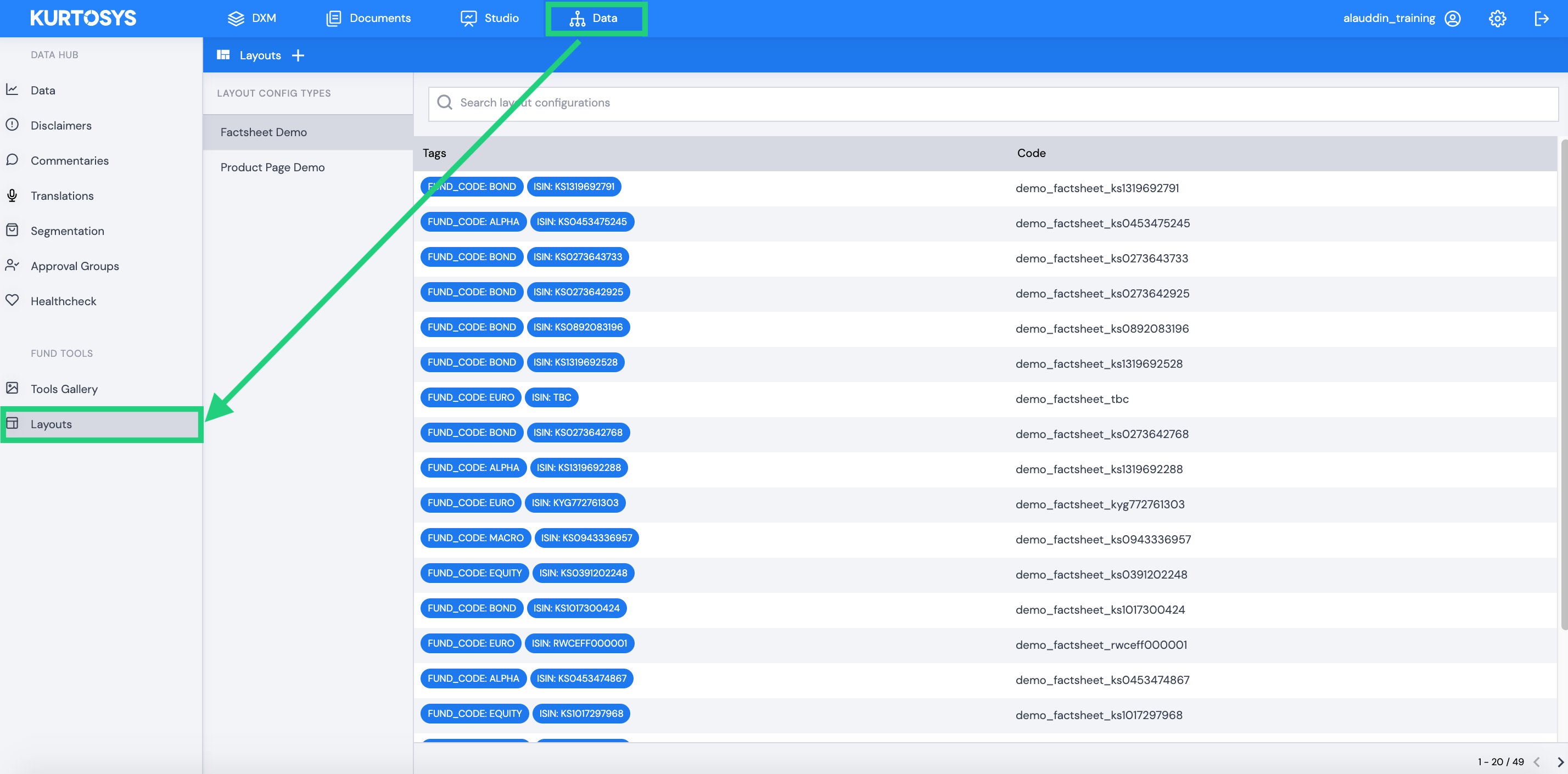 Or in Documents under the PRODUCTION section.
Documents: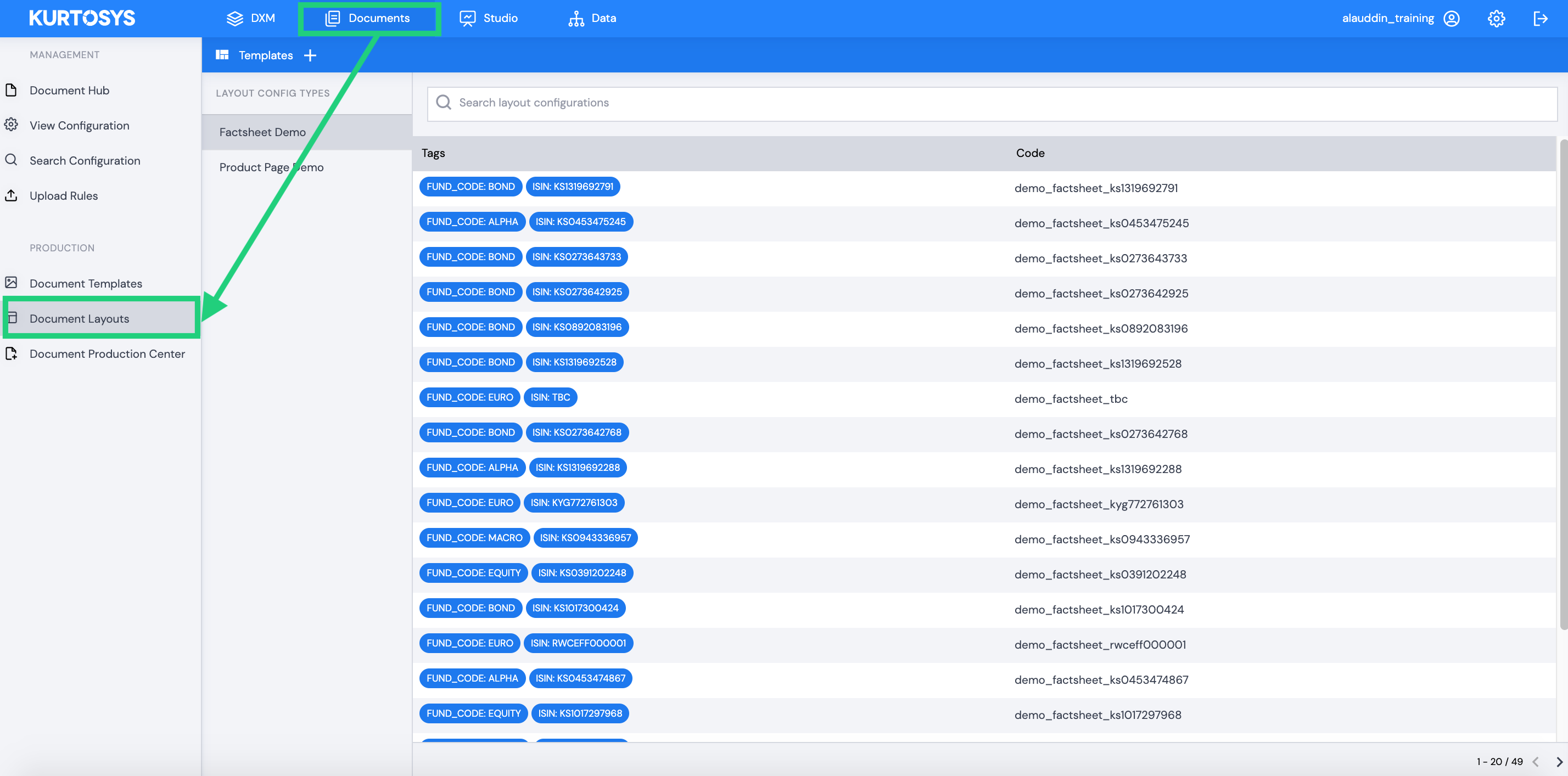 Layout configuration types essentially represent all layout configurations relating to a specific product such as a factsheet, product page or fund explorer.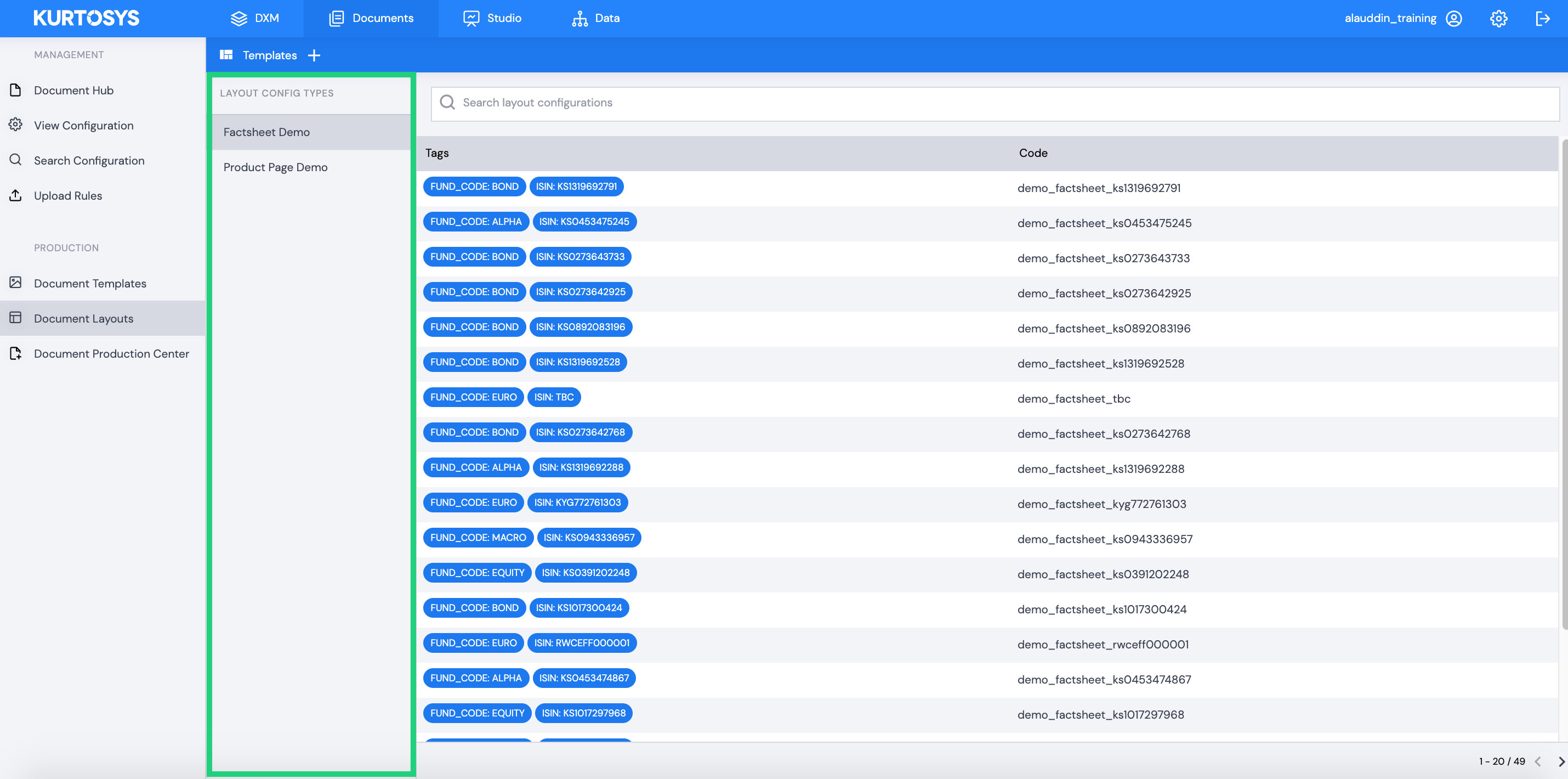 Users can access the list of all layout configurations for the related product by selecting the layout type.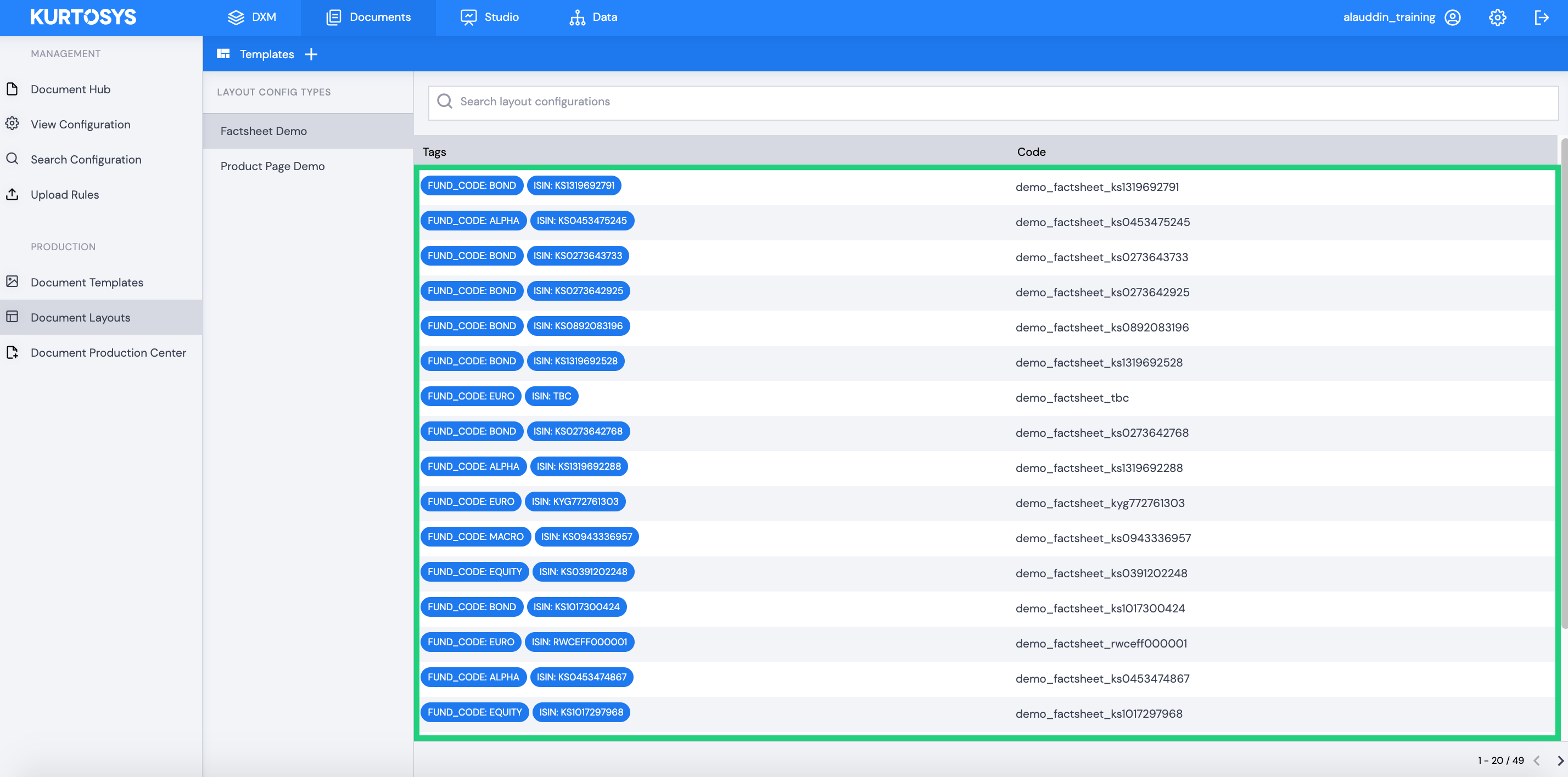 Type a property into the search bar to filter the list items (see tags in the layout configuration list).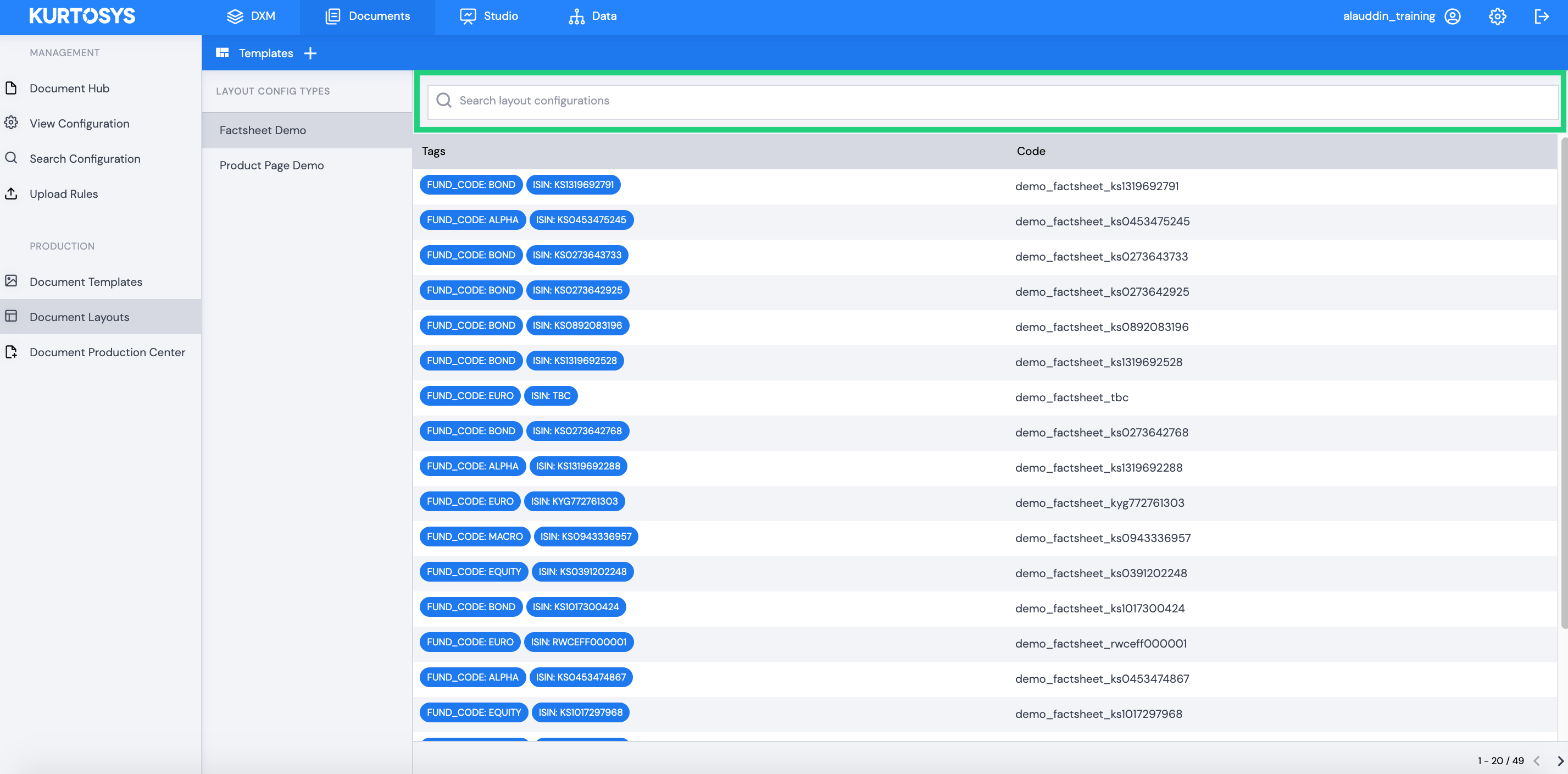 How to view and edit layout configuration details
Select a layout to view configuration details.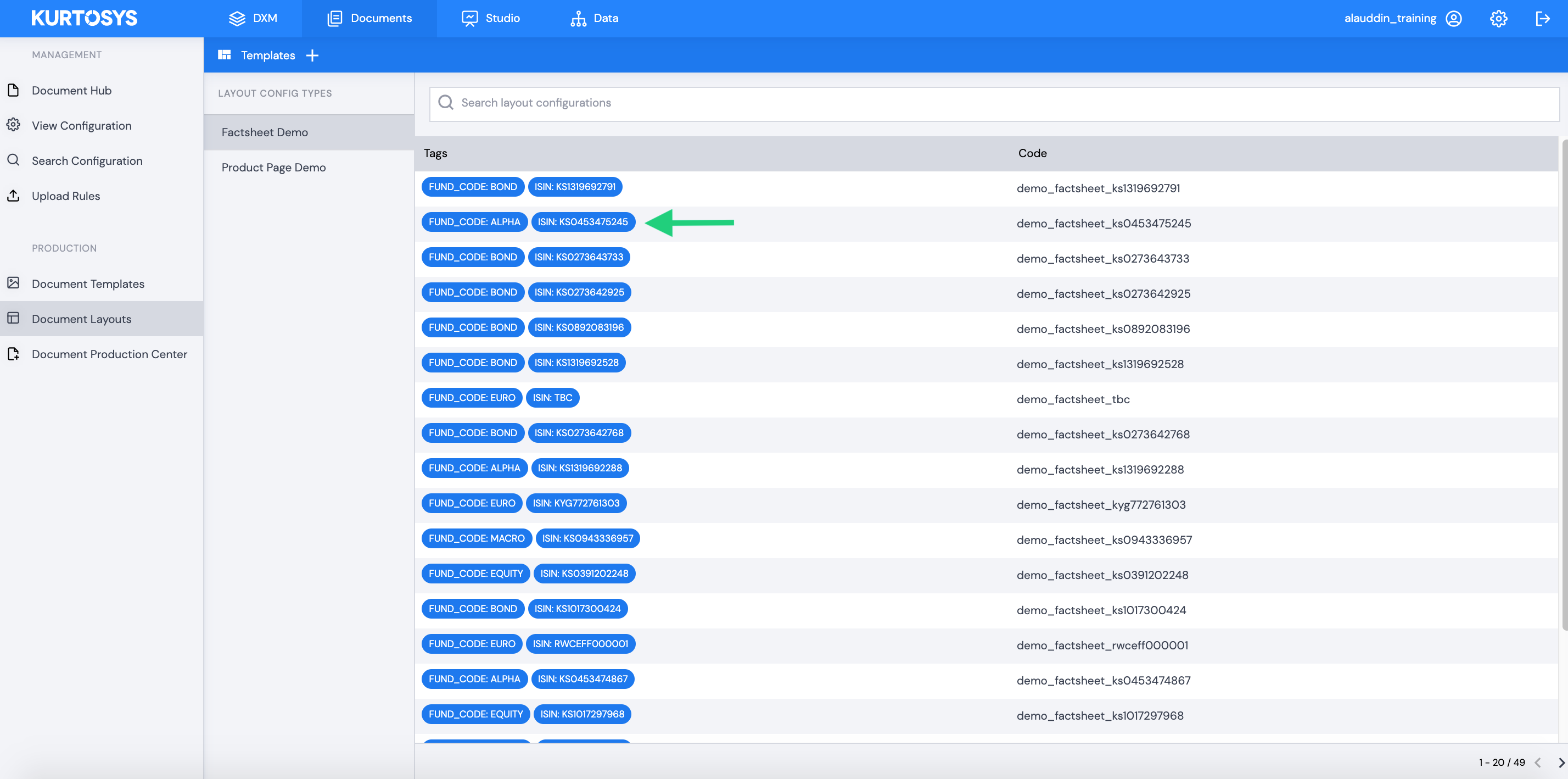 All components included in the layout are listed in the panel on the left, select a component to edit its details.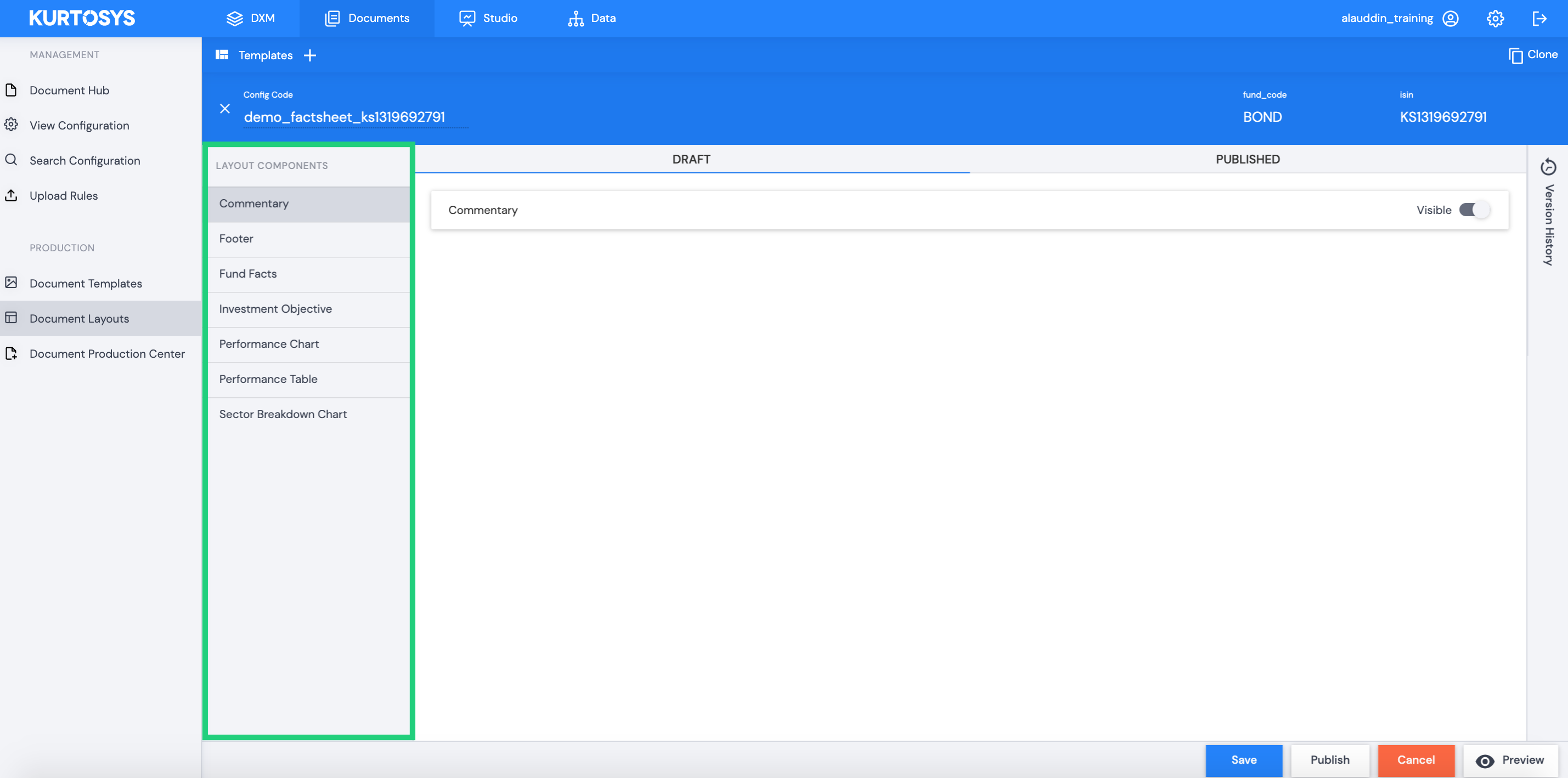 Users can add or remove the component from the layout by enabling or disabling the Visible switch.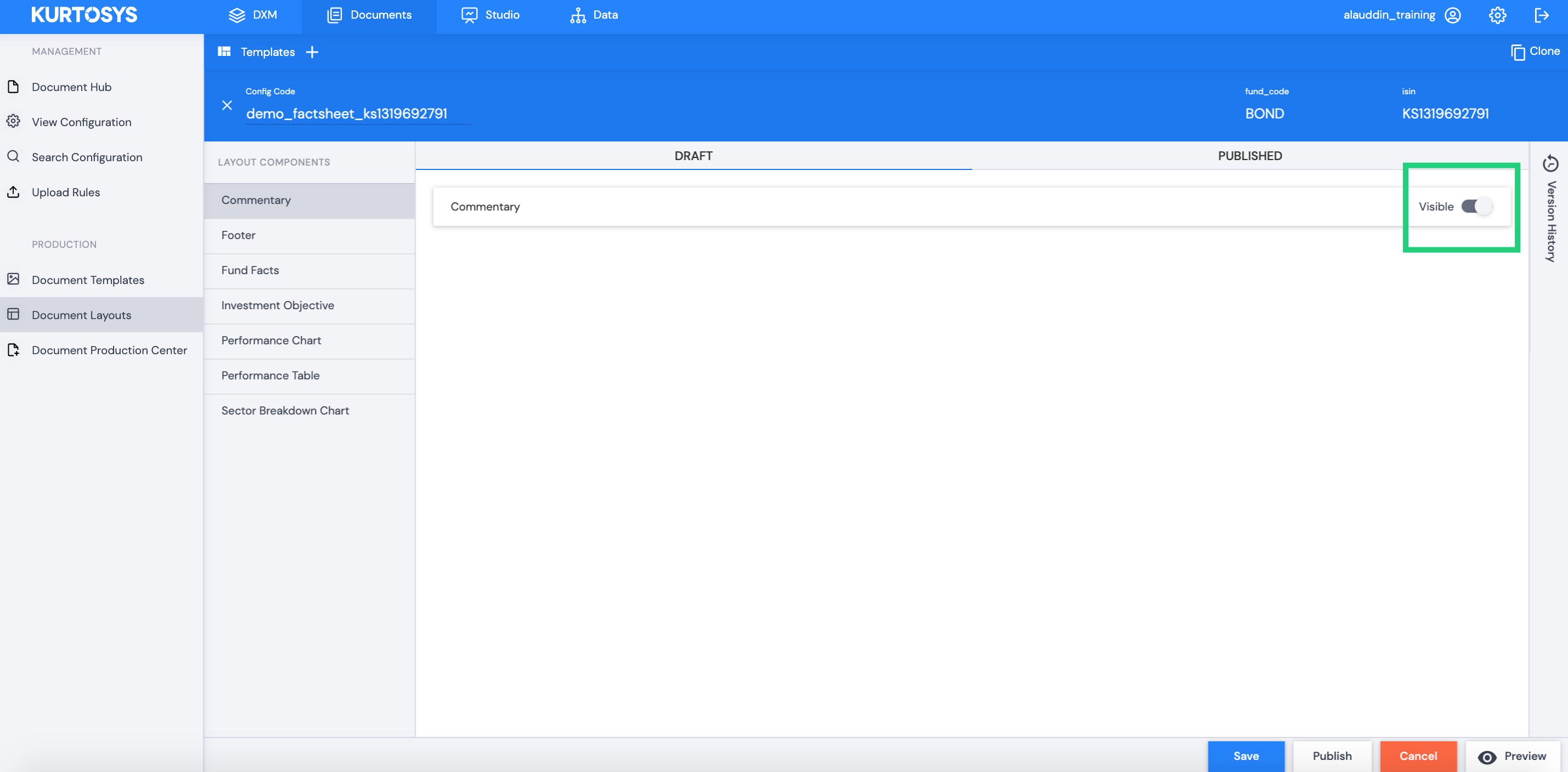 Any changes to layout components can be viewed by selecting the Preview button.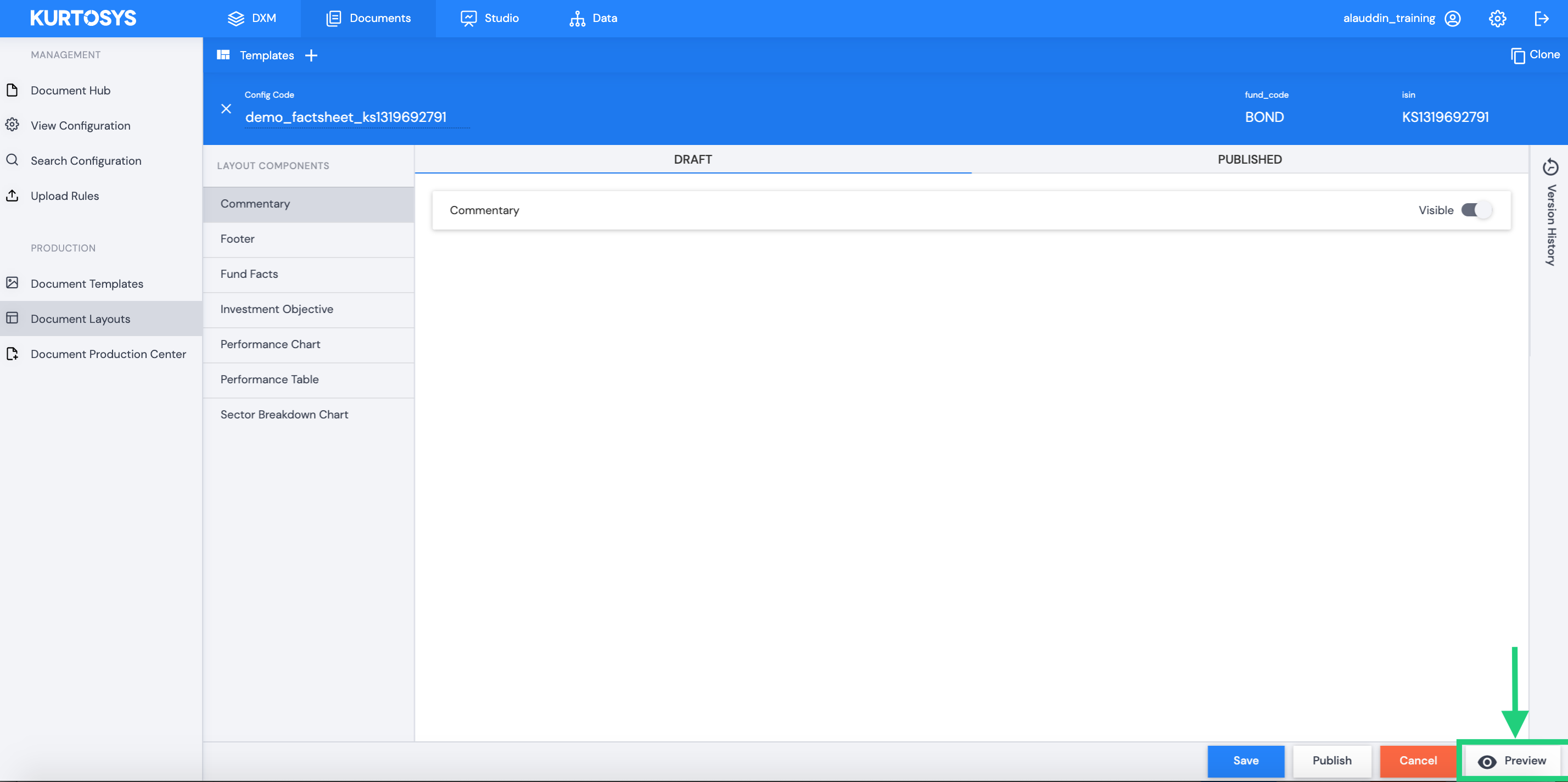 This allows the user to preview the layout within the fund tools gallery.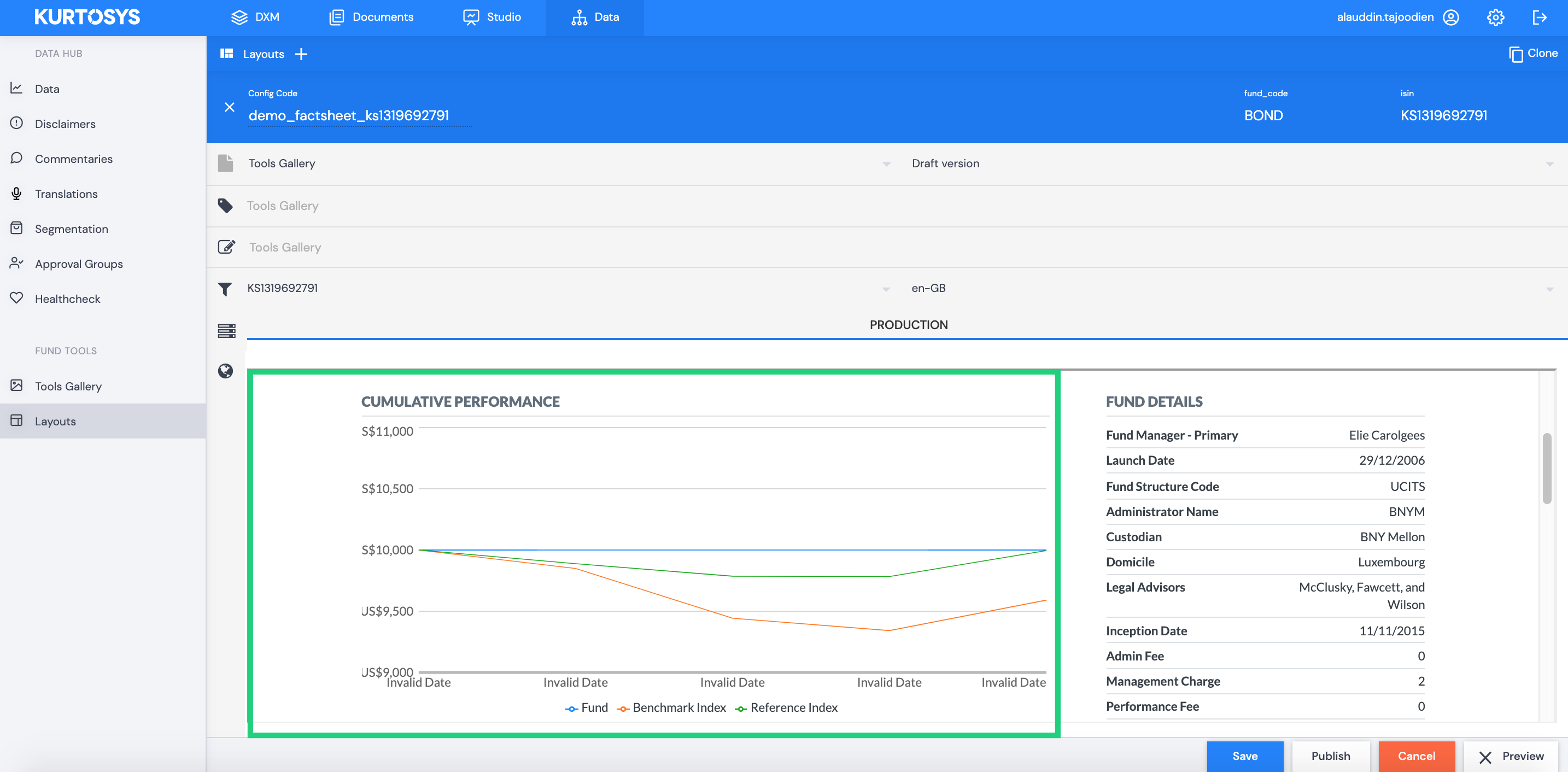 Add or remove a disclaimer attached to a component by selecting Edit Disclaimer.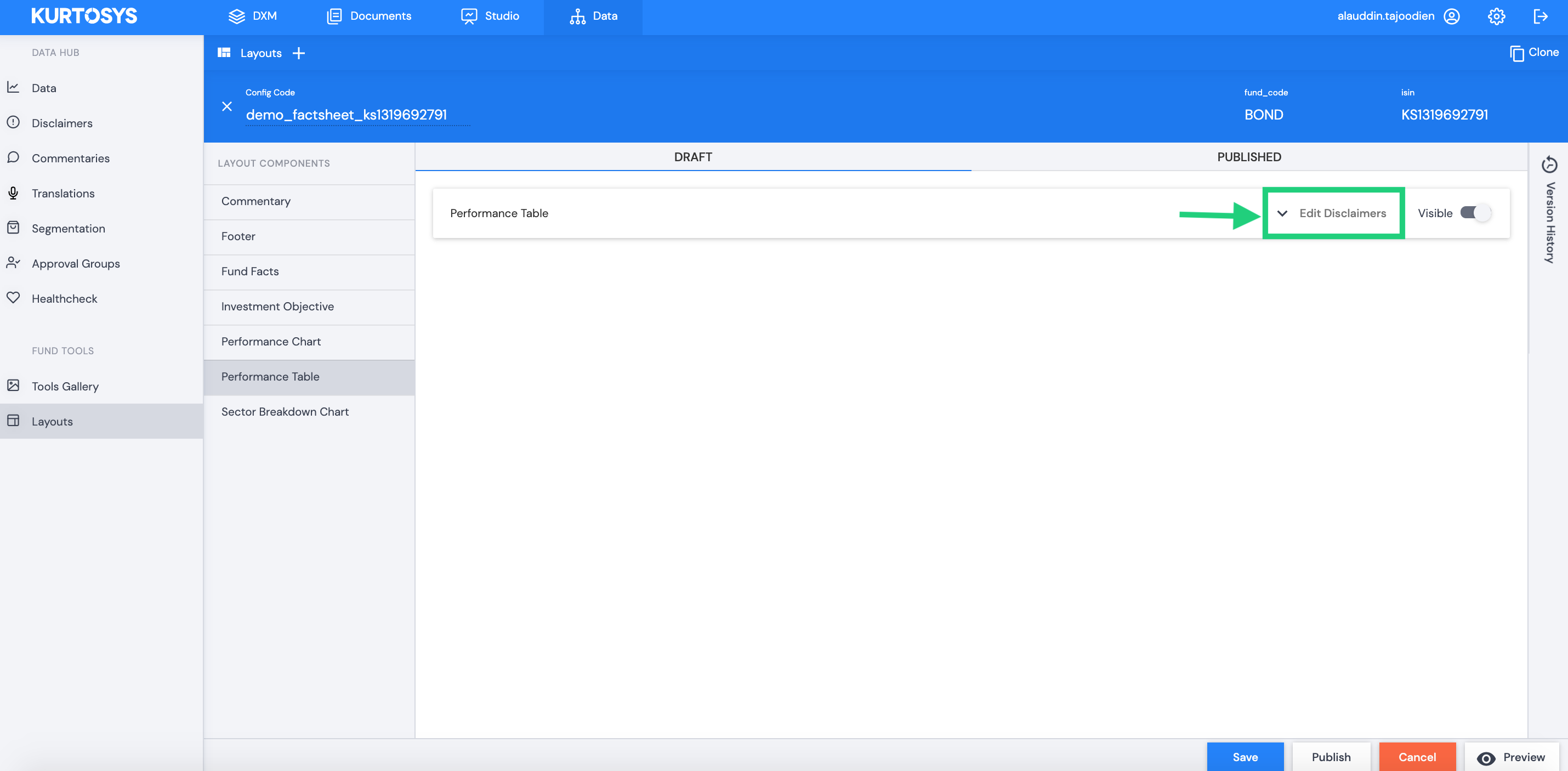 Users can search and add any disclaimer managed in the Data Disclaimers module.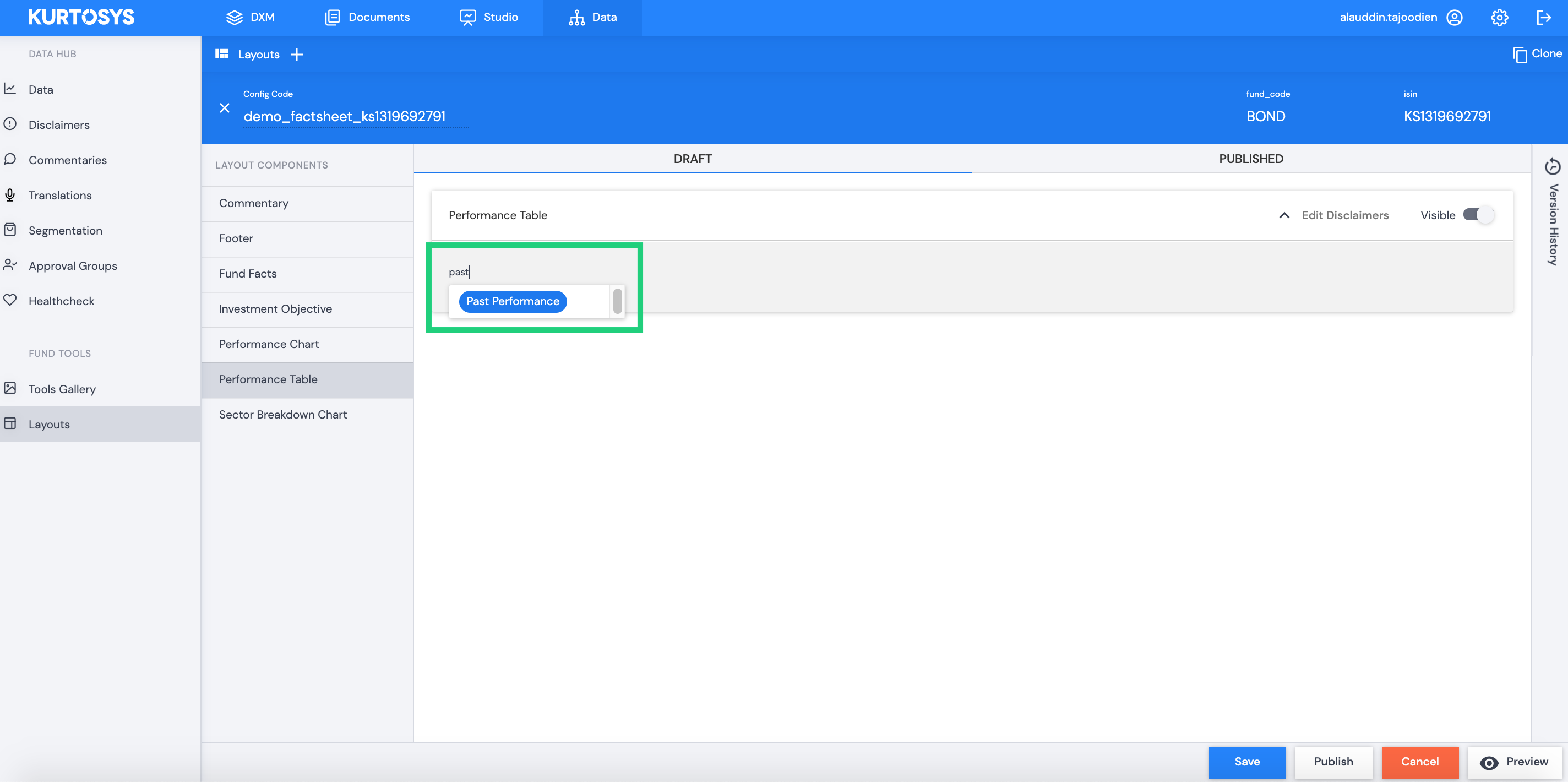 Users can view disclaimer details within the Data | Disclaimers module.
The disclaimer in the below example has been added to the Performance Chart component within the 'demo_product_page_ks1319692791' layout configuration.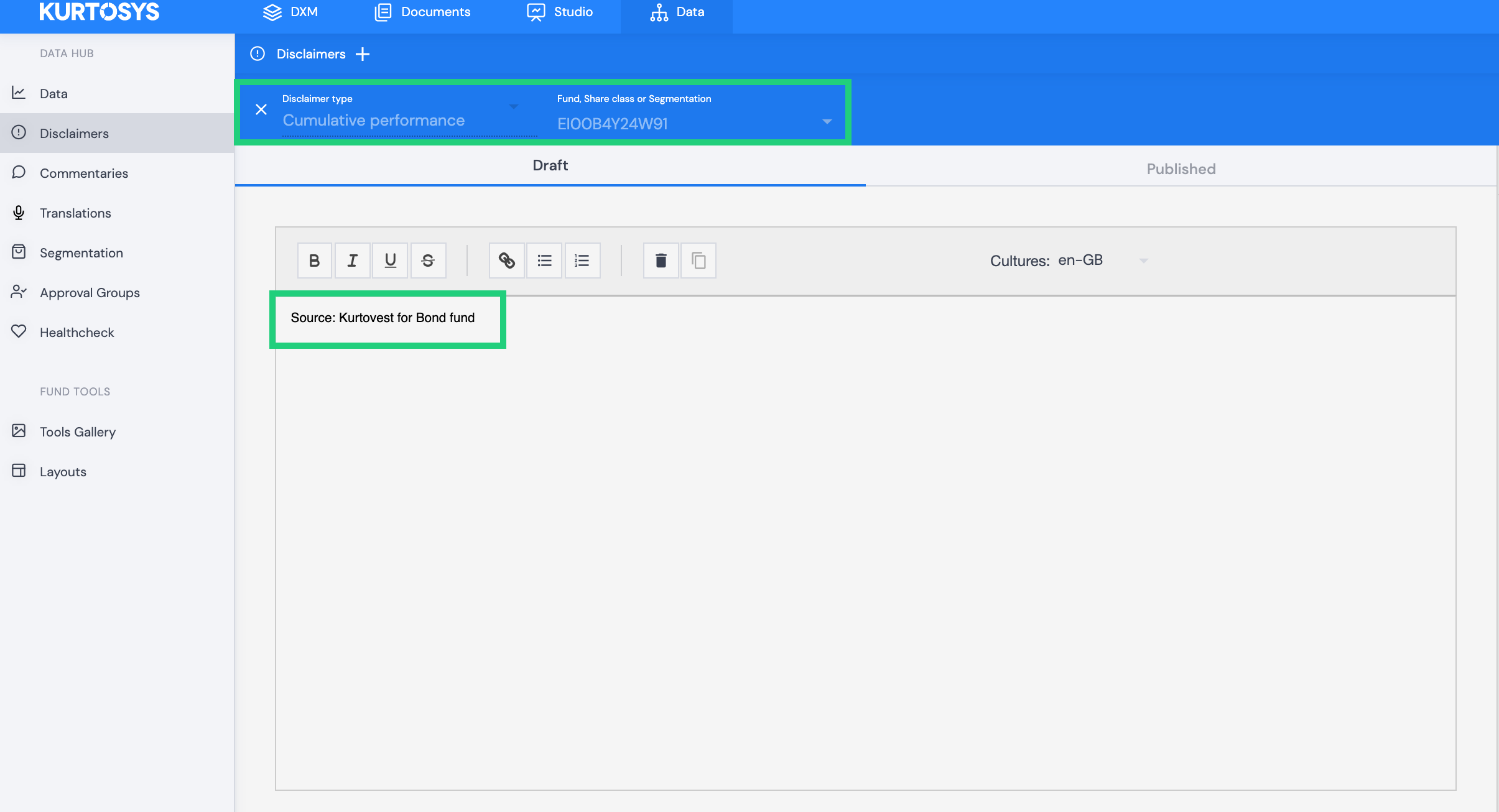 The disclaimer details can also be viewed using the layout preview function as highlighted below.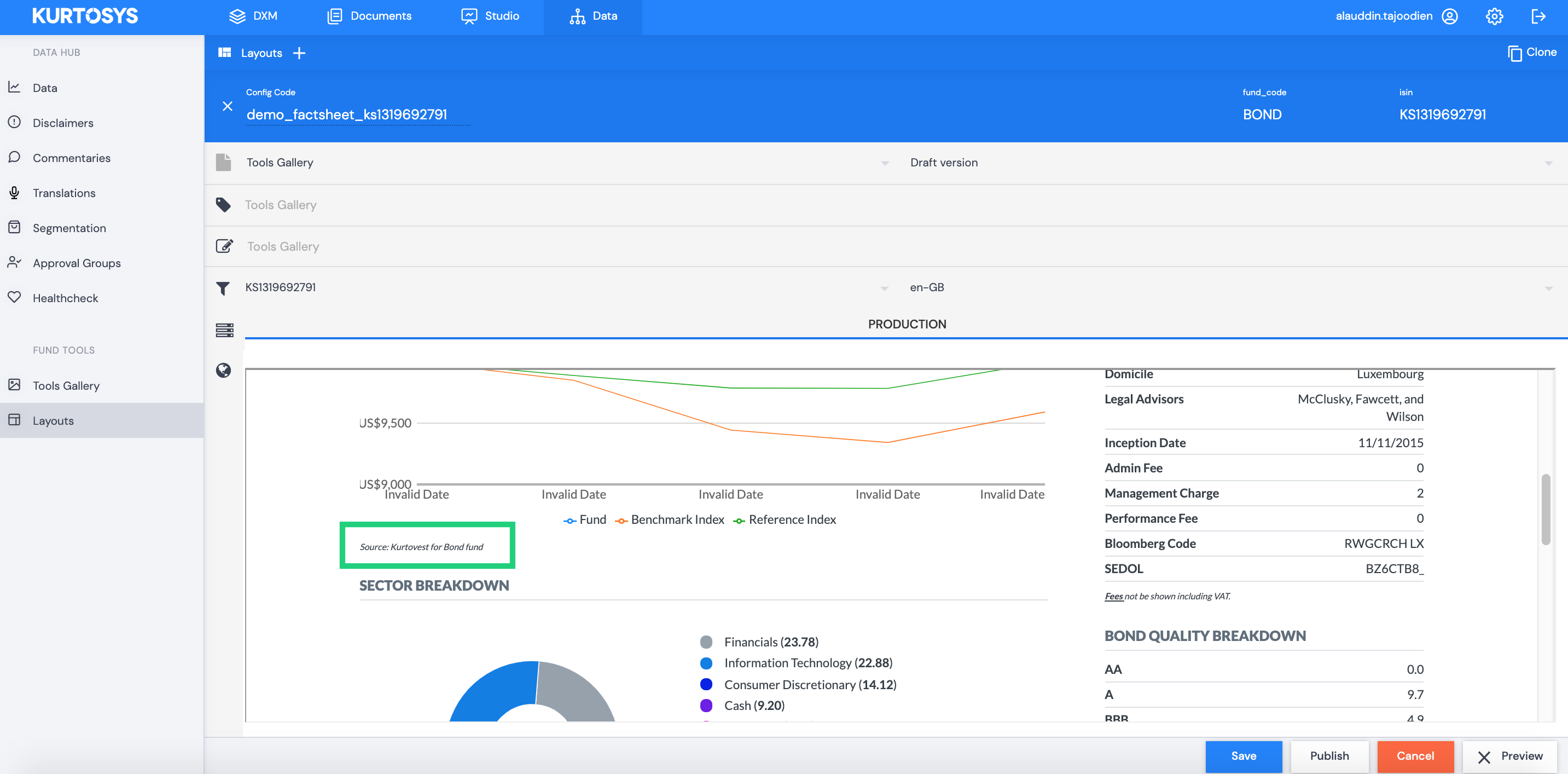 How to publish changes to a layout configuration
Edit layout components, then click Save.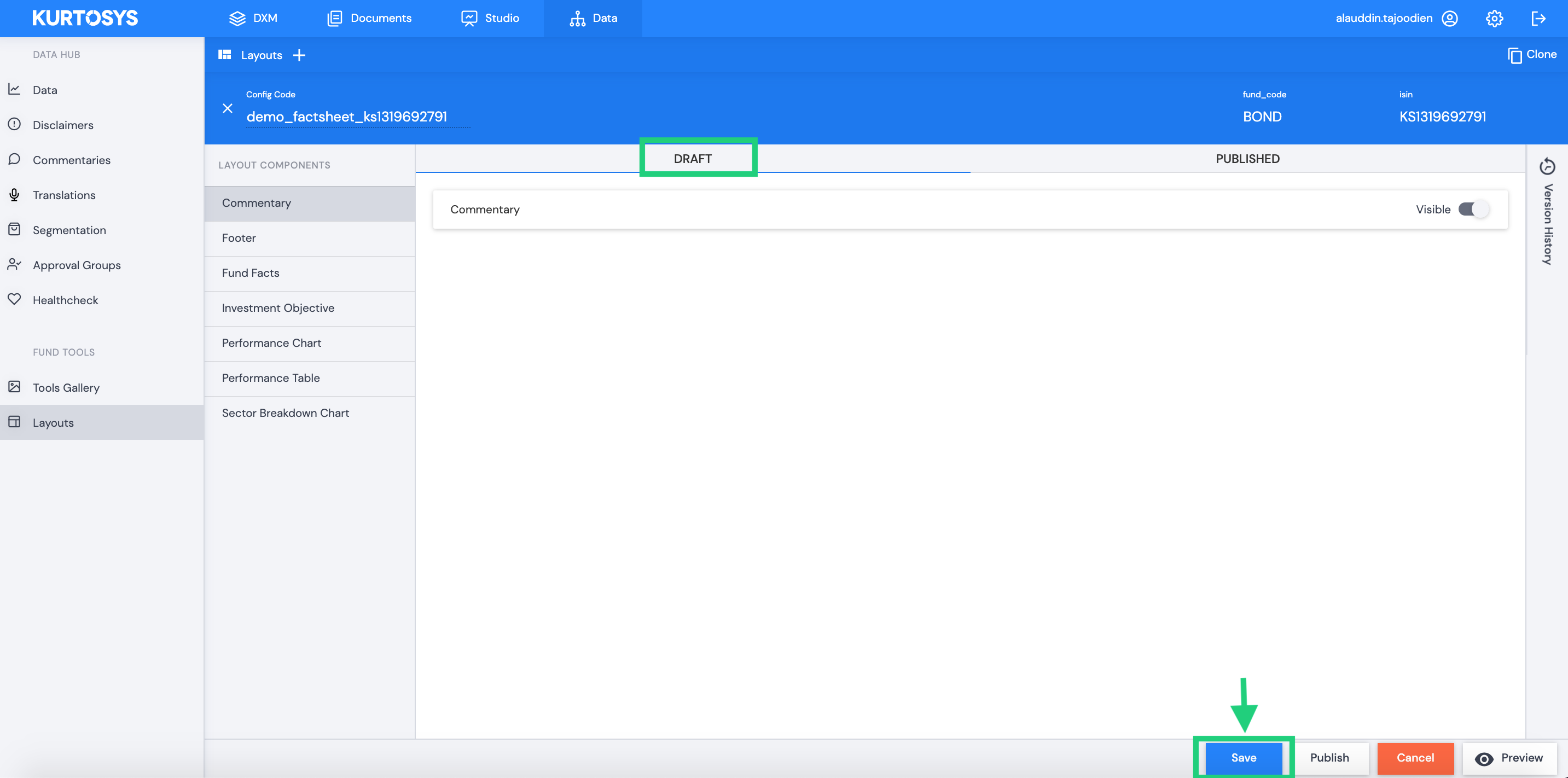 Click Publish.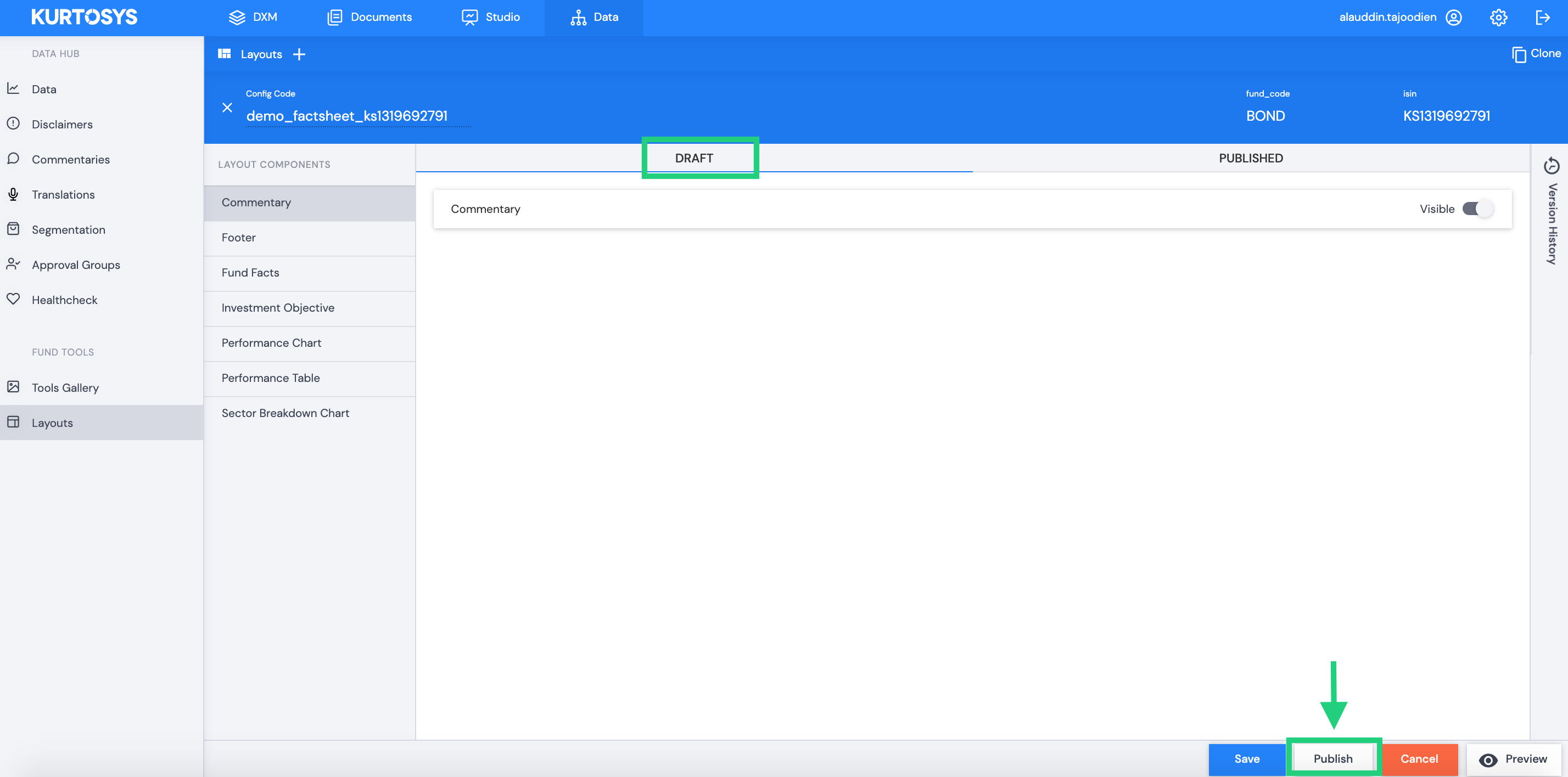 View published changes by switching to the PUBLISHED view.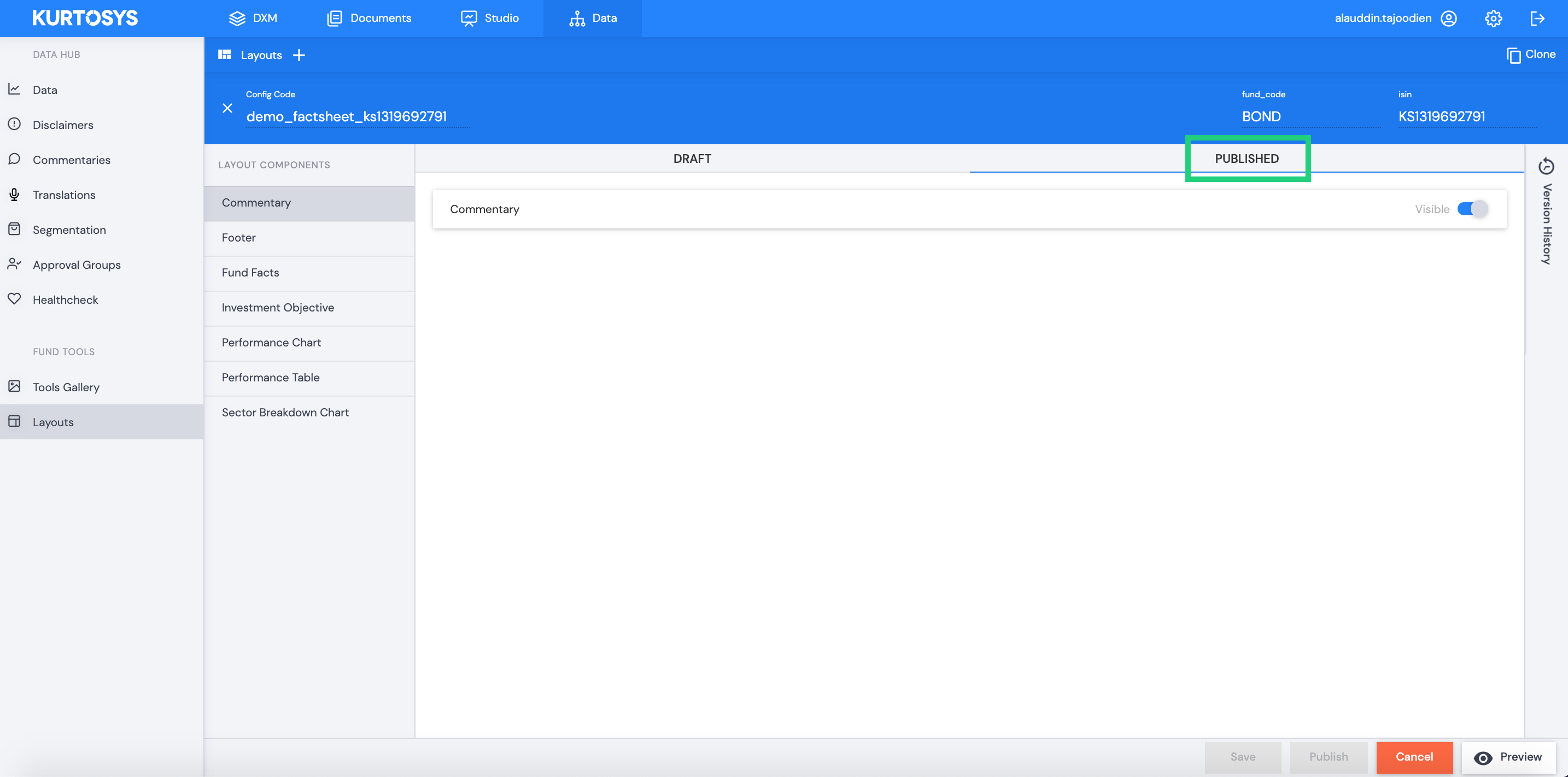 How to view previous versions of a layout configuration
Users can view the configuration audit log by opening the Version History panel.