The Authorization tab in the Client Options pane allows you to manage Login Timeouts, the maximum number of Login Attempts, Password requirements, Encore Configuration and Assurance settings. These functions are managed at a Client level rather than at a User level.
Use the Settings cog to access the System Administration tools.

Click Clients in the System Administration pane. This will display the client instance name.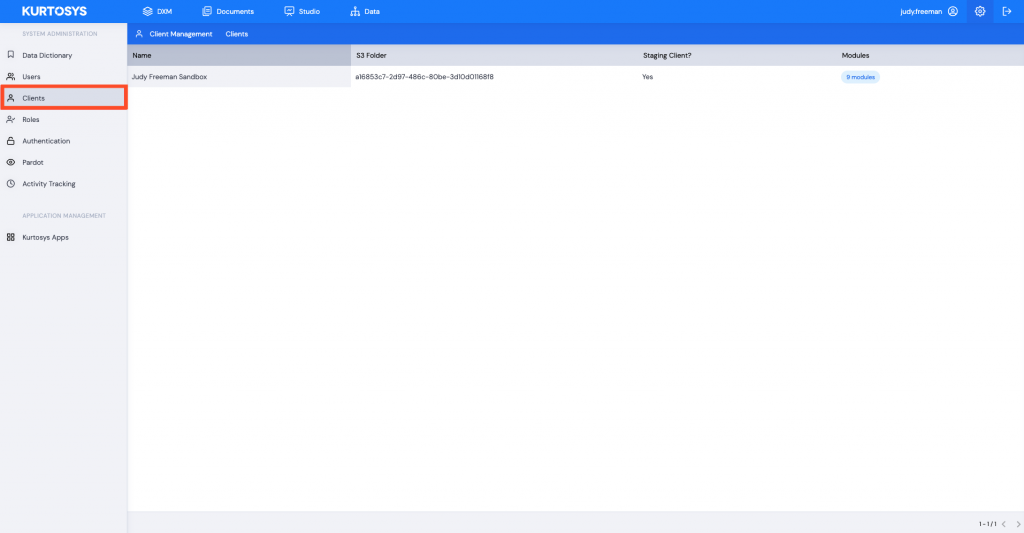 Click on the Client Name. This will open the Client Options screen.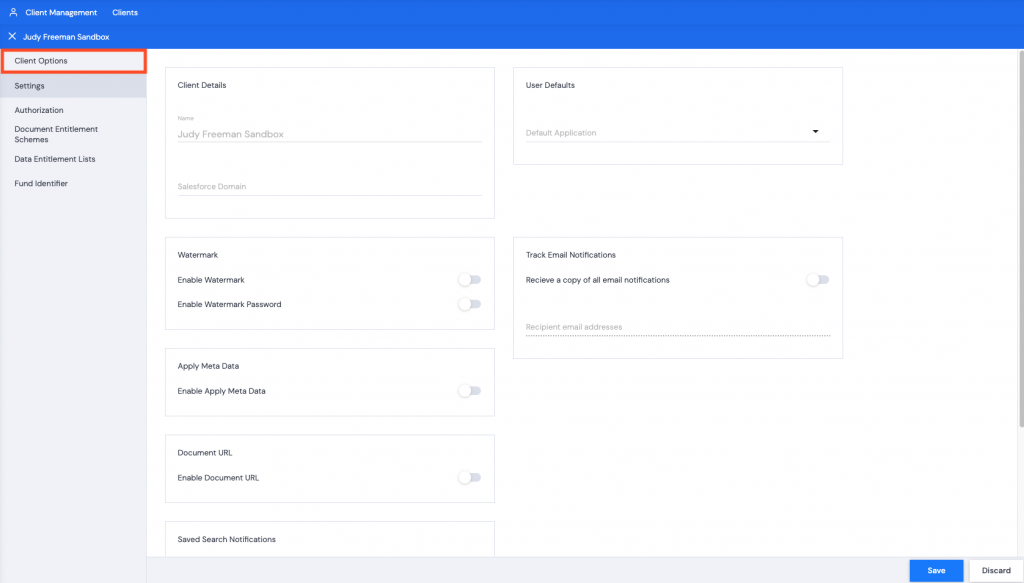 Click the Authorization tab.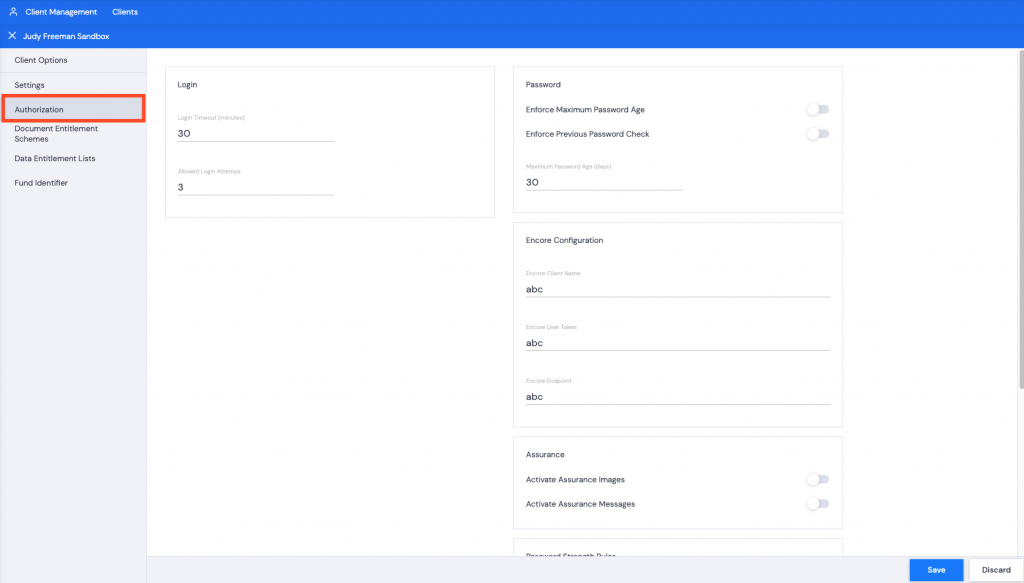 Set the Login Timeout to the timeout period of your choice e.g. 300 minutes. This will allow users to work for 5 hours before they're automatically logged out.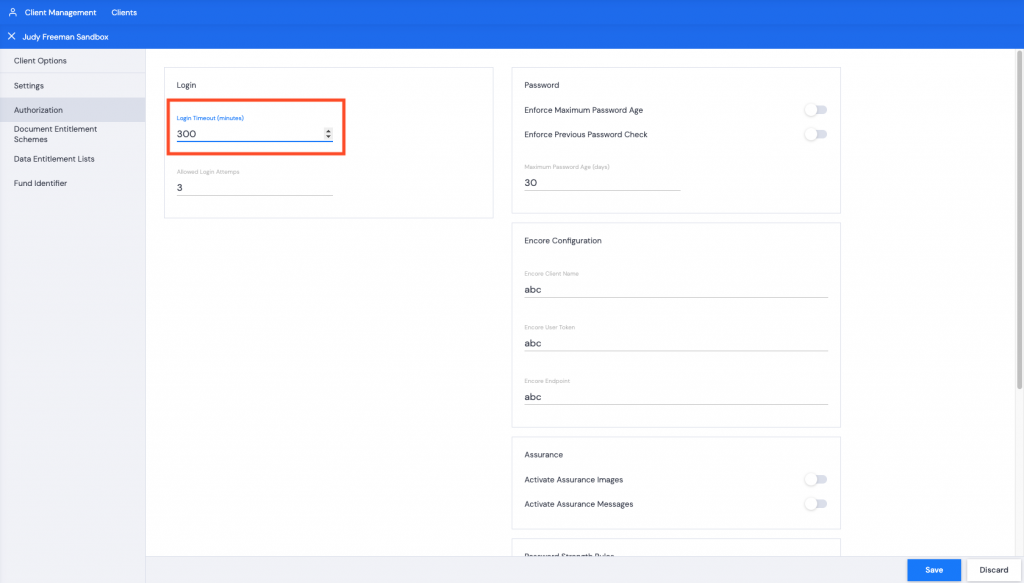 You can change the number of Allowed Login Attempts using the arrows or by typing in a number. Users who use the incorrect password 4 times for example, will have their accounts locked and will need to follow the Forgot Password flow to gain access.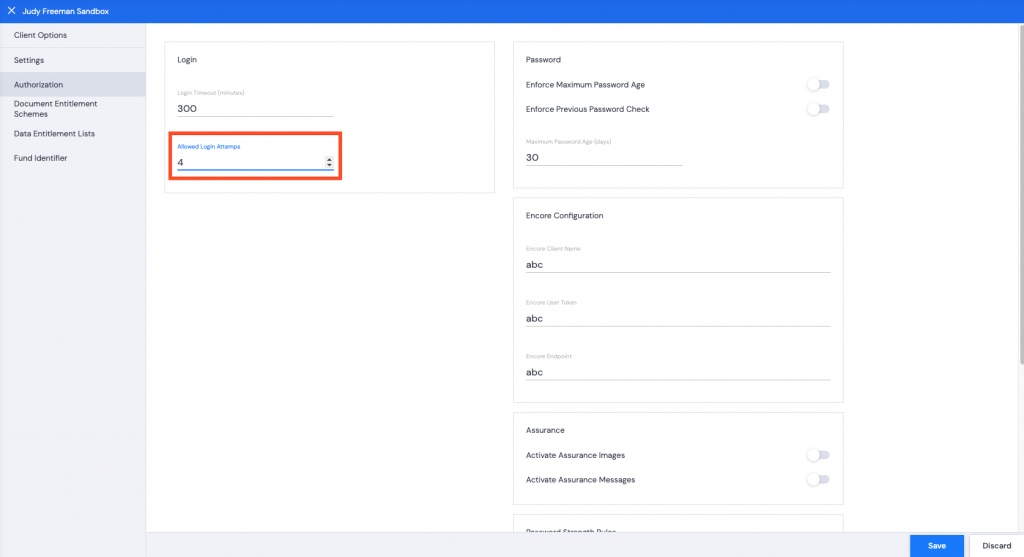 You can use the toggle to adjust an Enforced Maximum Password Age meaning that the Users will have to update their passwords after a specified number of days. (Change the number of days in the Maximum Password Age field.)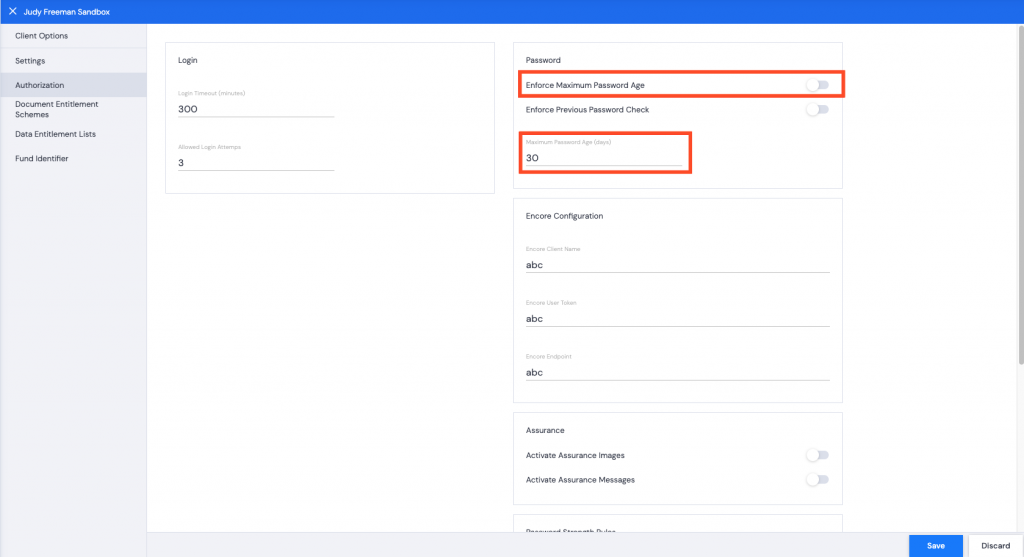 You can use the toggle to set the Enforce Previous Password Check to prevent Users from using a Password they have used previously.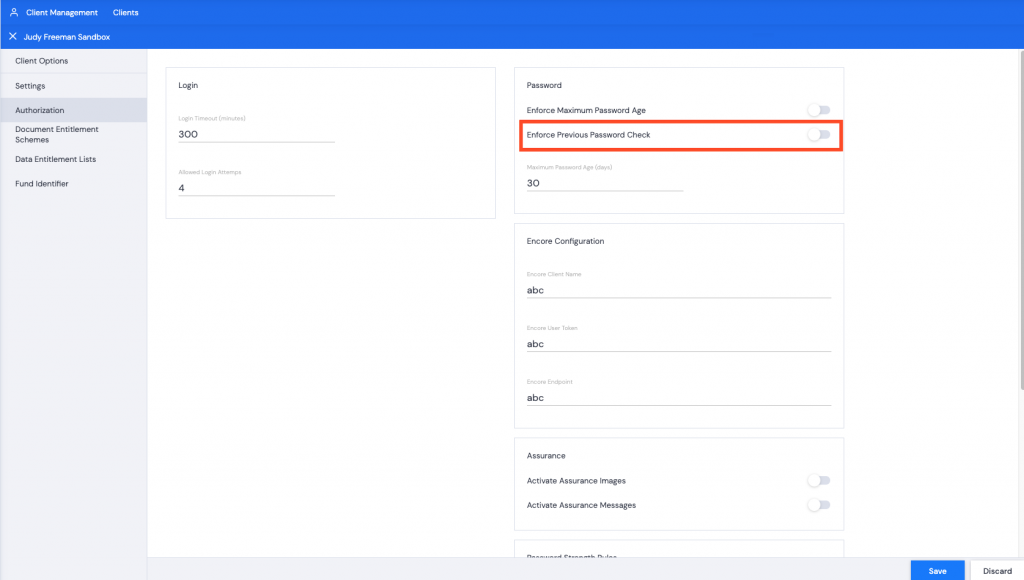 You can toggle on or off to Activate Assurance Images and/or Messages. These show on the landing page during login so that the User knows they have landed on an authentic website.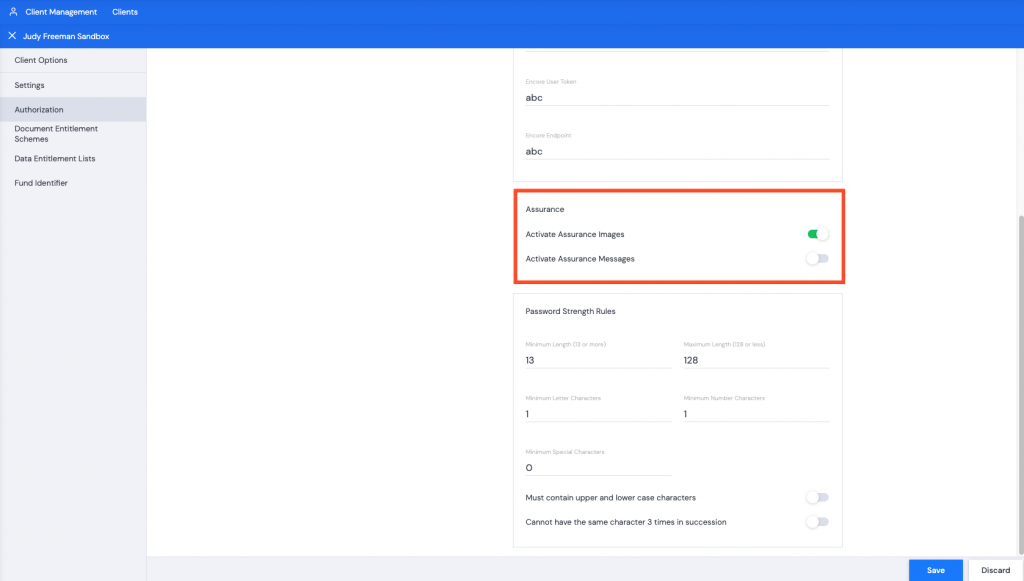 You can specify Password Strength Rules by enforcing which characters are used, password length, etc.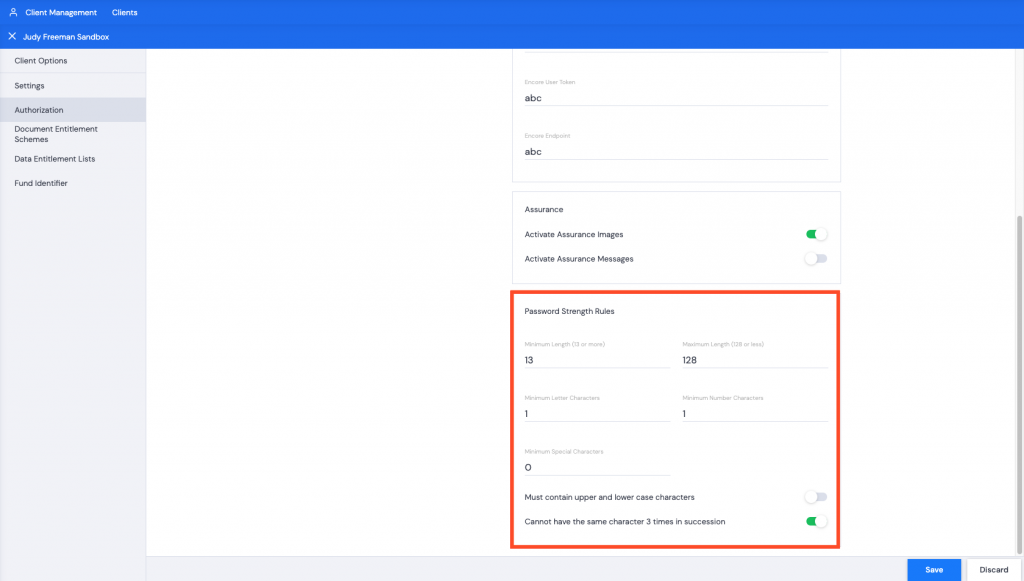 Click Save after any, or a combination, of the above steps. A green successful task pop up bar will appear across the bottom of the screen.