Studio allows the user to create widgets or applications which are embedded in websites or used in the Studio for Office AddIn where some of these widgets can be embedded in Word or PowerPoint documents. This allows for data to be displayed in real-time based on data pulled from the client's database by API calls e.g. Fund Centers and Product Pages. These applications can be configured to the client's specific needs and branding styles to match their custom requirements.
Use Cases
Attestation Apps are created in Studio and embedded in a WordPress page to filter content relevant to users based on the funds and share classes available in the Country and Investor Type they choose when landing on a website.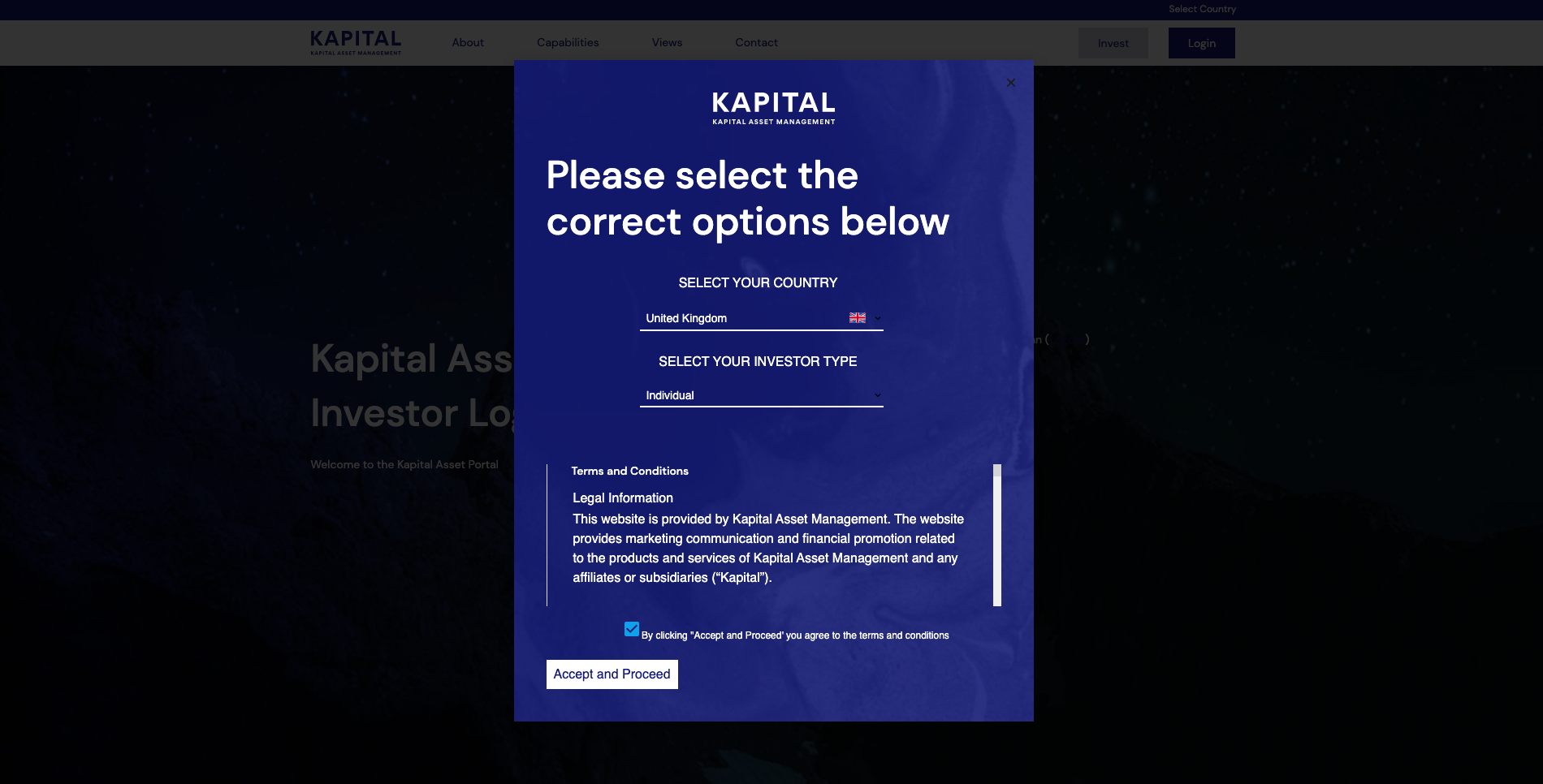 Kapital Asset Management has a Fund Center embedded with the names of the specific funds. Each Fund class can be expanded for more detail.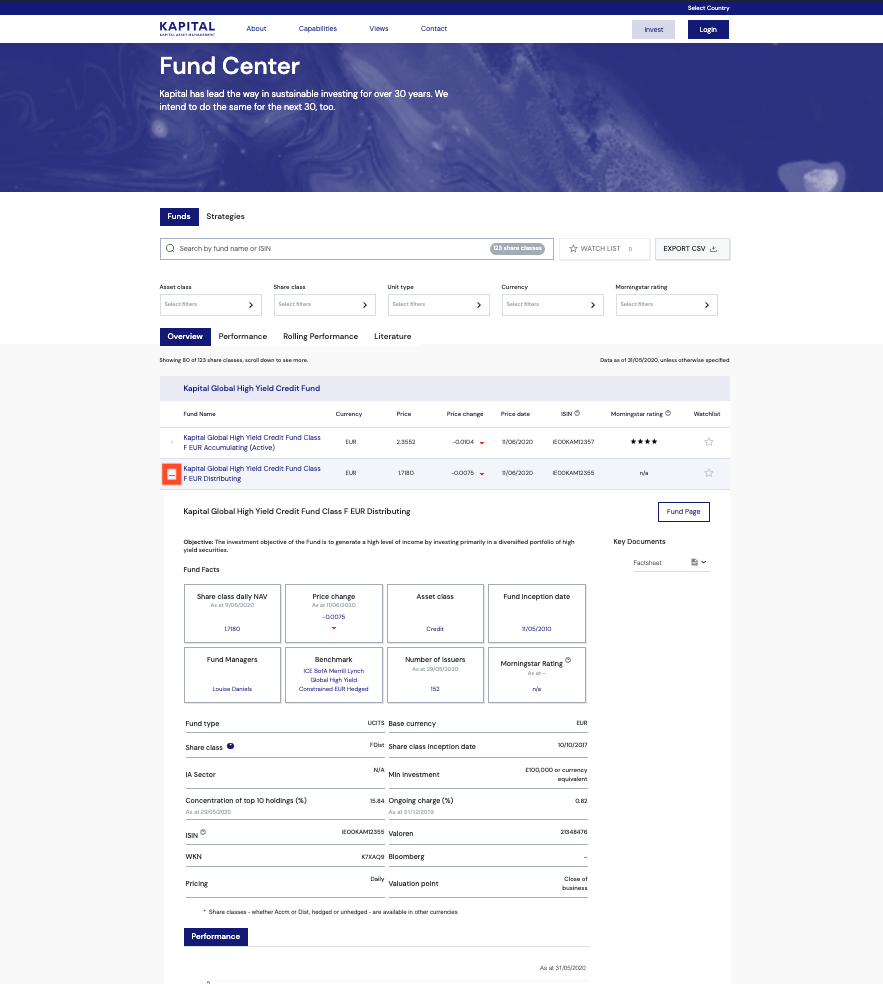 For an offline version of Fund information or a Fact Sheet, some apps can also be embedded in PowerPoint or Word documents using Studio for Office.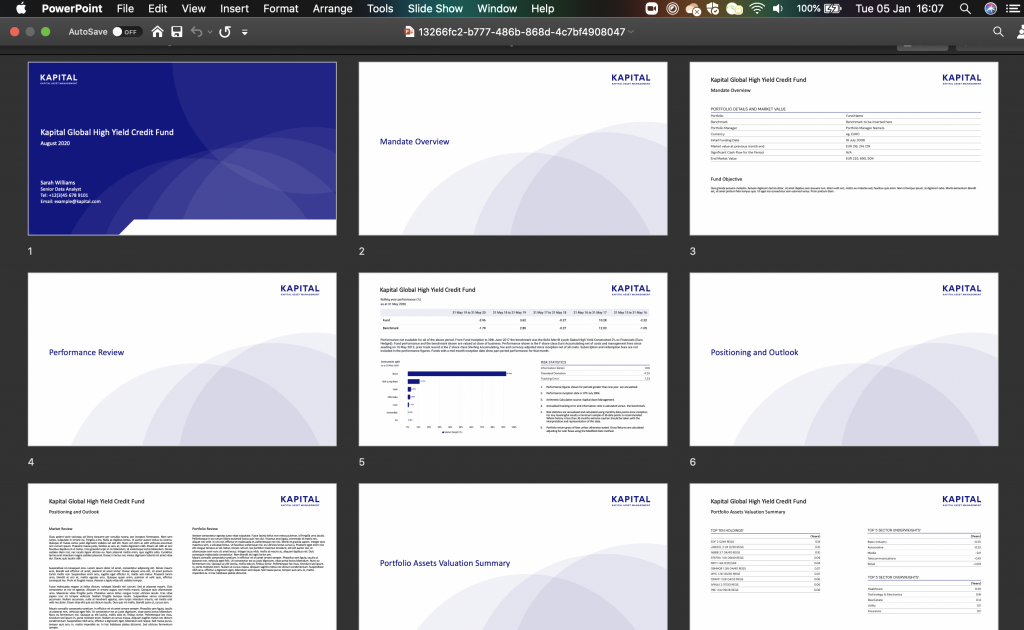 Document produced as PDF.