What are Approval Groups?
An Approval Group is a list of users with a common role or function who are required to approve steps or content for financial documents or product pages. This may be a group of users within the same corporate department like Marketing, a group of Fund Managers working with a particular client or a legal team responsible for compliancy. Depending on the client's business there may be a number of users who can be grouped together and given responsibility over approval tasks within Kurtosys.
Where are Approval Groups used?
There are three different modules within the Kurtosys App where Approval Groups are used:
Disclaimers
Commentaries
Document Production Centre
Disclaimers and Commentaries
When creating a new Disclaimer or Commentary type in the Data Dictionary, you are required to include an Approval Group.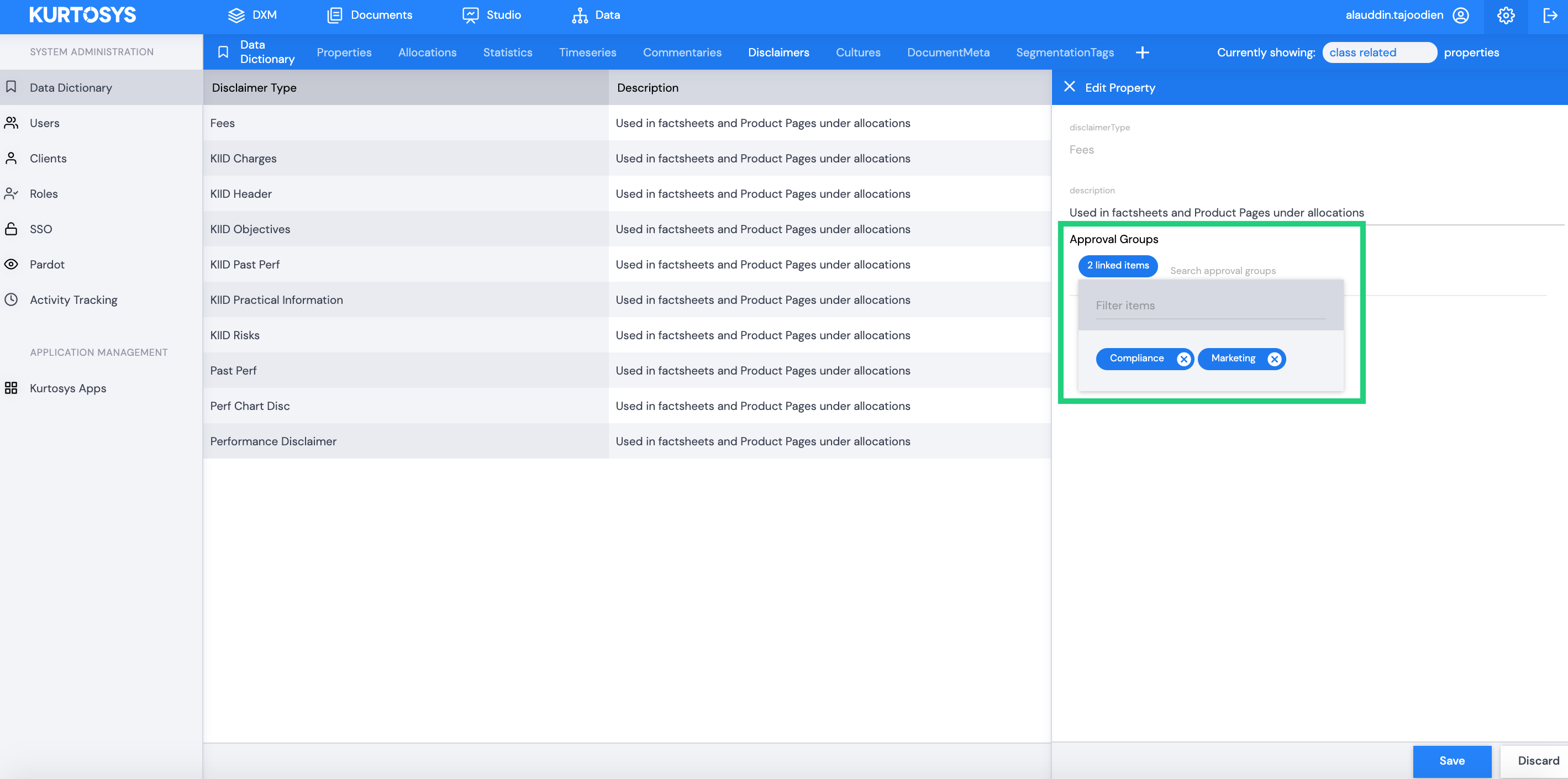 This means that any disclaimers or commentaries drafted within the Disclaimer or Commentary modules will need to be submitted for approval and approved by a member of the Approval group/s associated with the Disclaimer or Commentary type. A single member of a group can make final approval, however if there is more than one Approval Group for a single disclaimer or commentary type, a member from each group will need to approve the text before it can be published.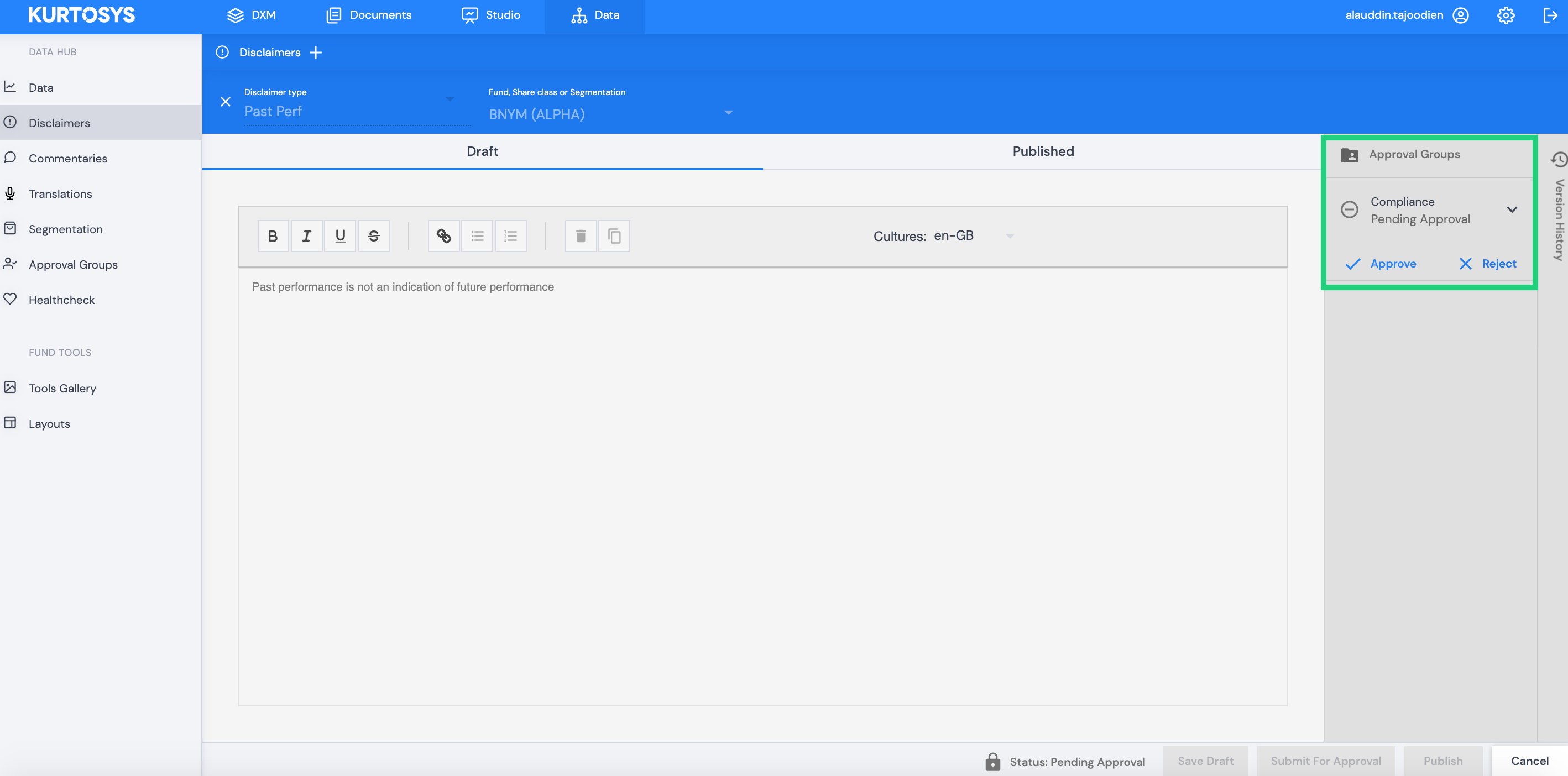 Document Production Center
To progress through a Production Center Workflow, each step must be approved. When setting up a Workflow step, an Approval Group must be assigned. Members of the applicable Approval Group are the only users who are allowed to Approve or Reject a single step for a Workflow or Document run.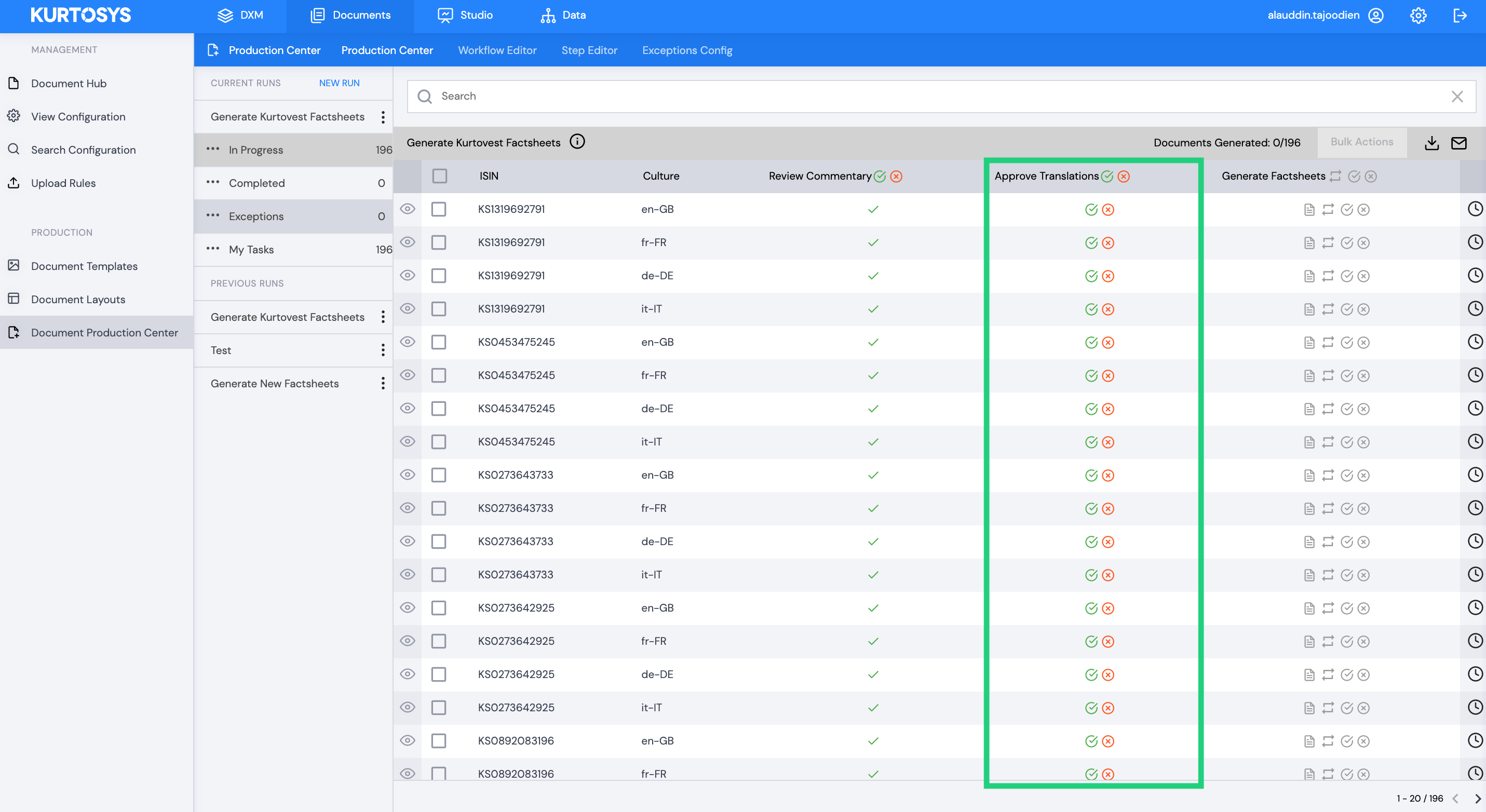 An Approval Group is also assigned to an entire Workflow, these users have control over starting and completing a Workflow. Where necessary they can also approve or reject individual steps.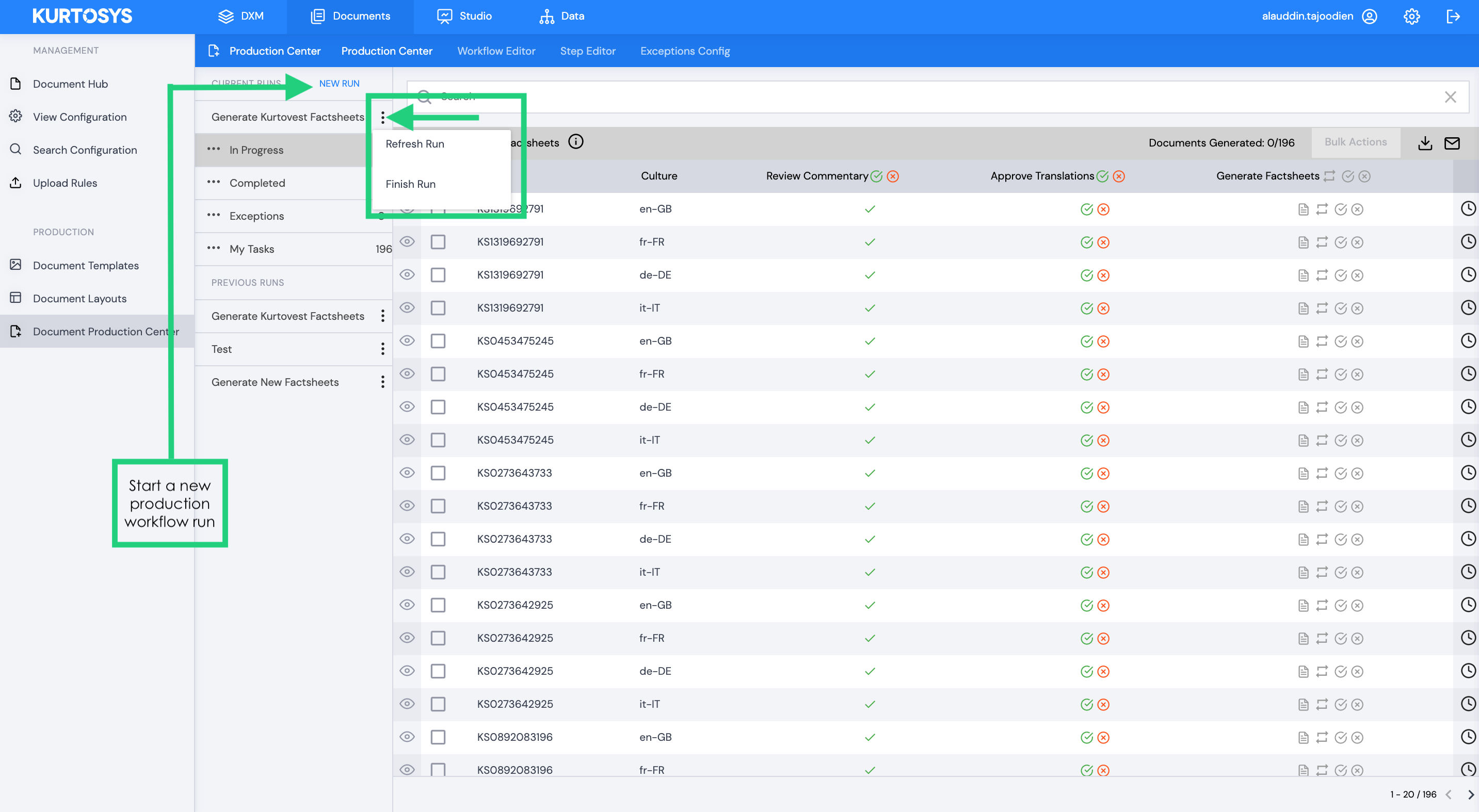 Certain users within an approval group are also able to bulk approve steps within the workflow: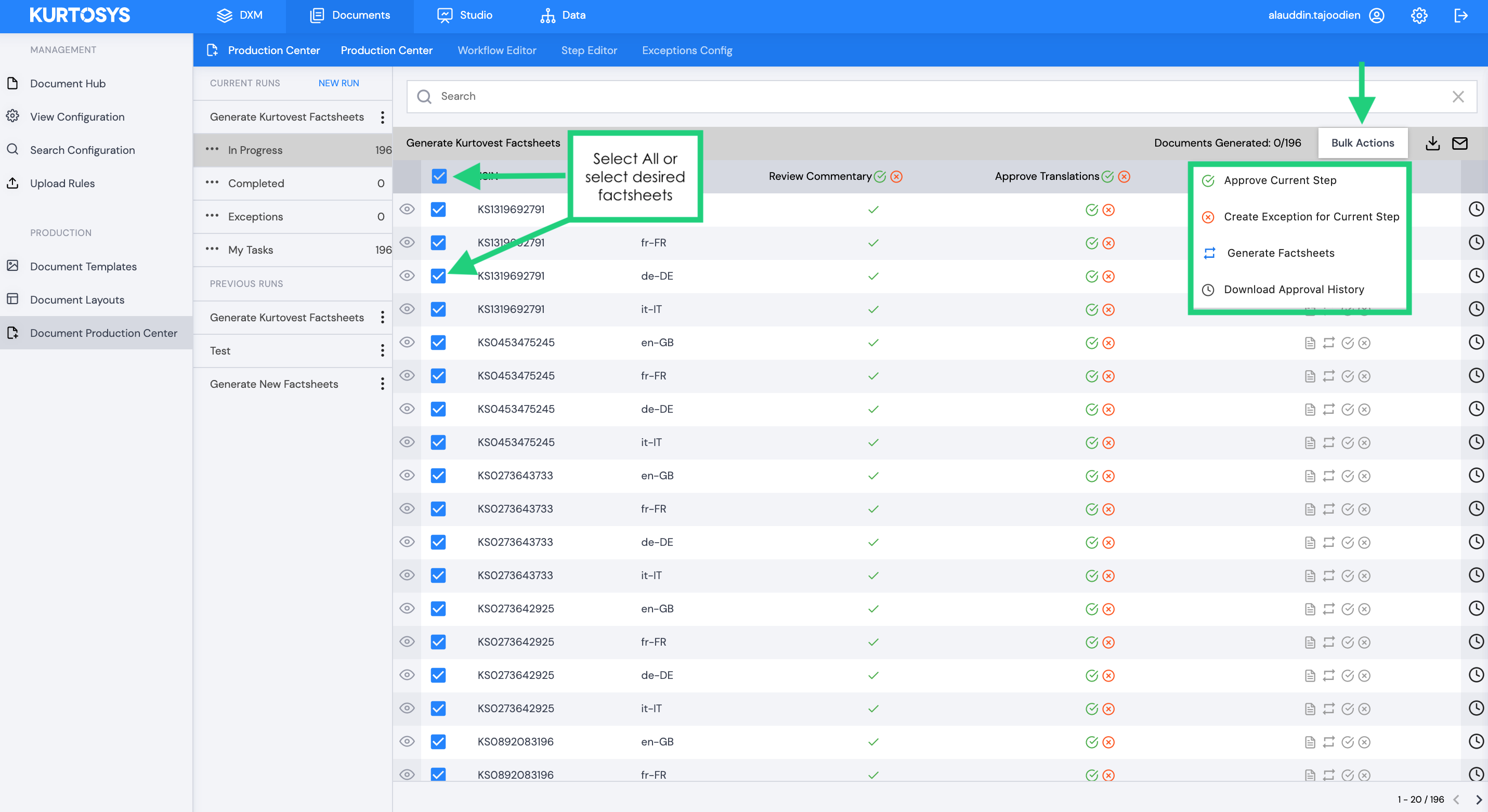 How to create an Approval Group
Navigate to Data | Approval Groups found under DATA HUB.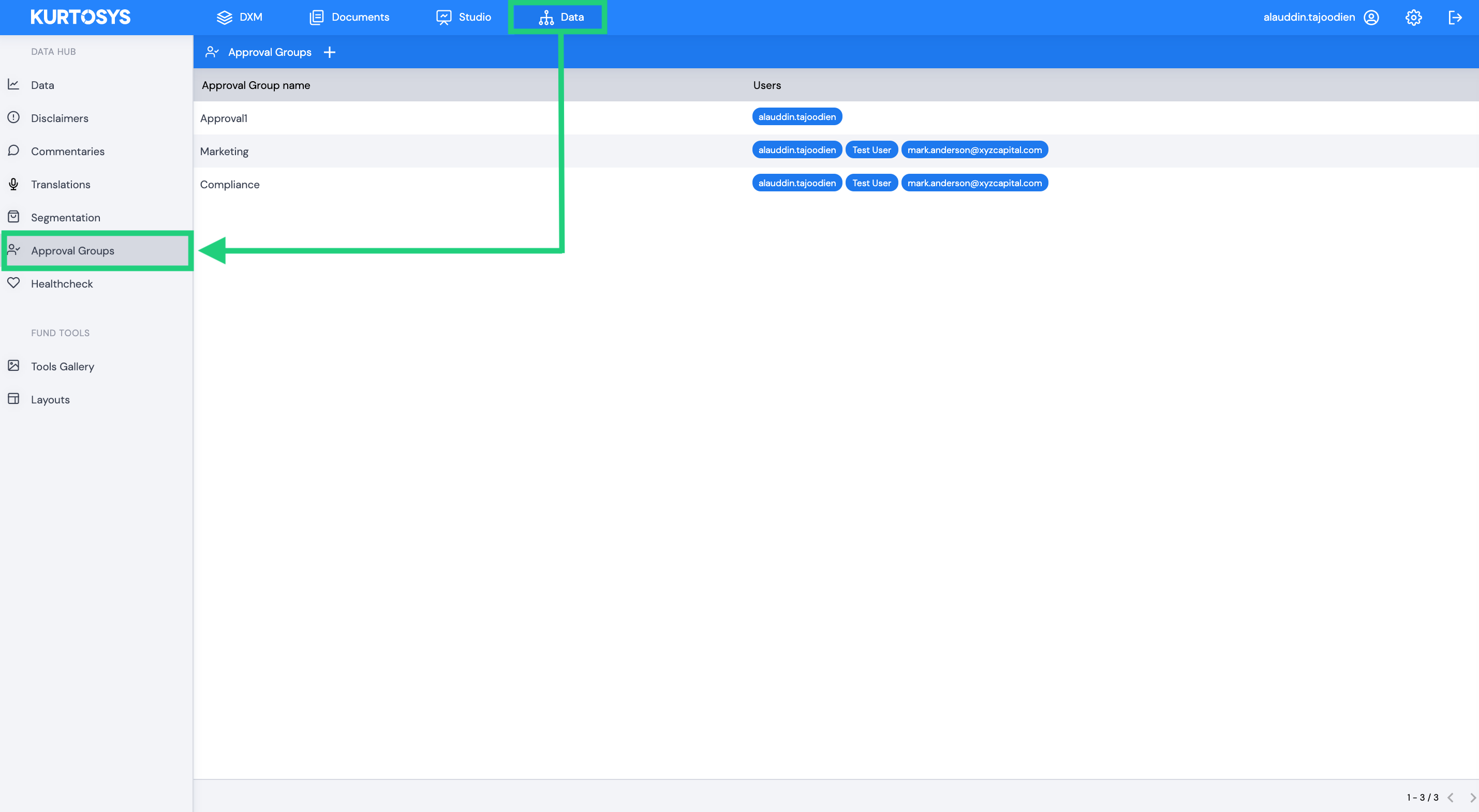 Any existing Approval Groups will be listed as well as the users included in the group.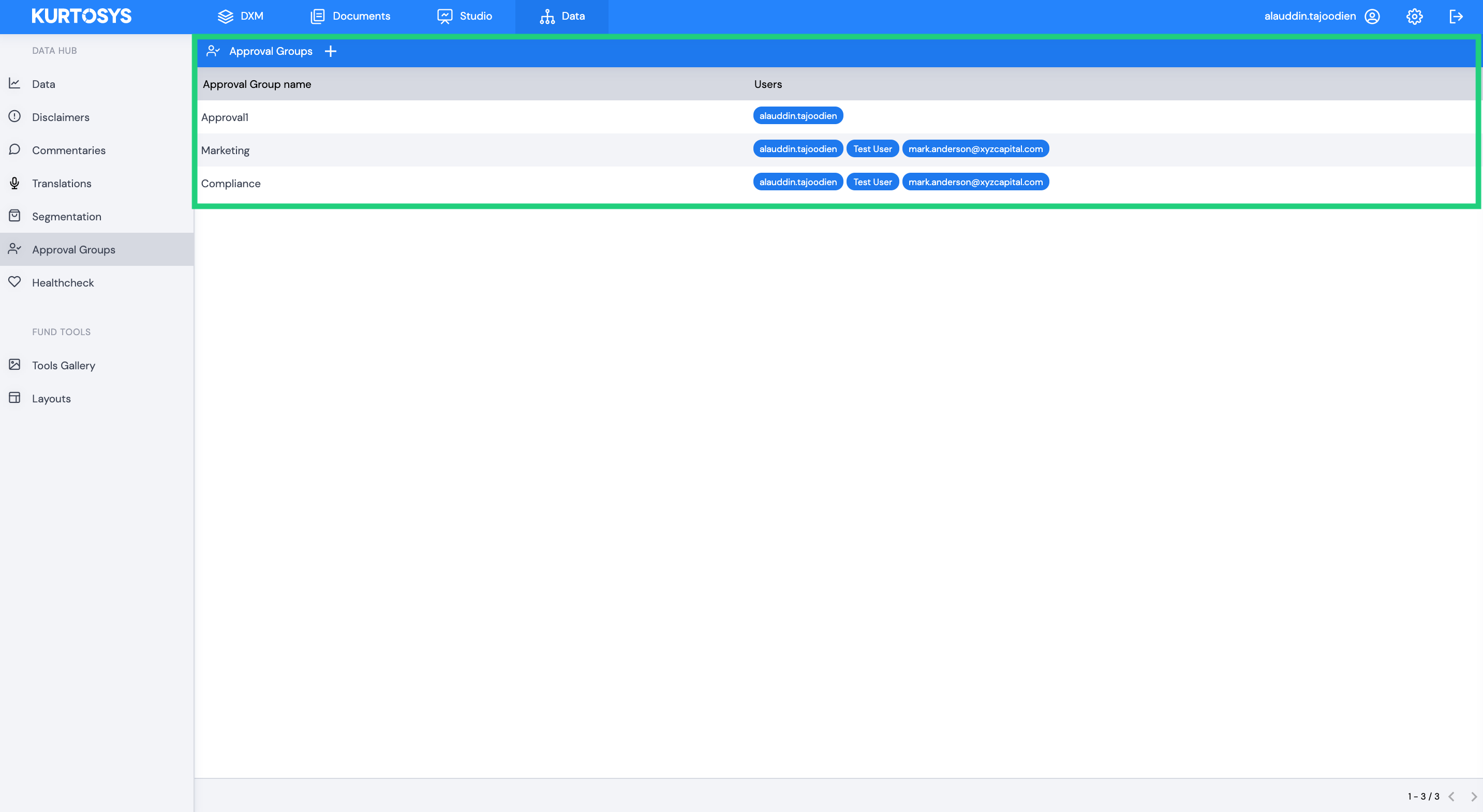 To create a new group, click + to the right of the Approval Groups tool heading.
Give the group a descriptive name.
Using the type-ahead search, add users to the group.
Note: Only existing Kurtosys users can be added to an Approval Group. 
To add a new user to a client instance, please refer to the Creating new users article.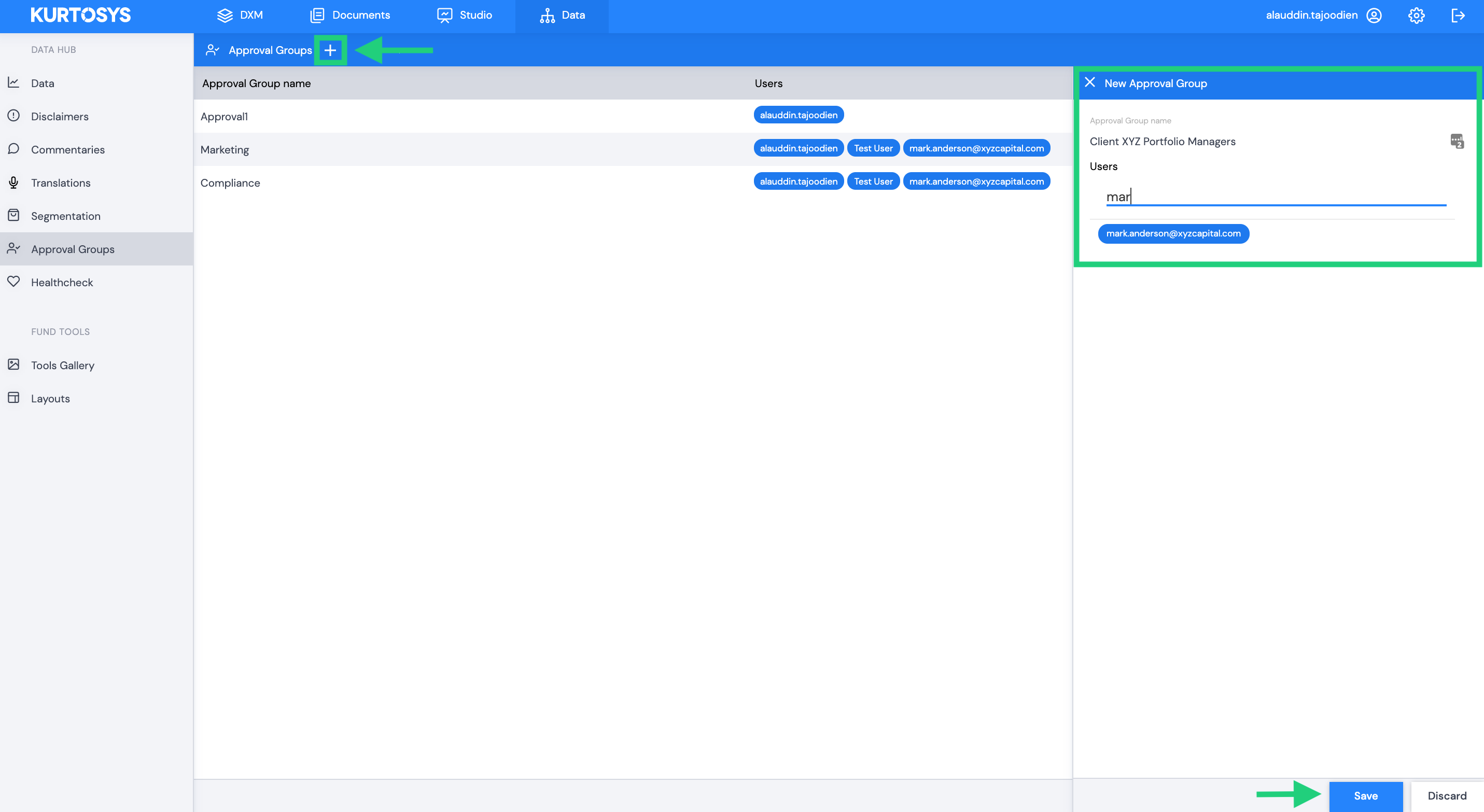 Click Save, the new group will appear in the Approval Group list.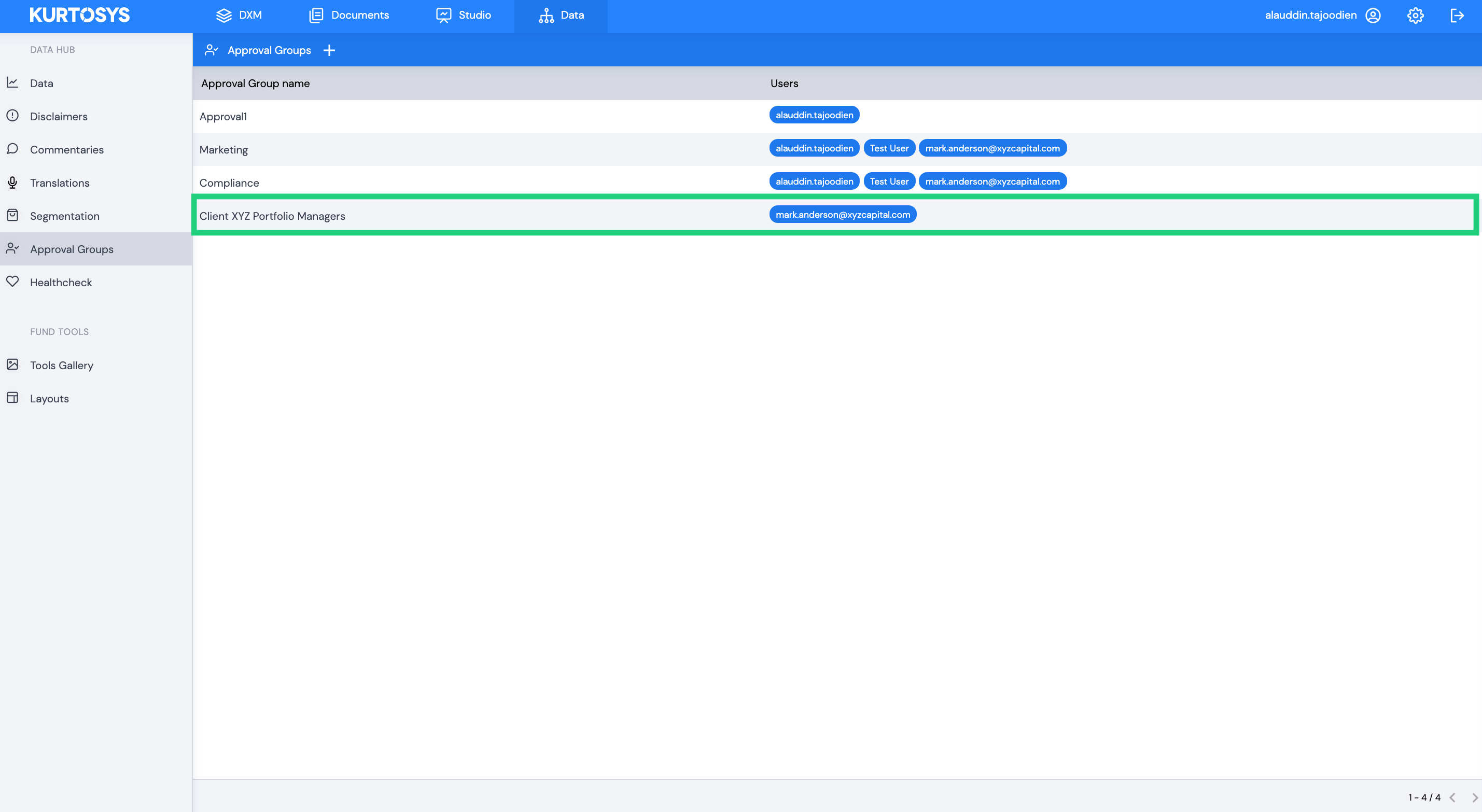 You may now apply your new approval group to any tool or feature where approvals are required i.e. Disclaimers, Commentaries and Document Production Center.