When using a multisite structure, you can select which users will be added to each site. This allows you to control users' access to your site. For example, if a contributor needs access to an English and French site, but not a German, then you can simply add that user to those two sites rather than all of them.
You can add an existing Kurtosys App user to a site if they have accessed the WordPress Admin area for that environment through the "Site Management" feature in DXM. Adding a brand new user to the system will require you to add them to the Kurtosys App.
Note that a user added to the Kurtosys App (that is intended to use WordPress) will need to have specifically named Roles applied to them. The Role names will need to be as per the WordPress User Roles (e.g. "Editor" or  "Administrator").
The same user can have different roles depending upon the amount of access and control you would like them to have for each site. See the "Difference between WordPress user roles" guide for information on the different user roles.
Go to Network Admin | Sites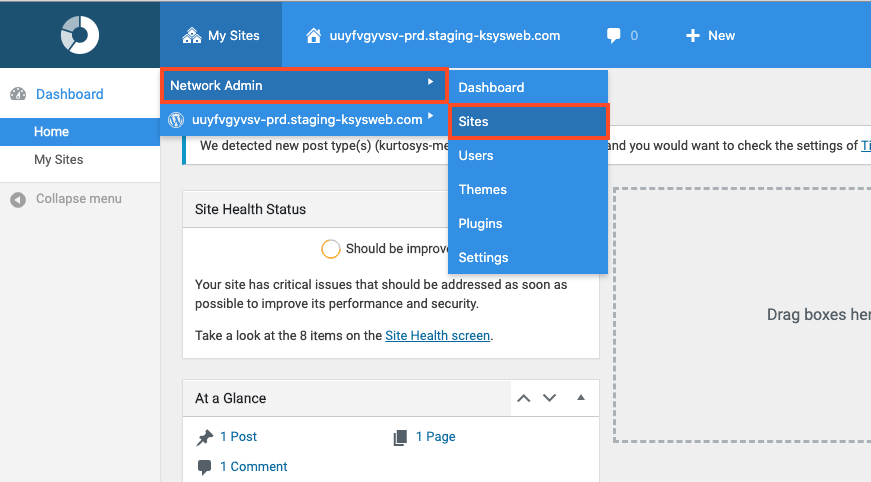 Hover over the selected site name, click Edit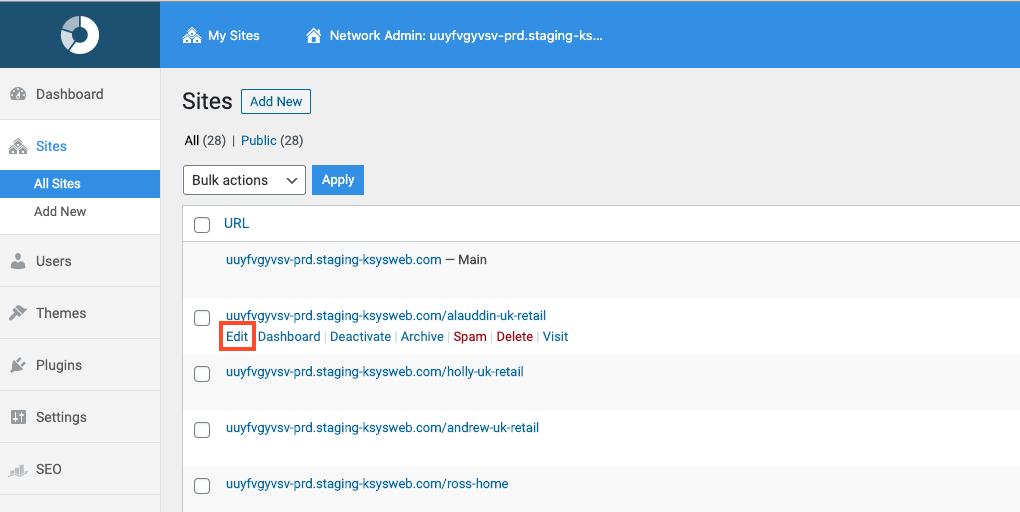 Click the Users tab
Scroll down the page to Add existing user
Start typing in the email address used in their Kurtosys App user profile
Their name should appear in a dropdown
Select their name
Use the dropdown arrow to select their role
Click Add User to add the new user to the selected site