Some clients choose to have a Watermark displayed on their documents upon download. This can be enabled or disabled on demand.
Clients
The Clients module allows for the management of a client's details. It specifies the Name of the Organization and what permissions or functions are available to the client. As well as access to the client's settings including the Watermark toggle.
Enabling Watermarks
Use the Settings cog to access the System Administration tools.

Click Clients in the System Administration pane. This will display the name of the client instance.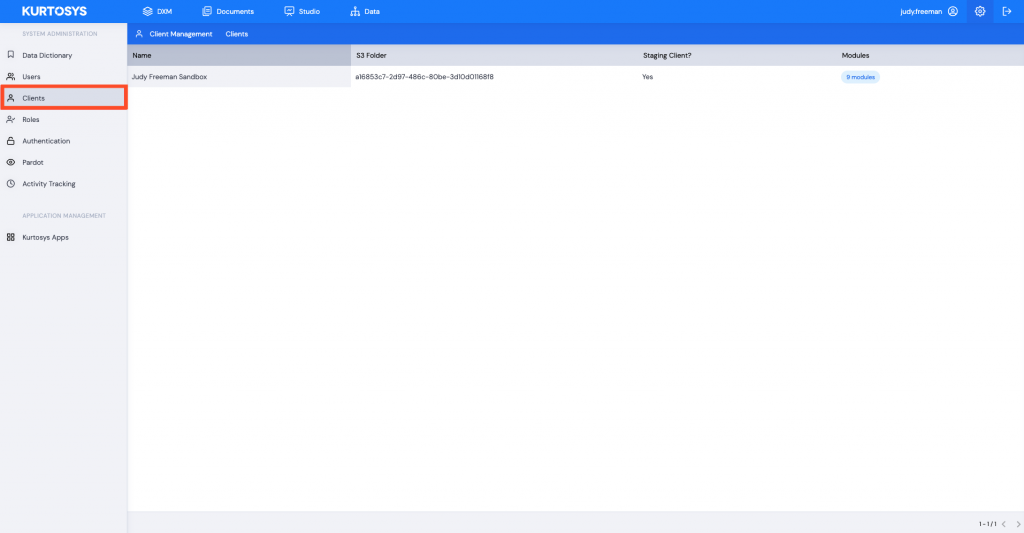 Click the Client Name. This will open the Client Options pane.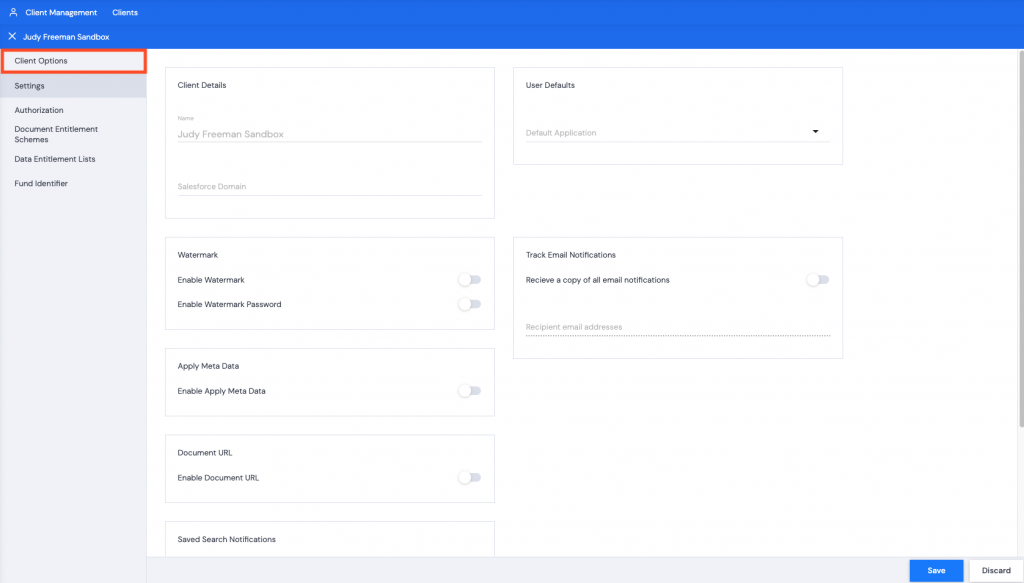 The Settings option in the Client Options pane allows you to enable or disable Watermark printing by toggling it on or off.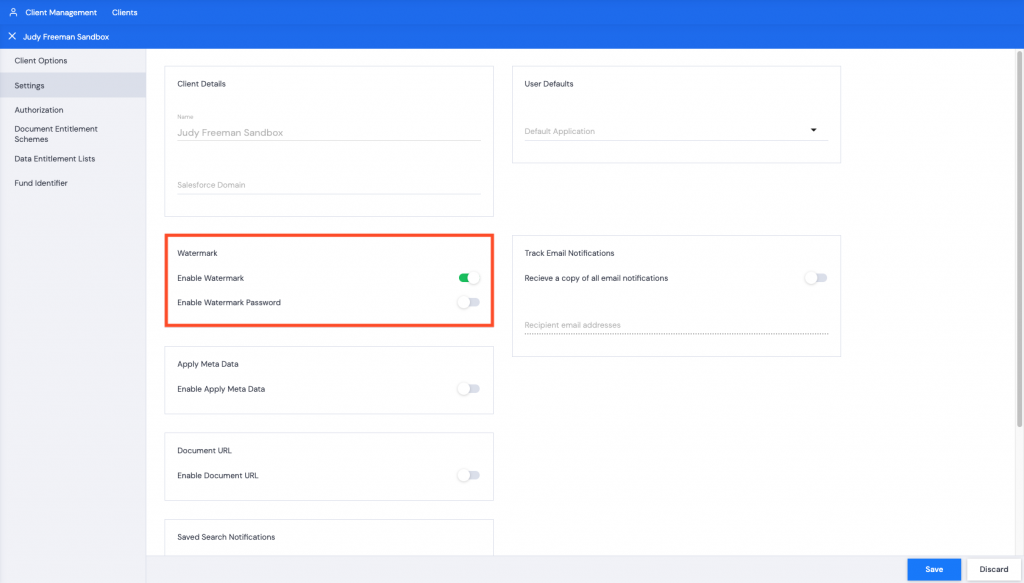 Click Save. A green successful task pop up bar will appear across the bottom of the screen.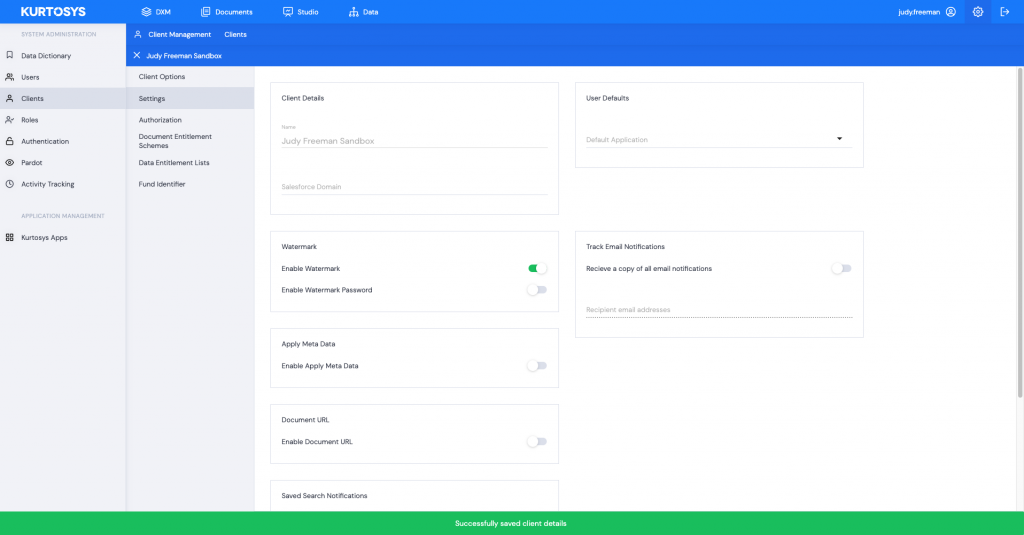 Toggling the Watermark option on displays the username of the person downloading the document as a watermark.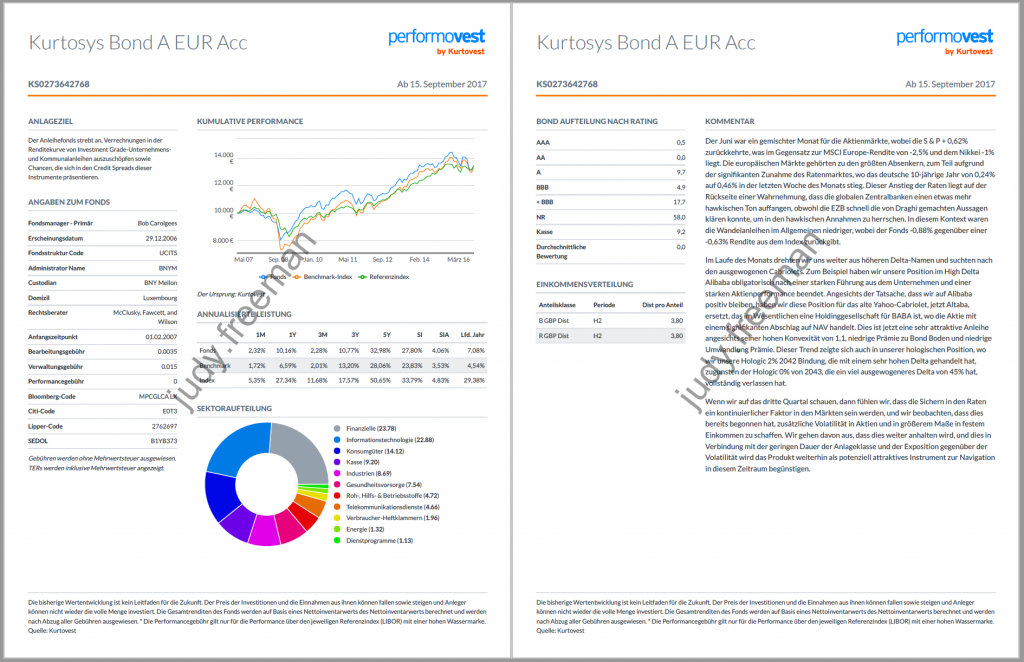 If the user's Company has been provided in the User's details, the username and company name will be used for the watermark.